Welcome to Platelet Club
Platelet Club is a weekly work-in-progress session attended by members of the Penn/CHOP community with interests in blood coagulation, platelet biology and the magic of megakaryocytes - with a side helping of vascular biology and anything that passes through the vasculature. This is not a seminar series, but a place to try out new ideas. Friends with related interests from other institutions in the Philadelphia region are part of the regular in-person crew, and colleagues from afar are welcomed to join the discussion virtually. The format is informal, the discussions are lively and the research is innovative.
Until further notice, our meetings will be held virtually from 9:00 until 10:00 on Wednesday mornings.

Check out our Schedule to see past and upcoming speakers.
---
To join the Platelet Club email list, contact Platelet Club's coordinator, Hope Charney.
For questions or to be added to the speaking rotation, contact Skip Brass, MD-PhD.
---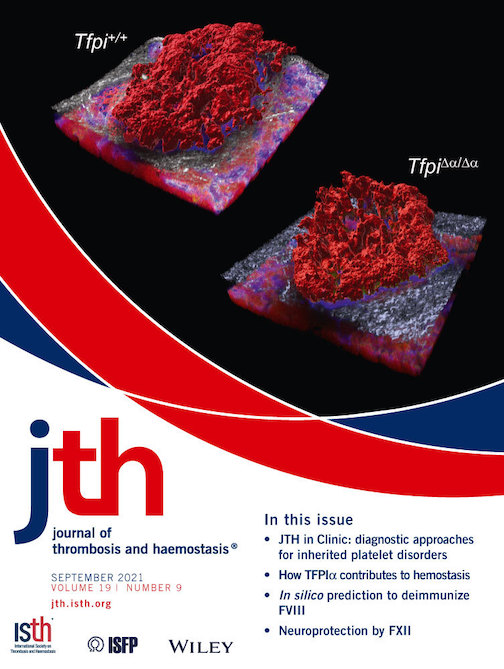 Congratulations to Platelet Club member Timothy Stalker, whose research is featured on the cover of September's Journal of Thrombosis and Haemostasis.