Penn Behavioral Health Resources for Postdocs
Option 1
24/7 Emergency Resources Available
Call 911 or go to the nearest emergency room immediately
Hospital of the University of Pennsylvania,

Psychiatric Emergencies:
The Emergency Room of Hospital of the University of Pennsylvania-Pavilion, 1 Convention Avenue, Philadelphia, PA 19104,

St.,

Phone:

(215) 662-6698



Option 2
Pennsylvania Hospital Crisis Response Center
801 Spruce Street, 1st Floor, Philadelphia, PA 19107, Phone: 215-829-5433
A 24-hour emergency center providing triage and evaluations and referrals and/or admissions to hospital facilities.
***Call 911 if you are experiencing an emergency and require immediate assistance from the police, fire department or ambulance.***
---
Outpatient Services:
Penn Behavioral Health (PBH) serves as your "preferred provider*" for the Penn Postdoctoral Insurance Plans. PBH encompasses the Department of Psychiatry's direct patient care programs, provided by nationally and internationally acclaimed faculty

.
In order to access care through PBH:
Call the PBH center between the hours of 8:30am - 5:00pm at 1-866-301-4724 (lunchtime 2:00 pm - 2:30 pm).

Identify yourself as a Penn Postdoc. You should request to be treated in the T

EAM

Clinic

(https://www.med.upenn.edu/TEAMClinic/).

During this initial call you will:
Register in the PennChart electronic medical record system (you may already be in this system).

Complete a brief intake interview.

Schedule an appointment with the appropriate PBH service provider.
Emergency situations will be addressed immediately.
The Department's faculty members treat a wide spectrum of clinical problems, including those that are classified as psychiatric, psychological, mental, or behavioral. Your Aetna Postdoctoral Program health insurance will cover treatment, according to your plan guidelines, in the Department's General Outpatient, Neuropsychiatry, Women's Behavioral Wellness, and Mood and Anxiety.
Also, PBH has a large network of qualified and credentialed providers in the region that you may be referred to if desired.
NOTE: The Postdoctoral Health Insurance Plans will not be accepted in Cognitive Therapy, CTSA, ADHD, and the O'Brien Center.
Additionally, Penn offers the Penn

Total Recovery Program - intensive outpatient and traditional outpatient substance use and co-occurring treatment services.
Location: 4040 Market Street, Suite 200 & 220, Philadelphia, PA 19104; Phone: 215-662-8747
*Postdocs may also access mental health services through Aetna's robust mental health provider network. Contact Aetna member services (877-204-9186) for assistance.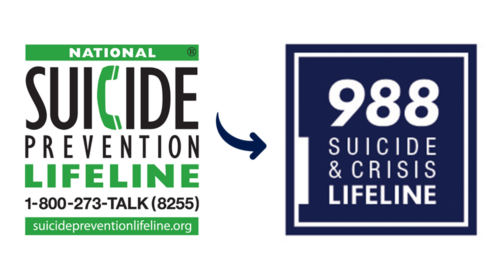 Suicide & Crisis Lifeline: Call 988 OR 1-800-273-TALK (8255) - The Lifeline provides 24/7, free and confidential support for people in distress, prevention and crisis resources for you or your loved ones, and best practices for professionals in the United States.


Aetna Behavioral Health Providers (HNO) List
(Local Zip Codes: 19102, 19103, 19104, 19106, 19107, 19139, 19143, 19146, 19147)
Aetna Behavioral Health Providers (PPO) List
(Local Zip Codes: 19102, 19103, 19104, 19106, 19107, 19139, 19143, 19146, 19147)
Aetna Behavioral Health TeleDoc
Aetna Behavioral Health Televideo Counseling Services
---
Additional Resources:
BPC Peer-mentoring group – organized by BPC



Wellness workshops offered by BPP and BPC