Synovial Biopsy, Synovium, Synovial Fluid & Arthrocentesis
Normal Synovium (pictured) - From the Laboratory of H. Ralph Schumacher, M.D.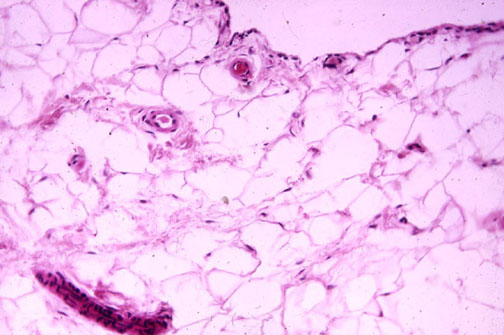 Dr. Schumacher and colleagues have recorded and analyzed results from more than 40 years of studies on joints. Emphasis is on images of synovium and synovial fluid with interpretations. Full implications of findings are often not clear. It is hoped that these images with light microscopy, immunohistochemistry and electron microscopy will be useful for others in their research and teaching.
Sections are gradually being added to this website from our large collection of published and unpublished material. Inquiries are welcomed about subjects not yet covered.
© The Trustees of the University of Pennsylvania || Template Design: SOMIS Web Team