Synovial Biopsy, Synovium, Synovial Fluid & Arthrocentesis
Some Life Lessons that I See Suggested from My Electron Micrographs
REACH OUT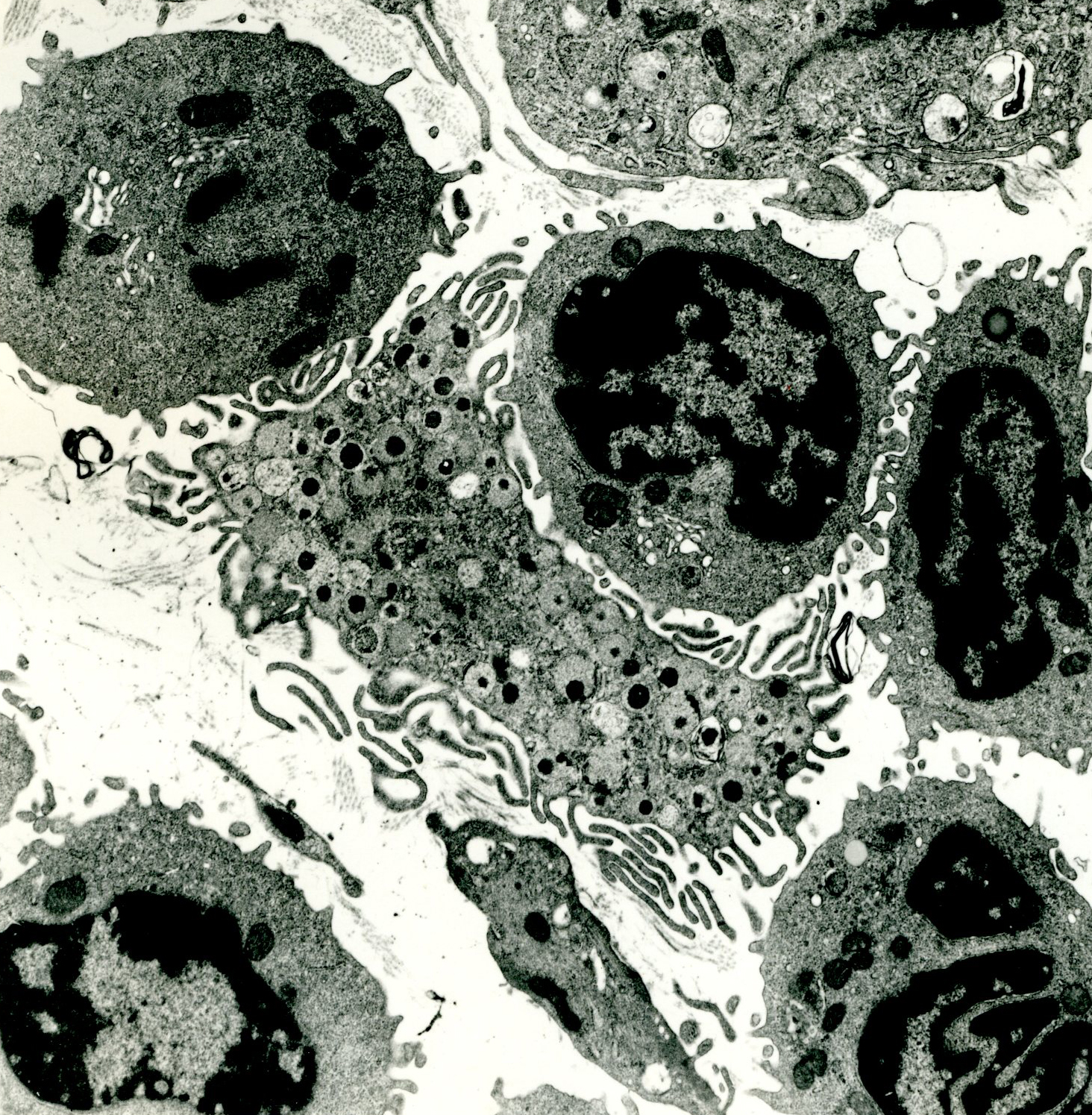 This synovial macrophage is reaching out with dramatic processes to enfold a lymphocyte. EM, 7500X..
STICK TOGETHER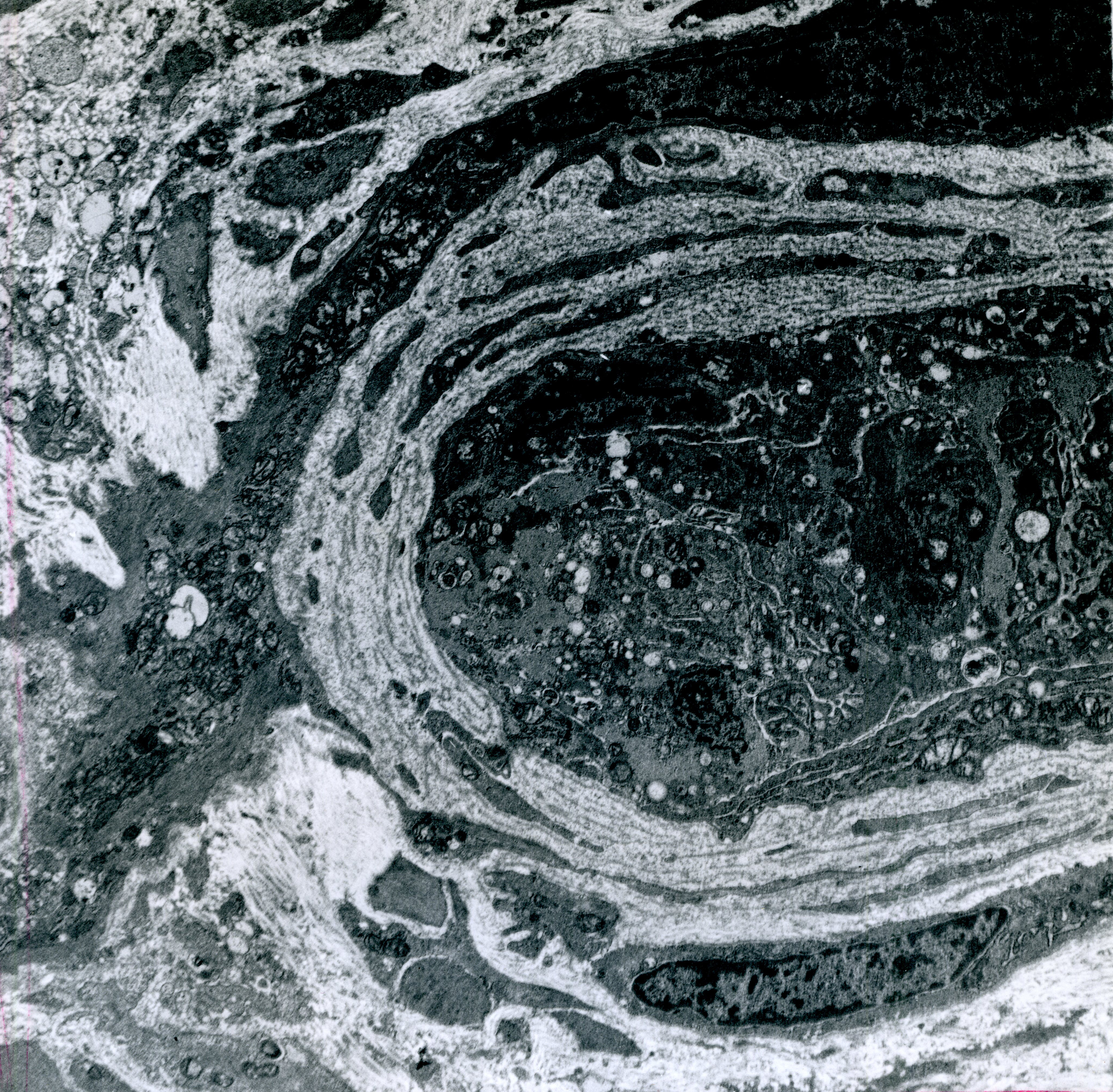 Platelets sticking together are occluding synovial vessel. Multilaminated basement membrane seems to suggest a wrapping. EM, 5000X.
COOPERATE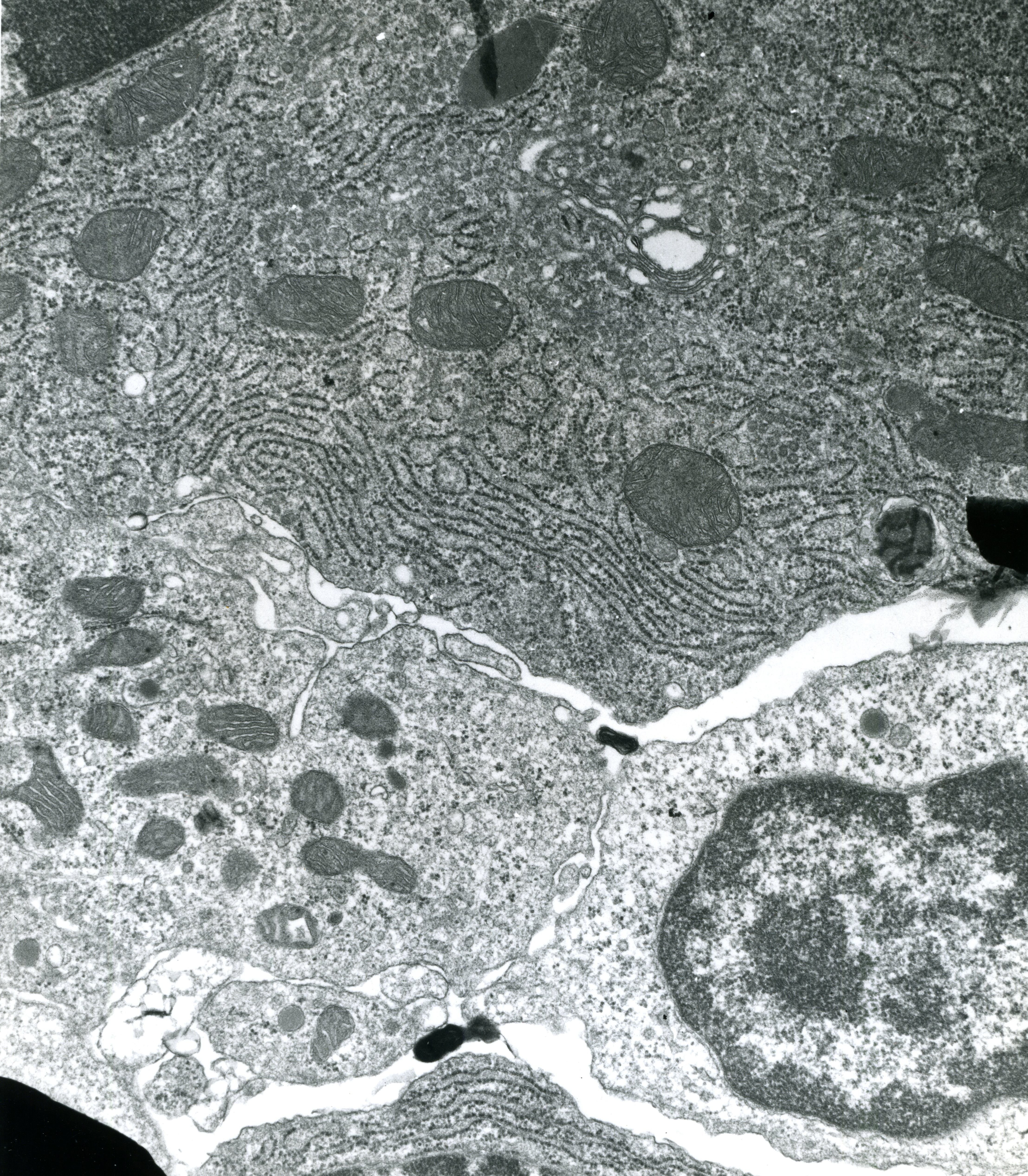 Activated lymphocytes and adjacent plasma cell with rough endoplasmic reticulum cooperate in stimulation and antibody production. EM, 25,000X..
DEPART FROM THE ROUTINE
Very unusual pericyte processes depart from the routine and extend through venule endothelial gaps, EM, 10,000X..
HUG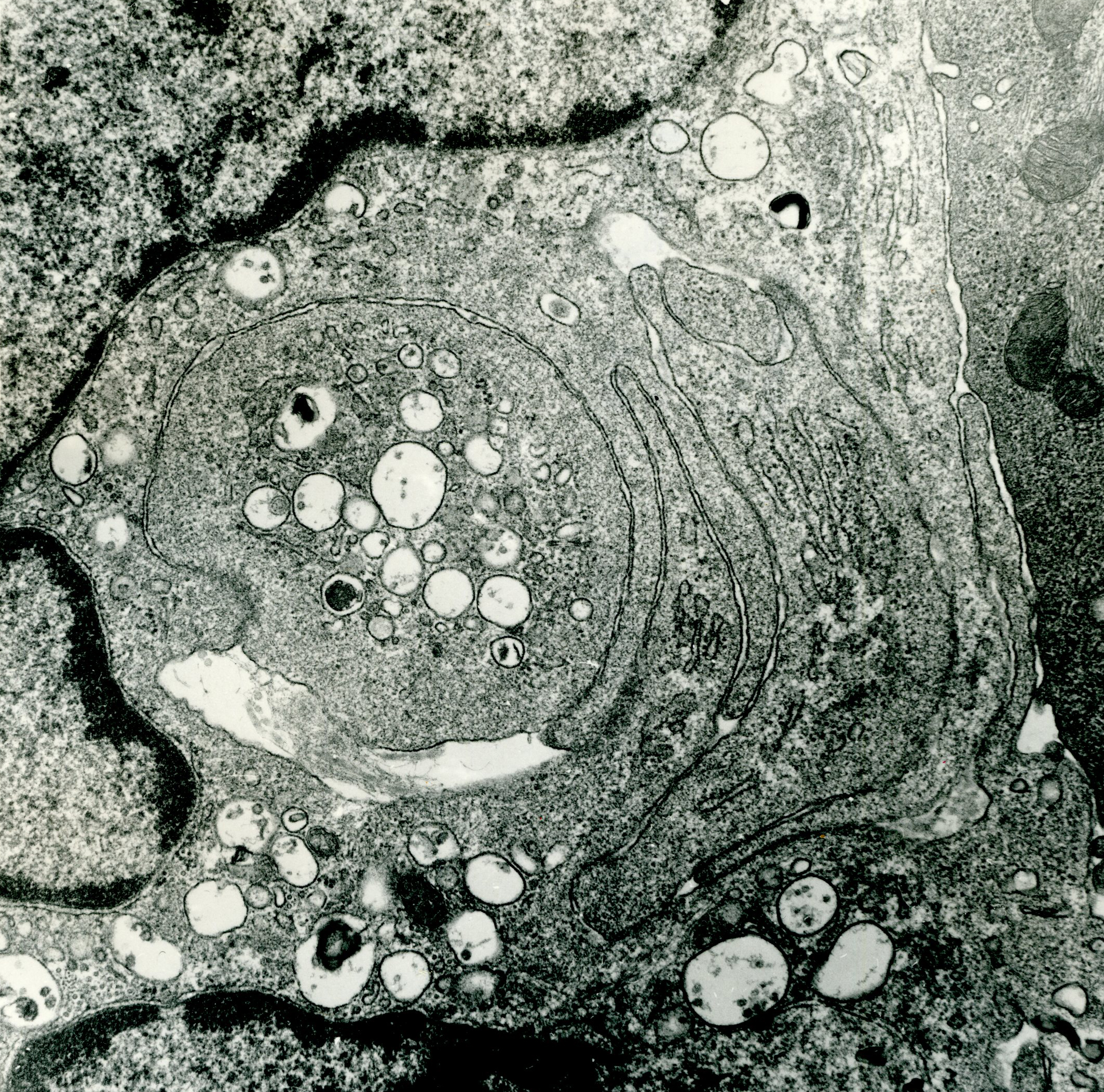 Multiple "arms" from this synovial cell enfold a process from another cell. EM, 30,000 X.
TAKE ACTION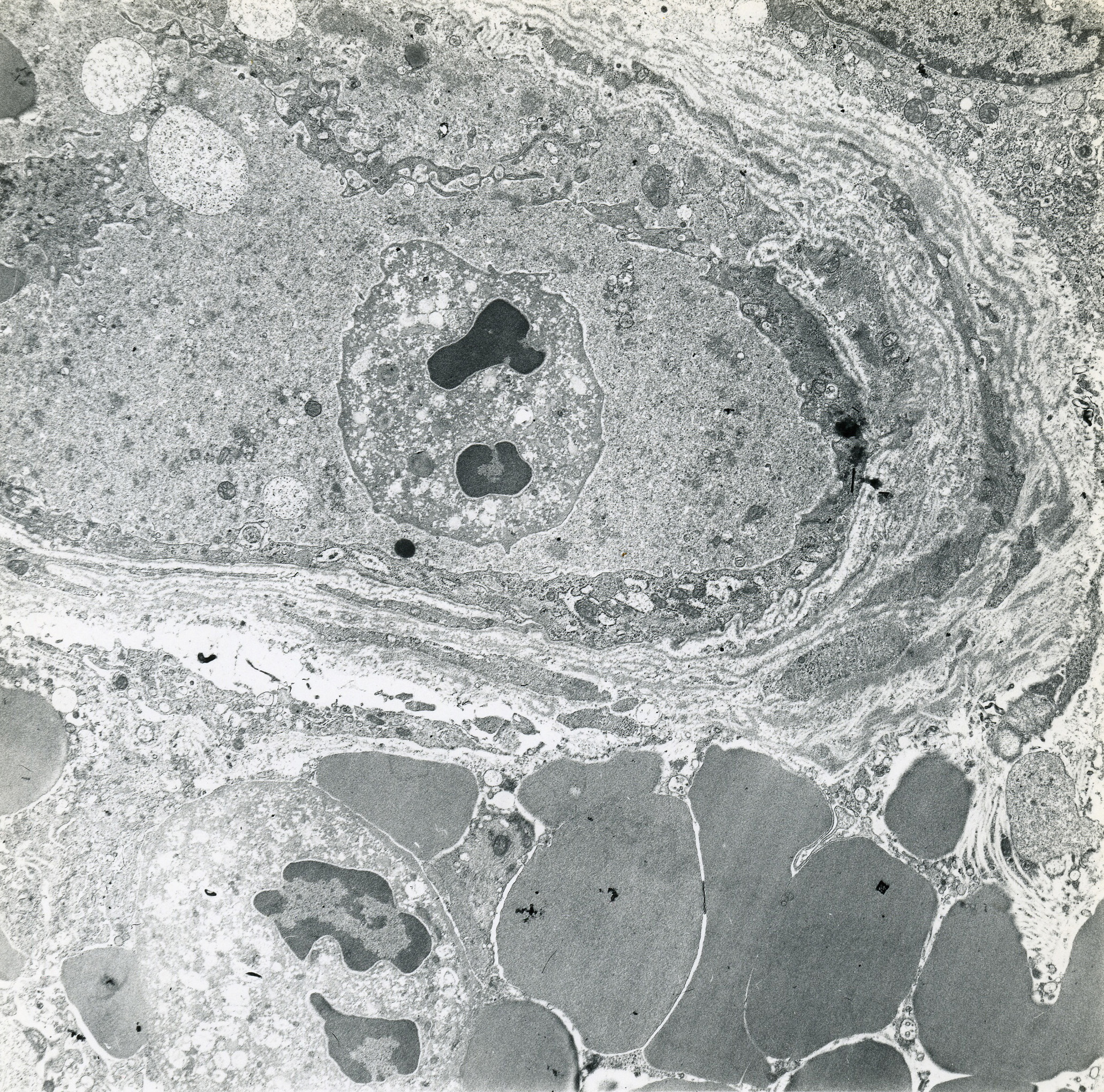 This intraluminal leukocyte is degranulating in a vessel wall injured by dense deposits of presumed immune complexes, EM, 6,000X.
BE FLEXIBLE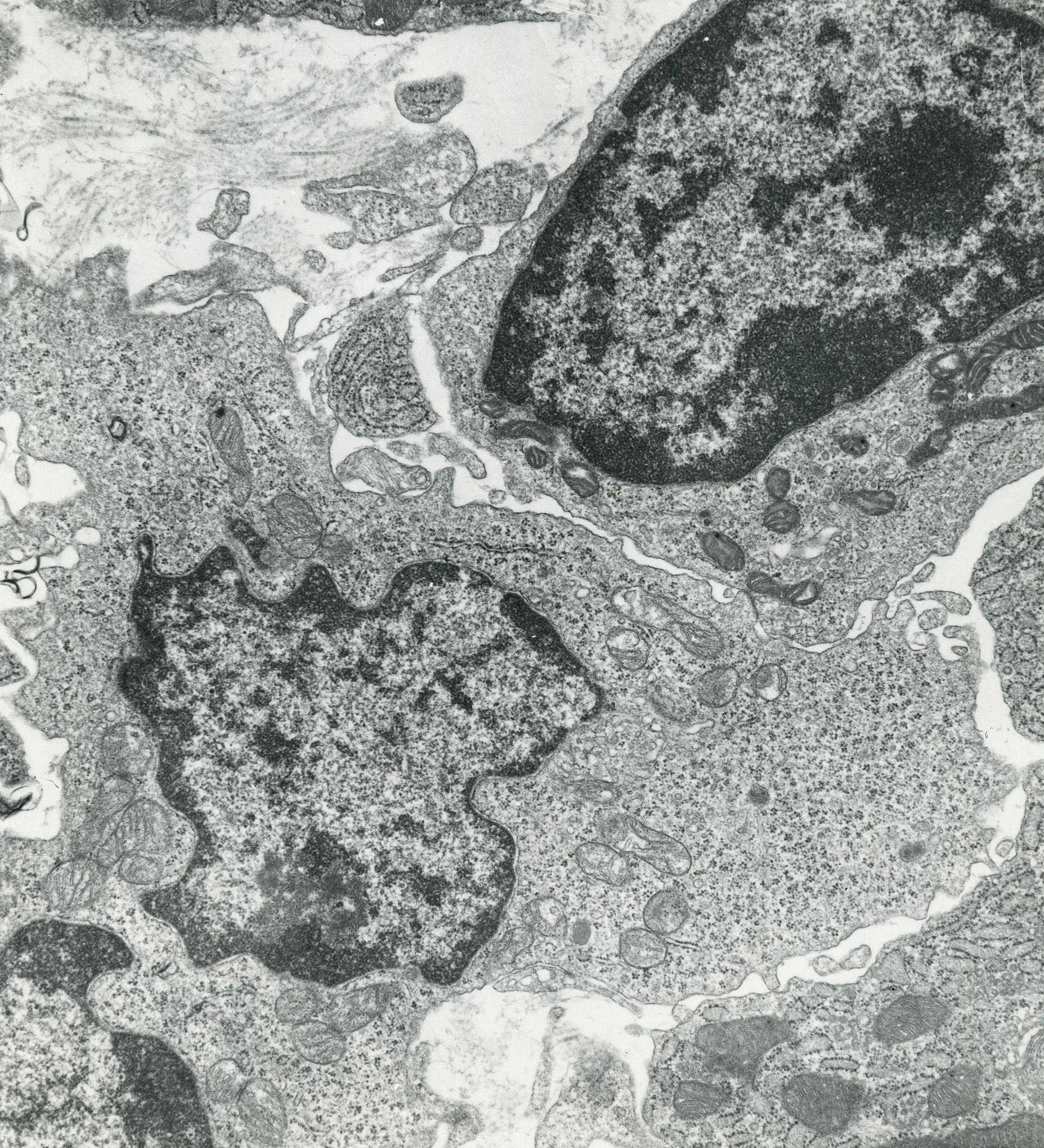 The large cell with profuse polyribosomes is a lymphoblast transformed from a small lymphocyte. EM, 20,000X.
TRY TO HEAL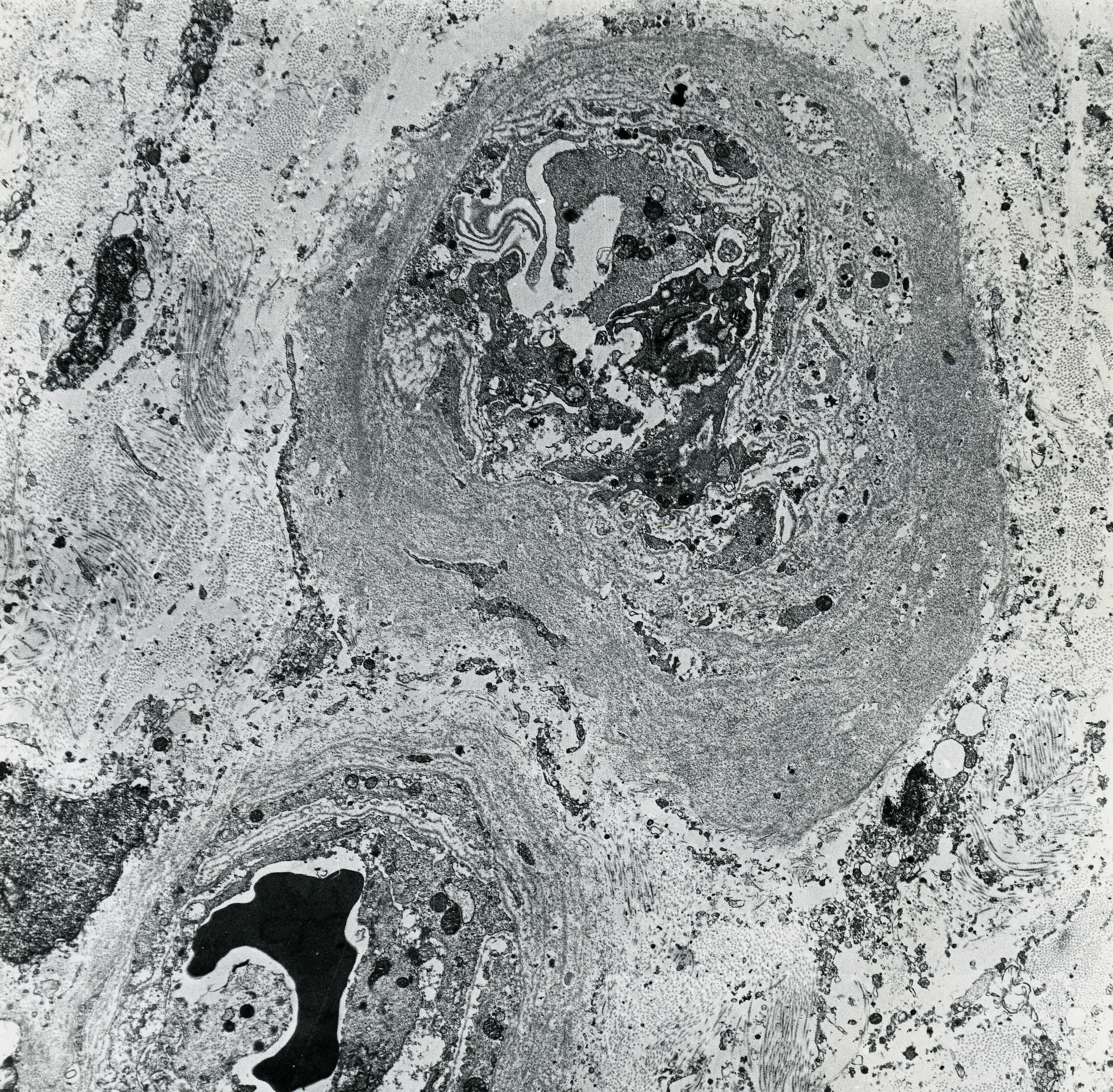 A vessel has been destroyed and is beginning to be replaced by a fibrous scar. EM, 6,000 X.
BE A BIT MYSTERIOUS AND NOT AFRAID TO BE PUZZLED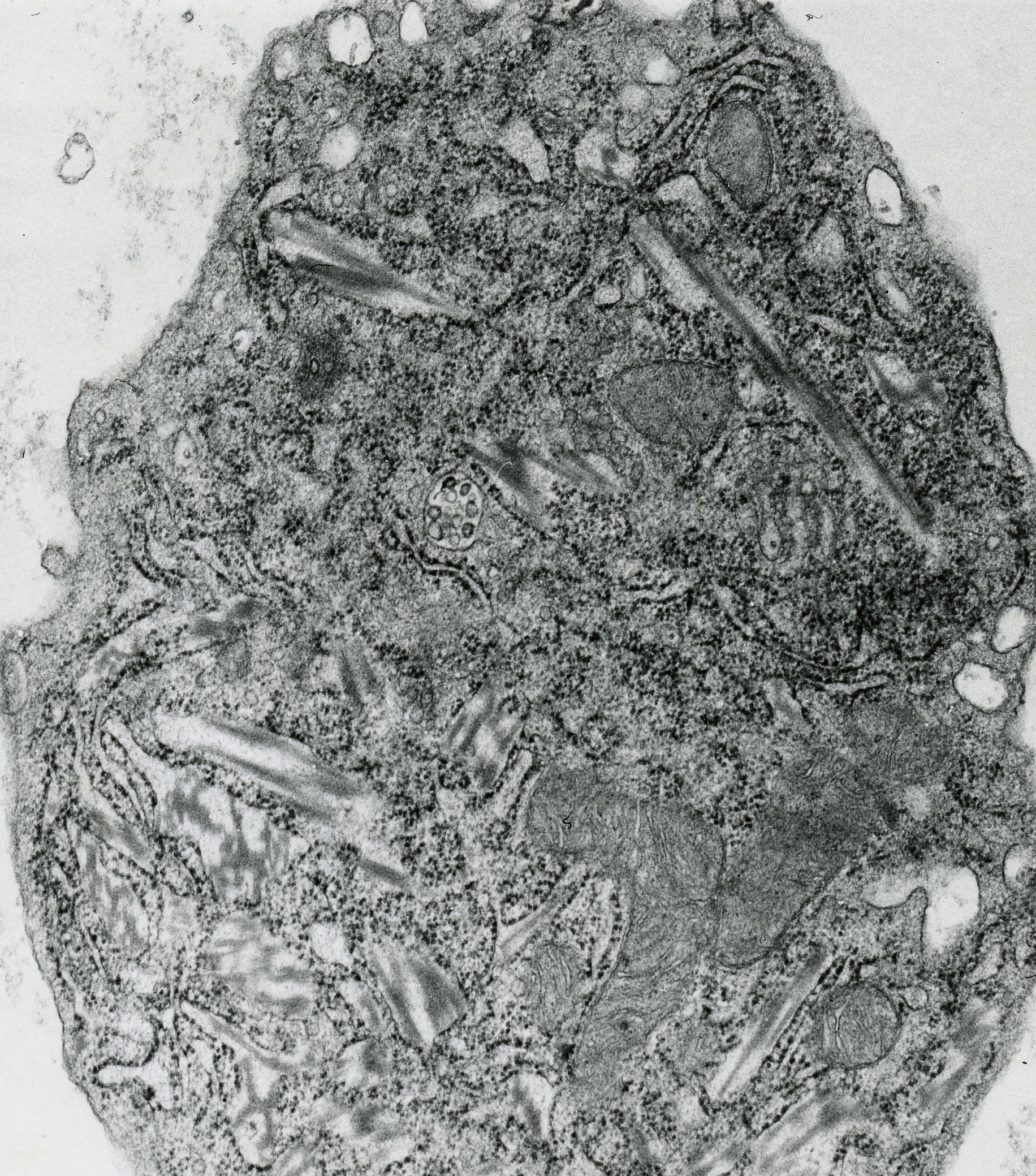 What is going on in this cell? EM, 28,000 X.
BE PRODUCTIVE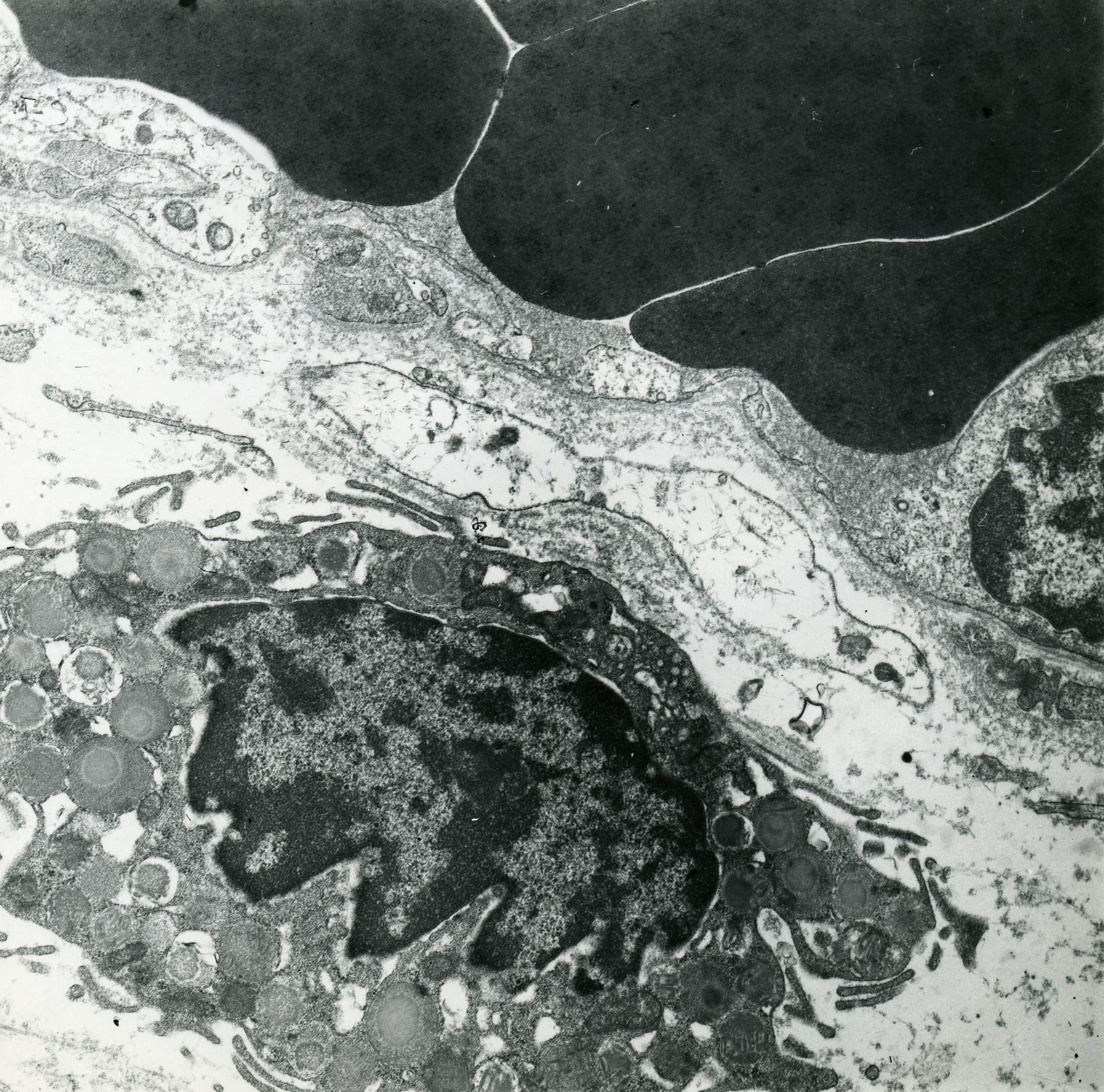 This mast cell produces histamine and other vasoactive substances to act on the adjacent vessel. EM, 10,000 X.
BAND TOGETHER TO ACHIEVE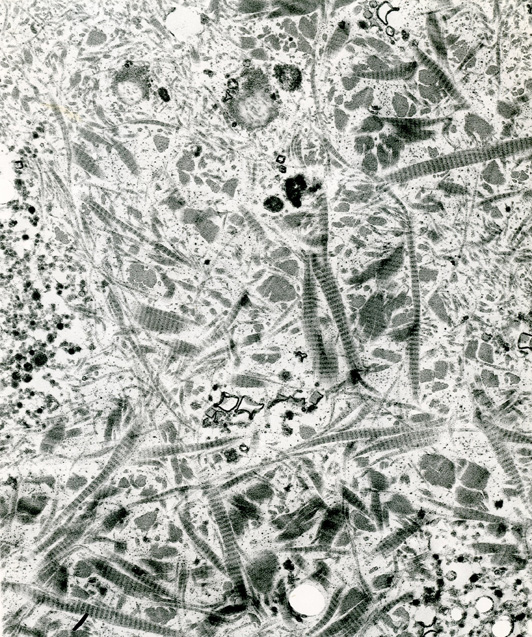 Thin and unusual thick synovial collagen. EM, 10,000 X.
H. R. Schumacher, MD
© The Trustees of the University of Pennsylvania || Template Design: SOMIS Web Team