OUR GROUP
PRINCIPAL INVESTIGATOR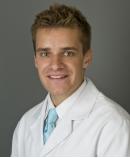 Brian Capell, M.D. Ph.D.
Assistant Professor of Dermatology and Genetics
brian.capell@uphs.upenn.edu
Brian is a physician-scientist and practicing dermatologist. Following a B.S. from Boston College, Brian entered medical school at the NYU School of Medicine. While there, he was accepted to the Howard Hughes Medical Institute (HHMI)-NIH Research Scholars Program, where he joined the lab of Dr. Francis Collins at the National Human Genome Research Institute. There, Brian studied the genetics of both normal and premature aging, in particular Hutchinson-Gilford progeria syndrome, earning his M.D. and Ph.D. from NYU. Following the completion of his Dermatology Residency at the University of Pennsylvania, Brian began a postdoctoral fellowship with Dr. Shelley Berger studying basic mechanisms of epigenetics and gene regulation. Brian is currently an Assistant Professor of Dermatology and Genetics and core faculty member of the Penn Epigenetics Institute.
LAB MEMBERS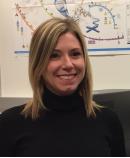 Amy Anderson, M.S.
Research Specialist C/Lab Manager
amya2@mail.med.upenn.edu
Amy has a B.S. in Biology from Chatham University, as well as a M.S. from Drexel. She has extensive experience, having been working in research labs here at Penn for over 16 years. She is interested in the development and execution of cell and molecular-based research methods and mouse models along with laboratory management.
Jonathan Zou
Undergraduate Researcher
jonzou@sas.upenn.edu
Jonathan is an undergraduate student at the University of Pennsylvania studying Biochemistry through the Vagelos Molecular Life Sciences program.