FEATURED RESEARCH
More Human-like Model of Alzheimer's Better Mirrors Tangles in the Brain
Penn Study Describing Improved Animal Model Sheds Light on Pathways of Alzheimer's and other Tauopathies
Tangled up brain fibrils made up of a rogue protein known as tau are the hallmark of Alzheimer's disease (AD) that likely hold the key to treatments, making them of great interest to researchers. Mimicking the formation and spread of these tangles in animal models with greater accuracy allows scientists to better investigate new therapies to stop or slow their spread.
Full Penn Medicine News Release
Full Journal of Experimental Medicine Publication
More Research
CNDR IN THE NEWS
Actor David Cassidy, in an emotional appearance on Dr. Phil Wednesday, talked about his memory loss that started in his early 60s. Neurologists at University…

The announcement came the day before Thanksgiving, but there was nothing in it to be thankful for: An experimental Alzheimer's drug many thought would…

You walk into a room and can't remember what you went there for. You forget someone's name. You can't recall the word for something.Is it the normal forgetfulness…
More News
FEATURED VIDEO
Video Archive
RECENT EVENT
CNDR Celebrates 25 Years of Groundbreaking Research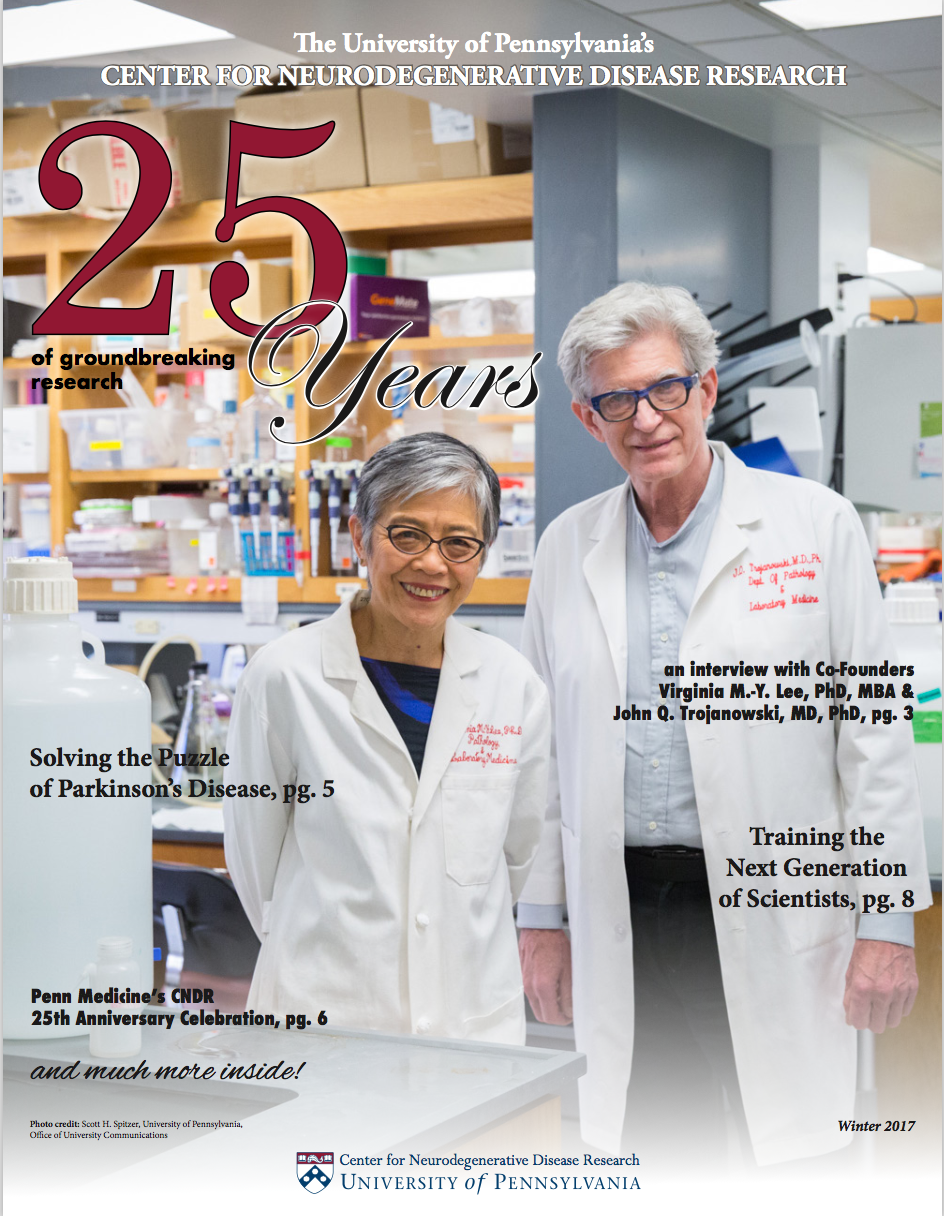 This year, CNDR is celebrating 25 years of groundbreaking research. Read about the Center's history, mission, research, programs, and 25th Anniversary Celebration in this special edition newsletter.
25 Years of Groundbreaking Research
More related events
LINKS
© The Trustees of the University of Pennsylvania | Site best viewed in a supported browser. | Site Design: PMACS Web Team.