FEATURED RESEARCH
Rethinking Neurodegenerative Disease Treatment: Target Multiple Pathological Proteins, Not Just One
Nearly all major neurodegenerative diseases — from Alzheimer's to Parkinson's — are defined and diagnosed by the presence of one of four proteins that have gone rogue: tau, amyloid-beta (Aß), alpha-synuclein (a-syn), or TDP-43. As such, investigational drugs and studies aimed at preventing or slowing the disease often hone in on just one of these respective proteins. However, targeting multiple proteins — known as "proteinopathies" — at once may be the real key, according to a recent study published in Brain by Penn Medicine researchers.
Full Penn Medicine News Release
More Research
CNDR IN THE NEWS
Proteinopathies, the misfolded proteins responsible for neuron deaths, have a claim to fame when it comes to rare neurodegenerative diseases.

Researchers have long searched for an explanation for why there is so much variety in how abnormal aggregates of the protein tau occur in the brains of…

The epigenomic landscape of Alzheimer's disease brains is profiled in a new study from from the Perelman School of Medicine.
More News
FEATURED VIDEO
Video Archive
FEATURED EVENT
Penn Medicine's 7th Annual 5K for the IOA & The Memory Mile Walk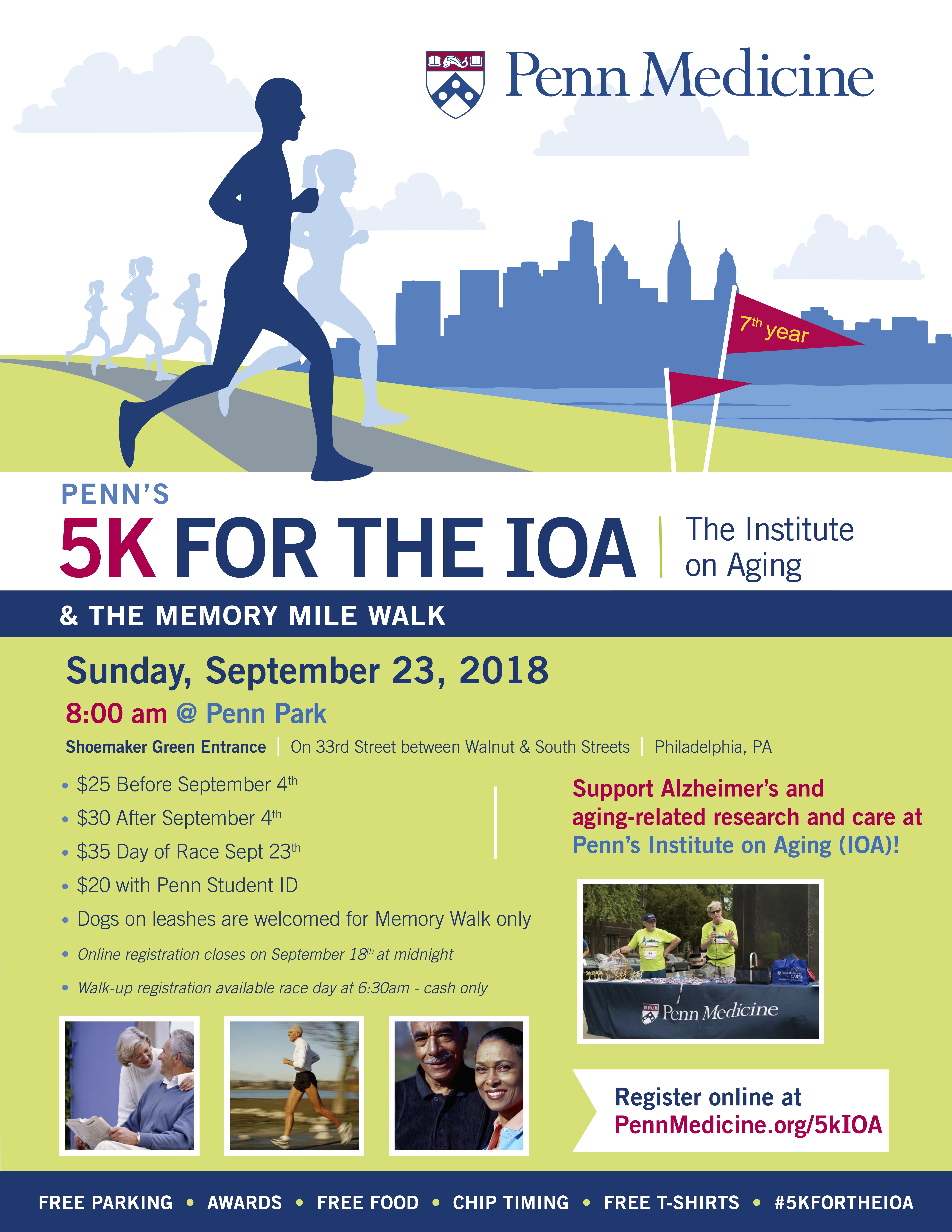 Sunday, September 23, 2018
8:00am | Penn Park | Shoemaker Green Entrance
Help raise vital research dollars for Alzheimer's and aging-related research and care at Penn's Institute on Aging (IOA)!
Learn More & Register Online
More Related Events
HIGHLIGHTS
CNDR Celebrates 25 Years of Groundbreaking Research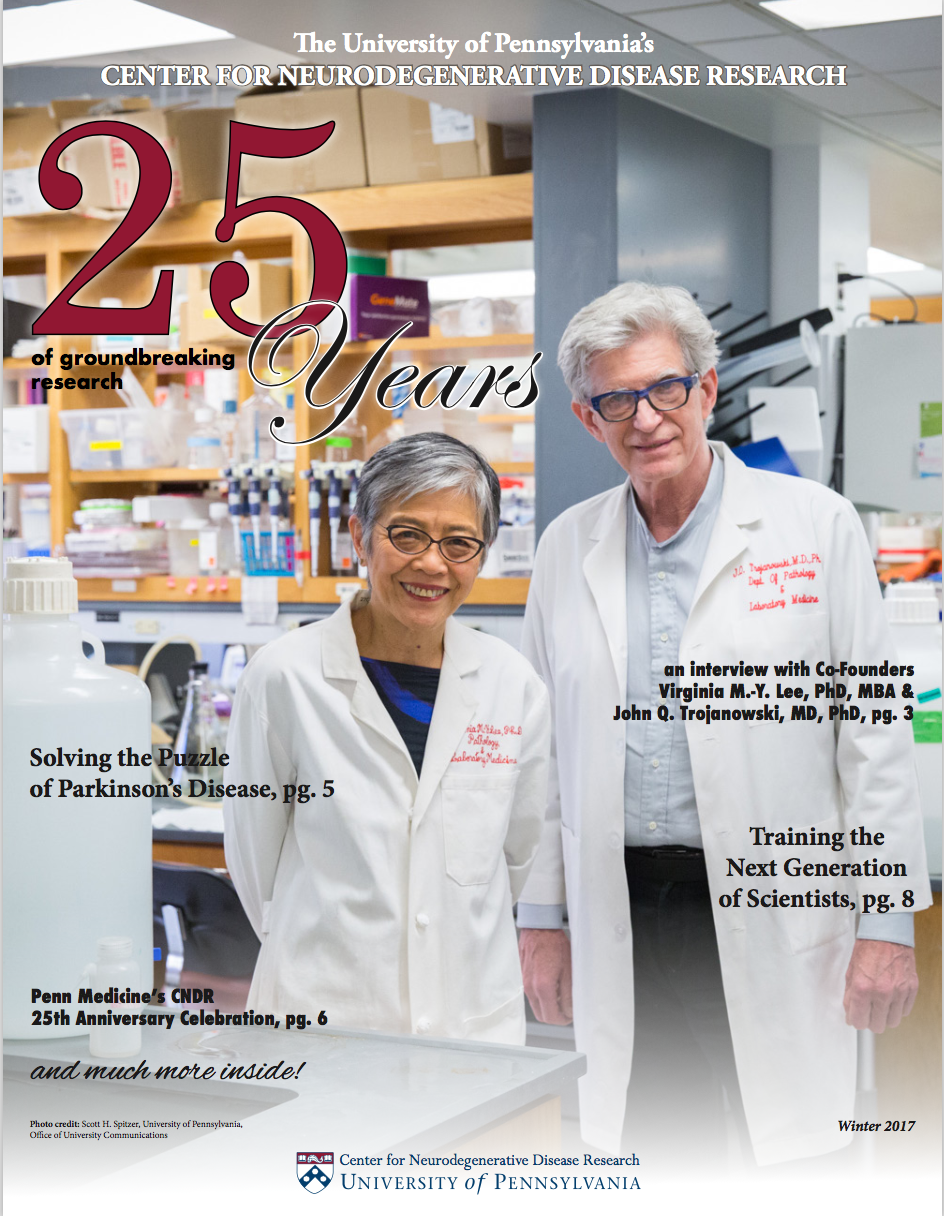 This year, CNDR is celebrating 25 years of groundbreaking research. Read about the Center's history, mission, research, programs, and 25th Anniversary Celebration in this special edition newsletter.
LINKS
© The Trustees of the University of Pennsylvania | Site best viewed in a supported browser. | Site Design: PMACS Web Team.