Clinical Trial Information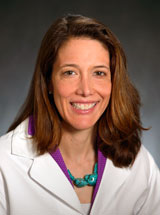 Title: Ghrelin Plus Resistance Training in Frail Elderly
Purpose: Presently there are no treatments for frailty. The purpose of this research study is to determine the effect of combining a hormone called ghrelin and an exercise program on walking, balance and leg strength in older people who have features of frailty.
Description: As people age they may have difficulty with endurance and physical activity. They may have muscle loss leading to worsened strength and difficulty with balance and walking. Some people may lose their appetite. We are looking at whether older people with some features of frailty could be helped by a combination of ghrelin and exercise training. Ghrelin is a hormone that is made in our stomachs. In this study, we are trying to find out if a combination of daily doses of ghrelin plus exercise training at home will improve walking, balance and leg strength in frail older people. Participants will give themselves ghrelin or placebo at home each day prior to breakfast for 12 weeks and a fitness trainer will visit their home to teach them an exercise program.
Eligibilty: To qualify for the Ghrelin plus Resistance Training Study, a person must be 70 years or older and have features of frailty. The participant must reside within 15 miles of the University of Pennsylvania Hospital, be willing to attend four study visits over 3 or 4 months in the study, and receive home exercise training.
Compensation: Participants will receive parking and transportation costs for visits, exercise equipment delivered to their home, and will be compensated for their time.
Contact Info:
Terry Scattergood
Phone: 215-898-5664
E-mail Theresa.Scattergood@uphs.upenn.edu
© Trustees of the University of Pennsylvania