Clinical Trial Information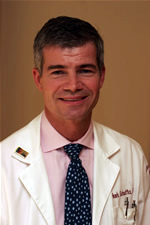 Principal Investigator: Mark H. Schutta, M.D.
Study Title: The Epidemiology of Diabetes Interventions and Complications Study (EDIC Study)
Purpose: The primary goal of the EDIC study is to determine the long-term effects of prior DCCT treatment assignment on diabetes complications, based on an intention-to-treat analysis. Data collection focuses on nephropathy and macrovascular complications
Brief Description: EDIC is a multi-center, longitudinal, observational study designed to utilize the well- characterized Diabetes Control and Complications Trial (DCCT) cohort of 1297 patients.
Eligibility: Closed to Recruitment.
Contact Info:
Name: Patricia Bourne
Phone: (215) 662-7616
Email: patricia.bourne@uphs.upenn.edu
Web Site: http://www.dcct-edic.org
© Trustees of the University of Pennsylvania