Clinical Trial Information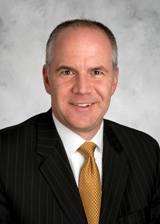 Principal Investigator: David Sarwer, Ph.D., Thomas Wadden, Ph.D., Noel Williams, MD, BCh, MCh, FRCSI, FRCS(Gen)
Title: Surgery Or Lifestyle Intervention for Diabetes (SOLID)
Purpose: This research study will investigate the safety and effectiveness of weight loss surgery for overweight persons with type 2 diabetes.
Brief Description: Eligible patients will be randomly assigned to one of 2 types of weight loss surgery, Roux-en-Y gastric bypass, or laparoscopic adjustable gastric banding, or to intensive lifestyle modification. Participants will be closely followed for one year to compare the effects of these treatments on diabetes remission.
Eligibility:
Inclusion Criteria
Ages 18 to 65 years old.
Diagnosis of type 2 diabetes. Diabetes will be defined by a pre-existing diagnosis (confirmed by the primary care provider), the use of oral antidiabetic medications (orals or injectables), or a fasting plasma glucose > 126 mg/dl on two occasions, or a fasting glucose > 126 mg/dl with a 2-hour postprandial glucose > 200 mg/dl. When diabetes status cannot be ascertained by history, we will draw two fasting blood samples for analysis of glucose or perform an oral glucose tolerance test.
Individuals with a BMI of 30-40 kg/m2
Approval for bariatric surgery (as confirmed by medical evaluation)
Insurance coverage for bariatric surgery
Willingness to change diet, physical activity and weight.
Willingness to accept randomization to each group.
Ability to communicate with the investigator and be legally competent, provide written informed consent.
Exclusion Criteria
Diagnosis of type 1 diabetes, diagnosis of maturity-onset diabetes of the young (MODY), or latent autoimmune diabetes in adults (LADA) (all of which are associated with ß-cell destruction), daily insulin requirements > 100 units, and poor preoperative glycemic control, as indicated by a HbA1c > 8.5% (considered too high to undergo bariatric surgery by our surgical team).
Children and adolescents are not eligible to participate in the study.
Pregnant women (or those who intend to become pregnant during the study period) and women who are currently breastfeeding are not eligible to participate.
Use of medications known to significantly increase body weight, such as chronic systemic steroids or certain psychiatric medications (e.g., lithium tricyclic antidepressents and anti-psychotic agents).
Non-ambulatory individuals, defined as those who are unable to walk at least one city block without a cane or walker.
Participants with moderate anemia (Hgb < 12 mg/dl for men and Hgb < 11 mg/dl for women)
Conditions that may falsely elevate or decrease HbA1c values, including hemolytic or iron-deficiency anemia, hemoglobinopathies, and uremia.
Abnormal laboratory tests which are clinically significant per the investigator.
Compensation: Participants can earn up to $875 for the completion of all study visits.
Contact Info:
Name: Jacque Spitzer, MSEd., Research Project Manager
Phone: 215-746-1281
Email: jspitzer@mail.med.upenn.edu
Website: http://www.med.upenn.edu/weight/
© Trustees of the University of Pennsylvania