Services and Samples Offered
The OCRC Tumor BioTrust collects cancer tissue specimens, as well as plasma, serum, peripheral blood mononuclear cells, blood and other biological samples from all cases of ovarian cancer patients. We handle collection, processing, storage and distribution of primary and recurrent ovarian tumor samples as well as blood. We also house formalin fixed paraffin embedded (FFPE) samples.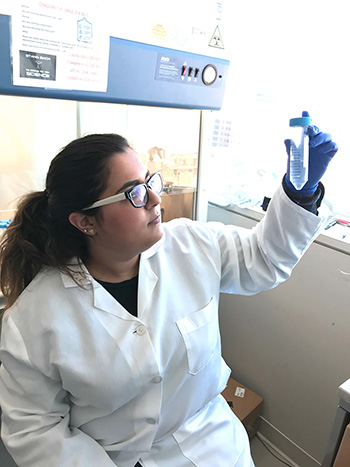 We will also work with investigators to prospectively collect specific samples to support their research.
NOTE: All Histology services have an average 2 week turnaround time. Rush orders cannot be accepted. For procurement of Fresh Tumor Tissue samples, the Researcher or their staff will need to make arrangements to be available for pick-up immediately following collection by the OCRC Tumor BioTrust. Arrangements should be made at least a day in advance.
We are offering the following sample types:
Fresh Tumor Tissue
Frozen Tumor Tissue
Enzyme Digested Tumor Cells
Serum
Plasma
Peripheral Blood Mononuclear Cells (PBMC)
OCT
Formalin Fixed Paraffin Embedded (FFPE)
Tissue Microarray (TMA)
Other Fees & Services:
Dry Ice Fee per pound $10.00
Liquid Nitrogen Charge $35.00