FEATURED RESEARCH
Largest-Ever Alzheimer's Gene Study Reveals Five New Genes that Increase Risk
Penn Medicine research team participates in international consortium on Alzheimer's genetics
The International Genomic Alzheimer's Project (IGAP) analyzed information from more than 94,000 individuals and found new information on the underlying causes of Alzheimer disease (AD), including five new genes that increase risk for the disease. Their findings were published in Nature Genetics.
Full Penn Medicine News Release
More Research
ADCC IN THE NEWS
06/14/19

The Alzheimer's Association Delaware Valley Chapter this week announced nearly $790,000 in grant awards to Philadelphia scientists.

06/12/19

Documentary filmmakers Zach Jordan and Peter Schankowitz embarked on a cross-country road trip earlier this month to document the stories of Alzheimer's…

05/16/19

Dementia is a terrifying disease that affects 50 million people worldwide. And unfortunately, there is no cure for it, which is why prevention is so crucial.
More News
FEATURED VIDEO
RELATED EVENTS
The Center for Neurodegenerative Disease Research's Marian S. Ware Research Retreat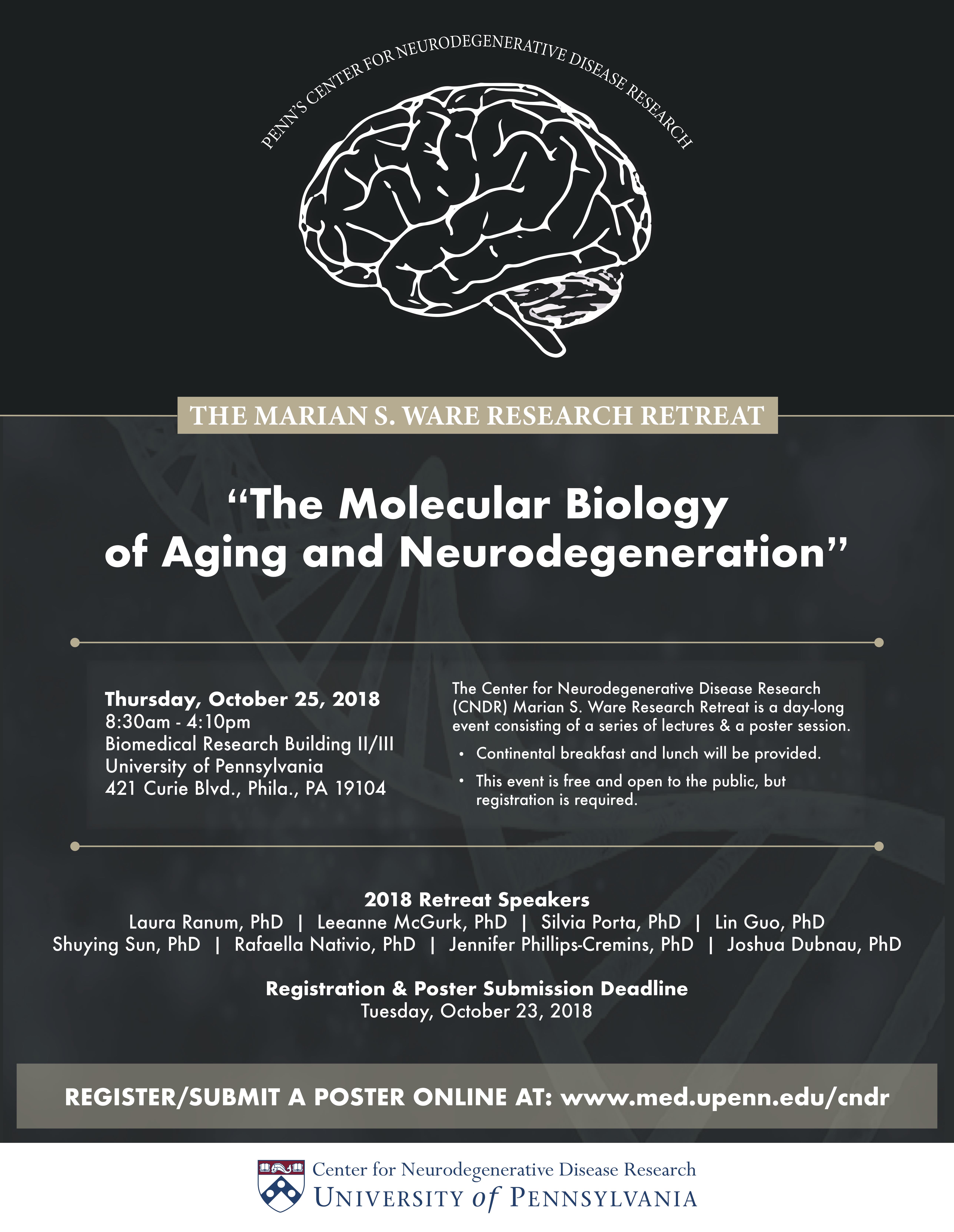 "The Molecular Biology of Aging and Neurodegeneration"
Thursday, October 25, 2018
8:30am — 4:10pm
Biomedical Research Building (BRB) II/III
421 Curie Blvd., Philadelphia PA 19104
More Events
LINKS
© The Trustees of the University of Pennsylvania | Site best viewed in a supported browser. | Site Design: PMACS Web Team.