CIRNA Founder
Caryn Lerman, Ph.D.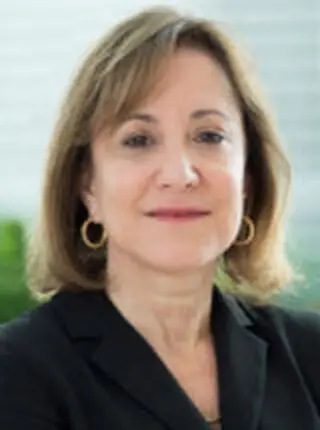 Dr. Caryn Lerman is currently the Director of the USC Norris Comprehensive Cancer Center. Formerly, Dr. Lerman was the Vice Dean for Strategic Initiatives for Penn Medicine and the John H. Glick Professor for Cancer Research in the Department of Psychiatry. She also served as the Co-Director of the Penn Medicine Translational Neuroscience Center, Deputy Director of the Abramson Cancer Center, and Interim Chair of the Department of Psychiatry. Dr. Lerman received her doctorate in Clinical Psychology from the University of Southern California, and has particular expertise in strategic planning as well as leadership coaching.
Dr. Lerman is nationally recognized for her research in the areas of cancer prevention, nicotine addiction, and pharmacogenetics. Her work is distinguished not only by its interdisciplinary bridging, but also by its relevance to clinical practice and health policy. Her landmark contributions to cancer prevention include the first empirical data on decision-making and outcomes of genetic testing for cancer susceptibility. This work led to an interest in the genetic underpinnings of cancer risk behaviors, leading to her pioneering work identifying genetic variants related to tobacco use and smoking cessation treatment response. These studies culminated in the first prospective stratified pharmacogenetic trial in the field of tobacco dependence, with a considerable impact on the application of precision medicine for tobacco dependence treatment. Dr. Lerman has also created a highly novel research program that harnesses advances in cognitive neuroscience to promote cancer risk behavior change, laying the foundation for her receipt of a coveted National Cancer Institute Outstanding Investigator Award. Her innovative scientific program is likely to have transformative effects on current paradigms for behavioral cancer prevention.
Dr. Lerman's research is represented in more than 365 peer-reviewed publications, congressional testimonies and government reports, including a Surgeon General's Report. Her publications have been cited more than 20,000 times, and she has been continuously funded by the NIH since 1990 as principal investigator of $75 million in grants. Her honors include the APA Award for Outstanding Contributions to Health Psychology, the ASPO Cullen Award for Tobacco Research, and the Ochsner Award for Research Relating Tobacco and Health. She is past President of the Society for Research on Nicotine and Tobacco, and has served on the National Institute on Drug Abuse Advisory Council, the National Cancer Institute Board of Scientific Advisors, and the National Advisory Council for Human Genome Research. She is an elected member of the National Academy of Medicine.