Maureen G. Maguire, PhD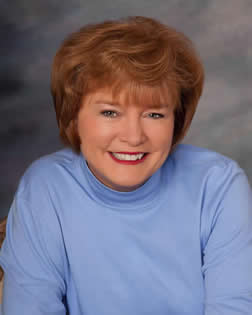 Maureen G. Maguire, PhD received her doctoral degree in 1983 from the Department of Biostatistics, Johns Hopkins School of Hygiene and Public Health and joined the faculty of the Department of Ophthalmology, School of Medicine, Johns Hopkins University. She worked with two established clinical trial groups, the Wilmer Clinical Trials and Biometry Unit, School of Medicine and the Center for Clinical Trials, School of Public Health. Dr. Maguire served in increasingly more responsible positions (protocol monitor, biostatistician, senior biostatistician, deputy director) within the Coordinating Centers for clinical trials based in each group. In 1985 she became Principal Investigator and Director of the Coordinating Center for the Collaborative Corneal Transplantation Trials. During this period, she also collaborated on multiple clinical research projects with colleagues in the Department of Ophthalmology.
In July 1994, Dr. Maguire joined the faculty of the University of Pennsylvania to establish the Center for Preventive Ophthalmology and Biostatistics (CPOB). Since then, she has held been the principal investigator of the coordinating center for several multicenter clinical trials for the prevention and treatment of age-related macular degeneration sponsored by industry and the National Institutes of Health. In addition, she was actively involved in the development of the Vision In Preschoolers Study, an NEI-sponsored, multicenter, clinical investigation of methods for screening young children for vision problems.
Dr. Maguire has served on and chaired several data and safety monitoring committees and is on the editorial board of the journals Ophthalmology and Cornea. She has more than 150 publications in the areas of ophthalmology and clinical research.
Professor Emeritus
Phone: 215-615-1501
Fax: 215-615-1531
E-mail: maguirem@pennmedicine.upenn.edu