Upcoming Events
---
Friday, December 10, 2-4 pm
CSI Special Event:

Location: Irvine Cafe 58
R.S.V.P. by December 3: Click here
---
In Memoriam: Dr. Adrian Morrison (1935-2021)
---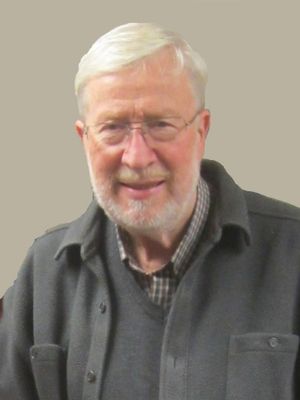 Adrian R. Morrison, D.V.M., Ph.D., Professor Emeritus of Behavioral Neuroscience at the Penn School of Veterinary Medicine, died on August 4, 2021. He was a Doctor of Veterinary Medicine, Doctor of Anatomy, a neuroscientist, and an internationally known sleep researcher who from 1966 spent his entire academic career at Penn. His seminal studies of REM without atonia in animals provided mechanistic basis to the subsequent identification of REM sleep behavior disorder in humans. His studies of ponto-geniculo-occipital (PGO) waves, a major hallmark of REM sleep, have led him to formulate the theory that REM is a state of alerting to endogenous stimuli that parallels alertness to external stimuli characteristic of wakefulness. He and his team established that English bulldogs represent a natural model of the common human disorder known as the obstructive sleep apnea syndrome. His many distinctions included the Distinguished Service Award from the Society for Neuroscience and the American Association for the Advancement of Science Scientific Freedom and Responsibility Award.
Dr. Morrison served as president of the Sleep Research Society and of the World Federation of Sleep Research Societies. He was always a strong and eloquent defender of the humane use of animals in biomedical research. This prompted him to transiently take a leave of absence from his beloved research to serve as director of the Office and Program for Animal Research Issues at the National Institute of Mental Health.
At Penn, Dr. Morrison was a member of the Faculty Senate and carried out many other University-wide functions. Critically, he played a major role in establishing sleep research at Penn and helped us become one of the leading academic institutions in this field. He was also one of the leaders of the Anatomy Graduate Group that subsequently transformed into the Neuroscience Graduate Group, and a founding member of the Center for Sleep and Respiratory Neurobiology that then became the Center for Sleep and Circadian Neurobiology (CSCN), and more recently was reformed as the Chronobiology and Sleep Institute (CSI). In his honor, the keynote lecture at the annual research retreats of the CSCN was named the Adrian Morrison Lecture. He was an outstanding and admired mentor to many undergraduate and graduate students and postdocs.
After his official retirement, Dr. Morrison still continued his active research for several years and authored a personal memoir entitled "Brandywine Boy." With his passing, sleep research lost one of its leaders who set the directions of the field for the second half of the 20th century.
Latest News
Amita Sehgal named as a 2021 SRBR Pioneer

Tuesday, November 30, 2021

The Society for Research on Biological Rhythms launched the Pioneer program to recognize scientists who made the field into what it is today through leadership, scientific contribution, research training, and mentoring. Click

here

to see the full list of Pioneers.

Congratulations Amita

!

"'If it's alive, it sleeps" : Investigating sleep in creatures that do not have a brain

Thursday, October 28, 2021

David Raizen and Amita Sehgal contribute comments in an article in Science that highlights sleep research in invertebrate species.

Why shift workers are at higher risk for weight gain

Friday, October 29, 2021

A new article in

Science Advances

by Marine Adlanmerini, Mitch Lazar and colleagues show how mutation of a central clock gene in mice leads to metabolic disruption.
CSI Research Meeting
Monday, December 13, 2021

4-5 pm

Hanna Antila (Chung Lab): "A noradrenergic-hypothalamic neural substrate for stress-induced sleep disturbances"

Ariel Williamson: "Adapting a pediatric behavioral sleep intervention for end-users and contexts"

In person Location: Smilow 10-146

Virtual meeting link: https://bluejeans.com/725387810/7500