News and Events
February 2020
Congrats to all contributors for the latest Dani Lab paper: Alexey, Ruthie, Blake, Madison, William, and Albert!

---
January 2020

Saying bon voyage to Dr. Alexey Ostroumov and Dr. Blake Kimmey. Good luck at Georgetown and in the Corder lab, respectively!
---
December 2019
Huge congrats to grad student Blake Kimmey, whose first author publication was just published in PNAS!

Grad student Dan Kalamarides emcees the Fall 2019 Neuroscience Public Lecture on Pain and gives an introductory talk.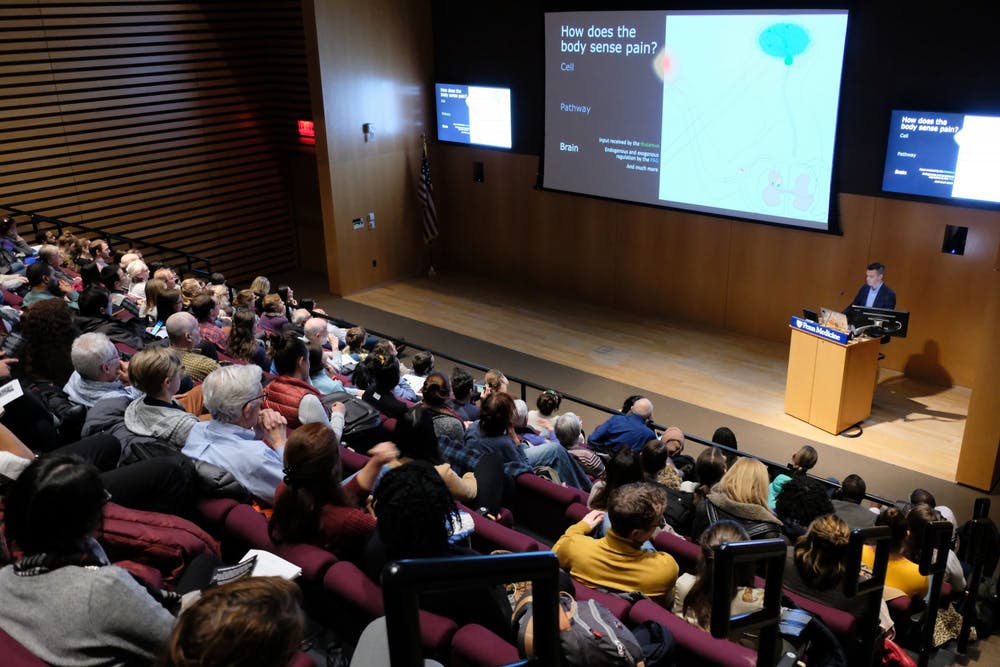 ---
October 2019
John was featured on PBS's "Counter Culture" Season 2 Ep 8 - discussing how the adolescent brain can be impacted by stress and nicotine, leading to greater vulnerability to addictions later in life.
Scenes from this year's Society for Neuroscience Conference - 6 posters and a nanosymposium presentation from the Dani Lab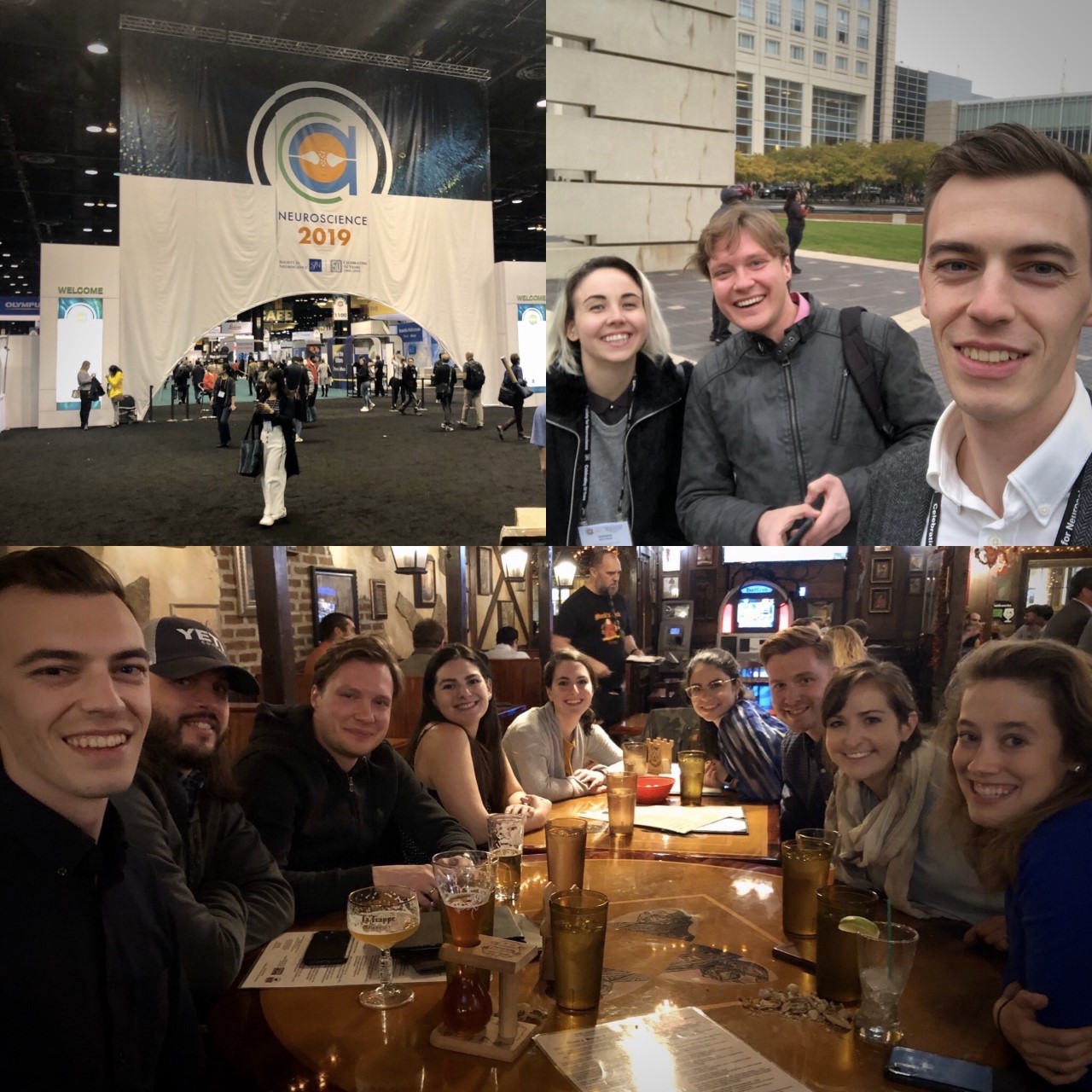 ---
September 2019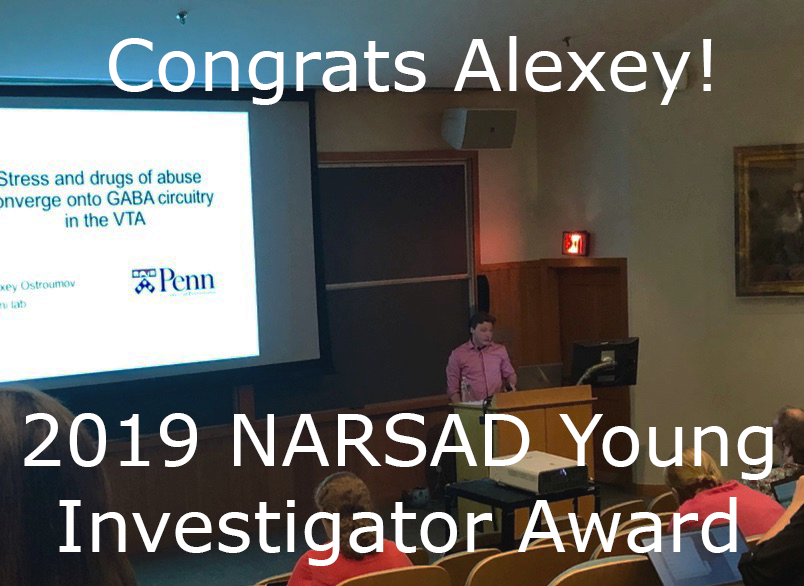 ---
August 2019
Penn SUIP student Leonardo Ramos-Rodriguez presents his research at a poster symposium, excellent work for just a few short months!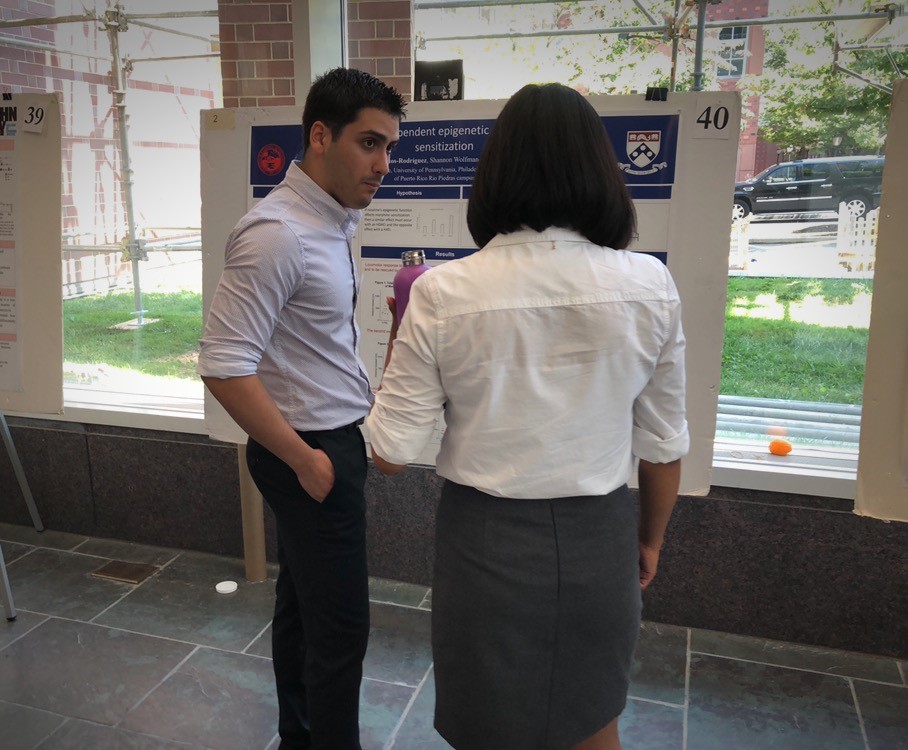 ---
May 2019
Many Dani lab researchers presented their work at the Philadelphia Chapter Society for Neuroscience meeting. Postdoc Alexey Ostroumov won 2nd place for his poster, but missed the award session to finish an experiment!
---
February 2019
Postdoc Shannon Wolfman was awarded a Hartwell Biomedical Research Fellowship, well done! You can learn more about the Hartwell Foundation here.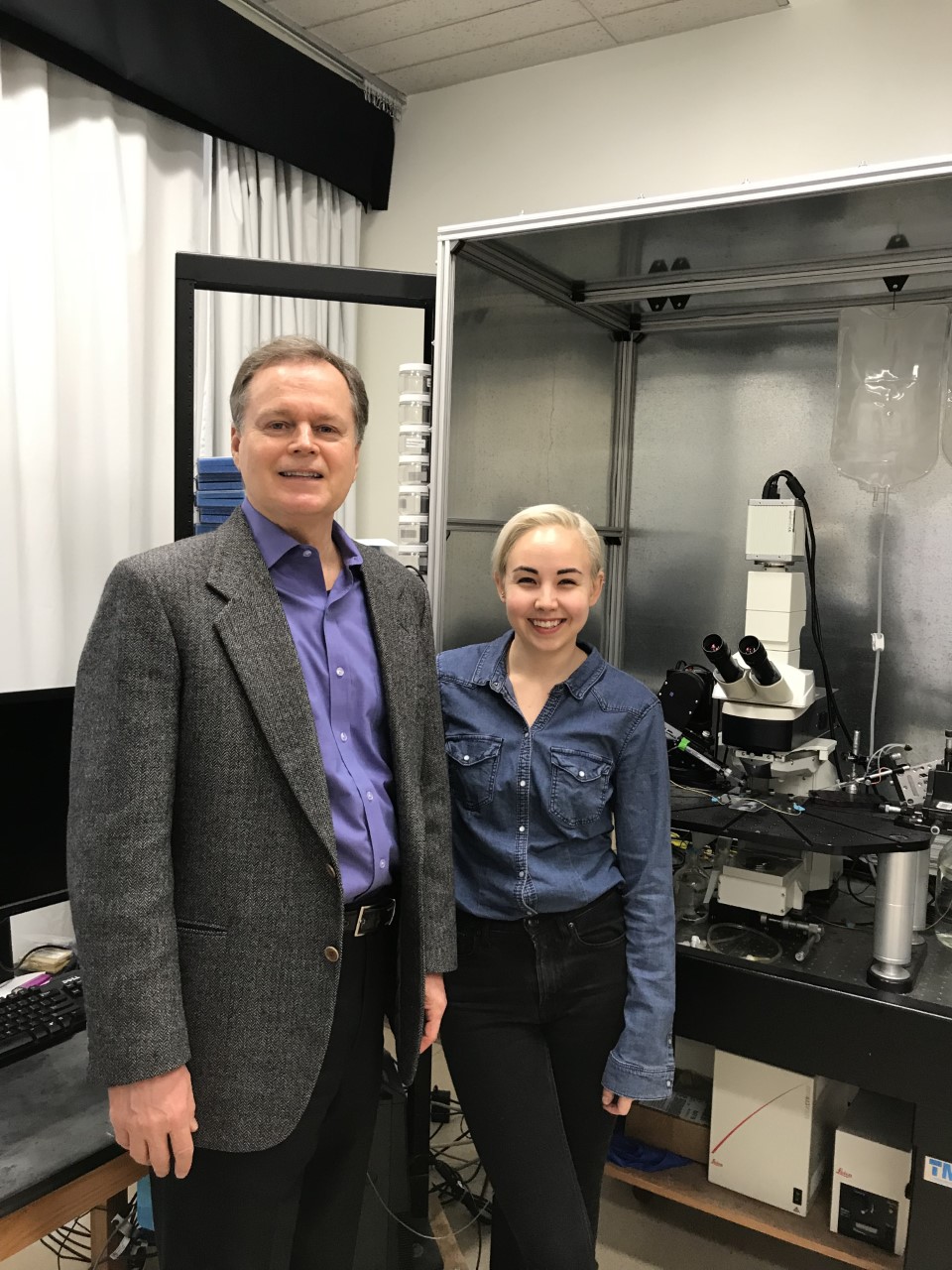 ---
December 2018
Congrats to John and the rest of the laboratory on a three year grant awarded by the Chernowitz Medical Research Foundation.
Happy holidays from the Dani and De Biasi Labs!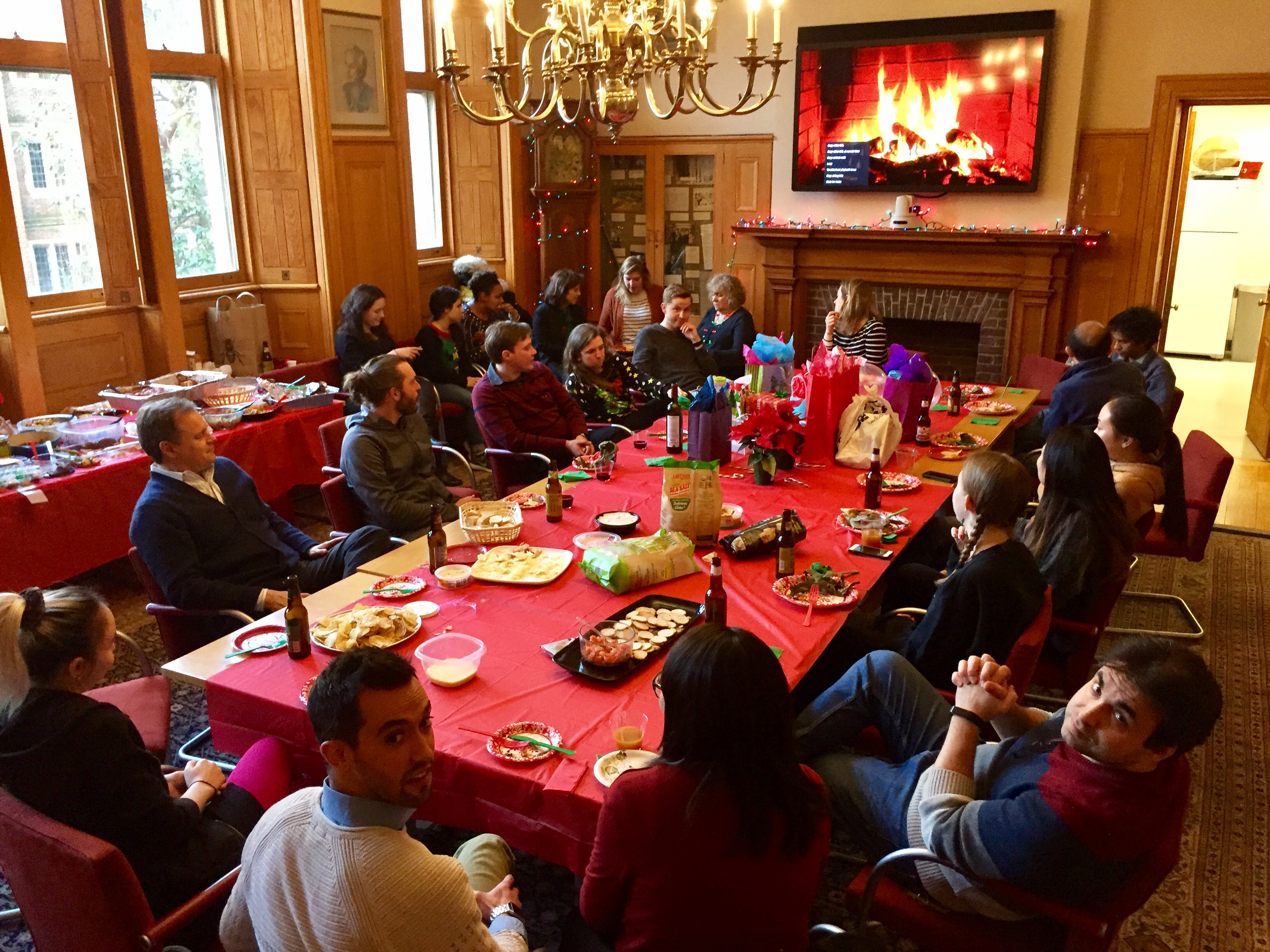 ---
September 2018
2 for 1 happy hour special! Congratulating Blake Kimmey on his NRSA and saying goodbye to Tracy!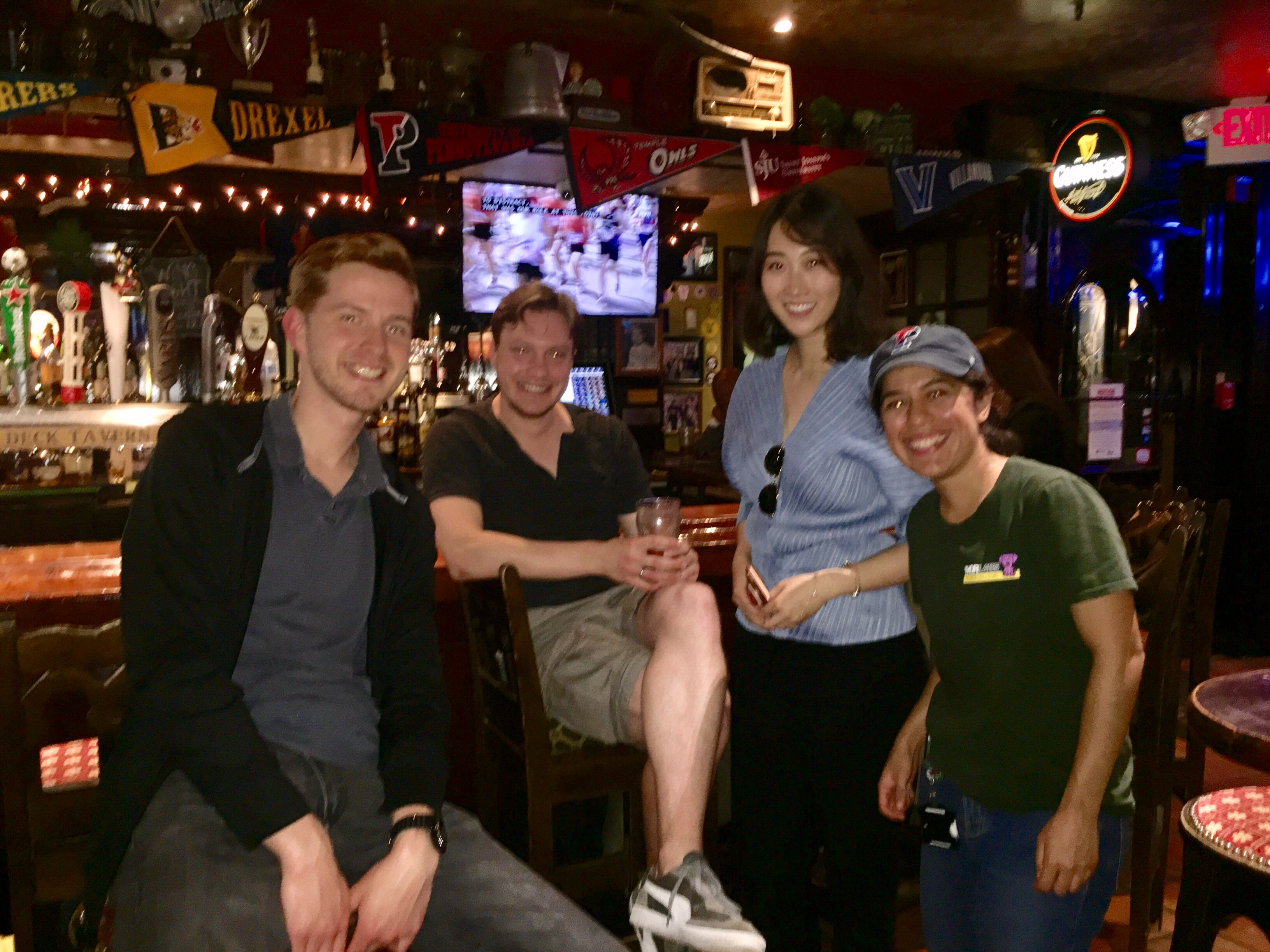 ---
August 2018
Graduate student Blake Kimmey begins an excellent talk about his thesis research at the annual MINS-sponsored Small Circuits and Behavior Meeting!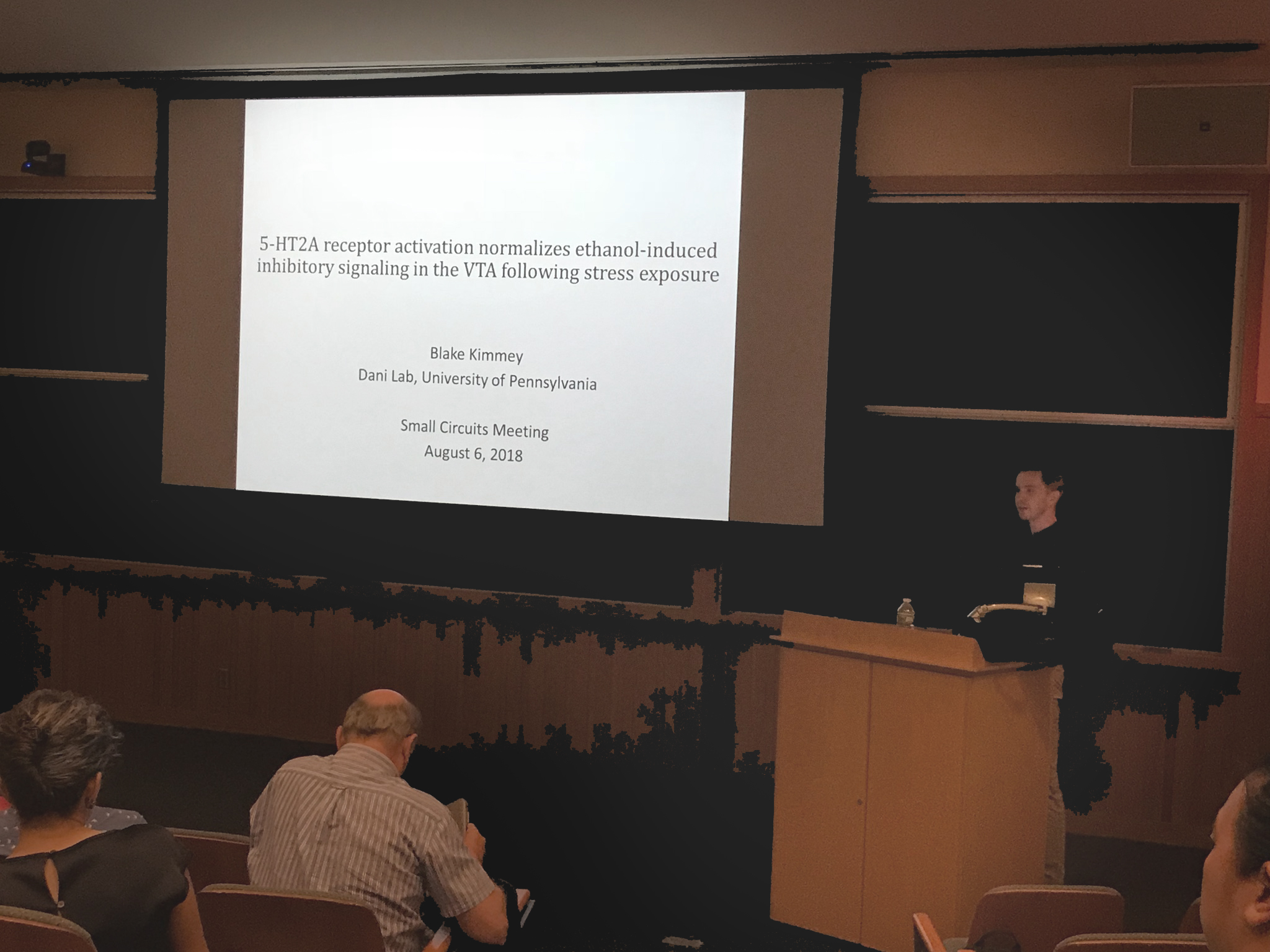 ---
July 2018
Goodbye happy hour for technician Albert McHugh, good luck at Jefferson!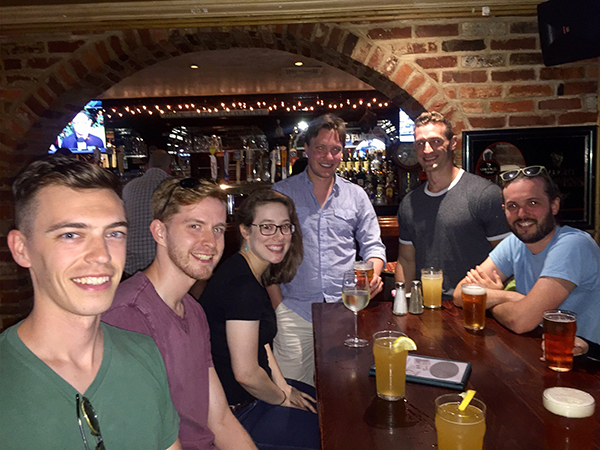 ---
April 2018
Congrats to first authors Alyse and Alexey, and the rest of the team, on their Cell Reports paper! They showed how adolescent nicotine leads to increased alcohol consumption later in life. Visit Science Daily for an easy to digest summary of the research.
---
January 2018
Welcome to new postdoctoral fellow Shannon Wolfman!