The Fuccillo lab is centrally located in the University of Pennsylvania's Perelman School of Medicine campus.
The lab is part of the vibrant neuroscience community here at Penn, which is centered on the Mahoney Institute for Neurosciences - the cross-campus, inter-disciplinary organization that directs the University's research on the brain. It is affiliated with the Neuroscience Graduate Group and the Cell and Molecular Biology Graduate Groups within the Biomedical Graduate Studies Program. The University of Pennsylvania's campus is located in West Philadelphia, an exciting, eclectic neighborhood that is easily reachable from both the bustling urban centers of Philadelphia and the lush surrounding suburban communities.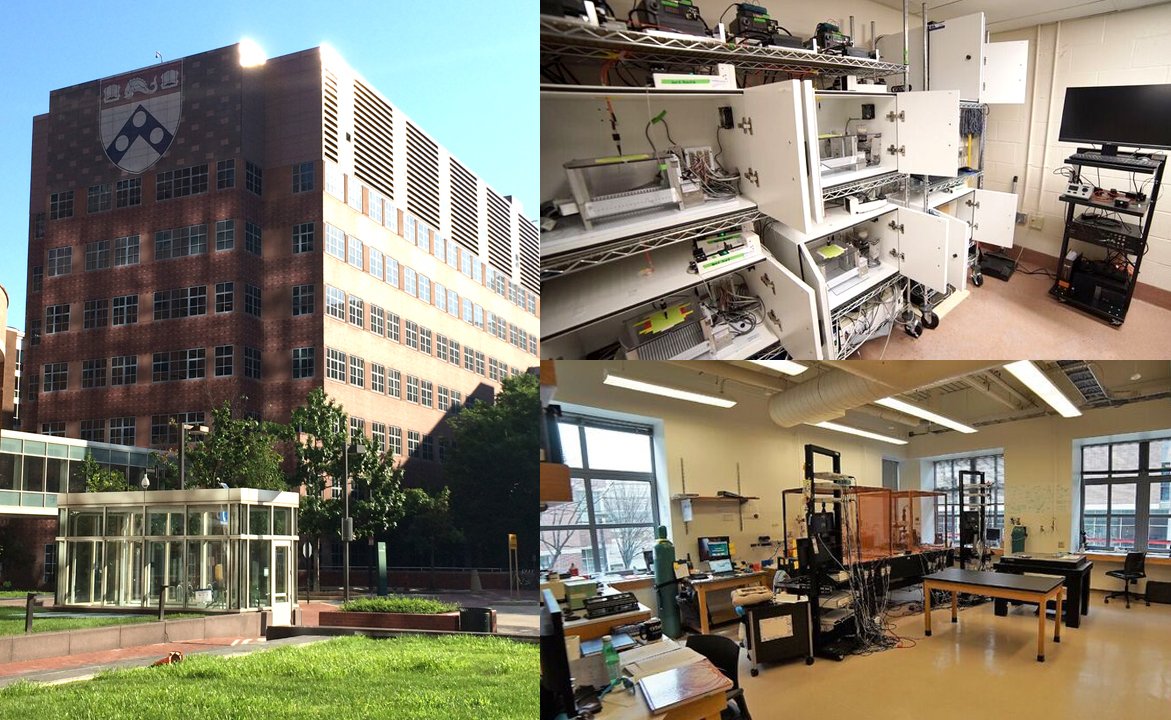 Clinical Research Building (CRB), Perelman School of Medicine. Our vivarium in the CRB basement houses behavioral equipment and in vivo recording set-ups. Our wet labs on the second floor contain in vitro electrophysiology rigs and molecular biology space.