Merrick Lab
Our laboratory is located within the Institute for Diabetes, Obesity and Metabolism (IDOM) at the University of Pennsylvania / Perelman School of Medicine and is affiliated with the Department of Medicine Division of Endocrinology as well as the Cell Biology, Physiology and Metabolism Program.
Obesity and the metabolic syndrome represent a profound public health challenge for which there are few effective therapeutics. Fundamentally, obesity arises in the setting of nutrient excess, which stimulates adipose tissue expansion. The healthy growth of adipose tissue depends on the capacity of progenitor cells to undergo de novo adipogenesis. However, the cellular hierarchy and mechanisms governing adipocyte progenitor lineage allocation are poorly understood.
Our research program is focused on understanding the cells types, niche locations and intracellular signaling pathways that regulate mesenchymal progenitor cell activity. Using cutting-edge approaches including single-cell RNA transcriptomics, CRISPR-based rapid mouse model generation and in-vivo lineage tracing, we have discovered several novel progenitor cell populations including Interstitial Progenitor Cells (IPCs) and connective-tissue resident macrophages. IPCs are multipotent progenitors, which can give rise to committed preadipocytes and mature adipocytes. Importantly, we found that IPCs and connective tissue macrophages cohabit the Reticular Interstitium (RI), a fibrous tissue that envelops many organs including adipose depots and represents a novel anatomical niche for mesenchymal progenitors.
Mesenchymal progenitors represent a promising therapeutic target for the treatment of obesity and diabetes. Directing the differentiation of progenitor cells away from a deleterious pro-fibrotic phenotype and towards a metabolically beneficial fate could significantly improve outcomes for patients suffering from the consequences of obesity.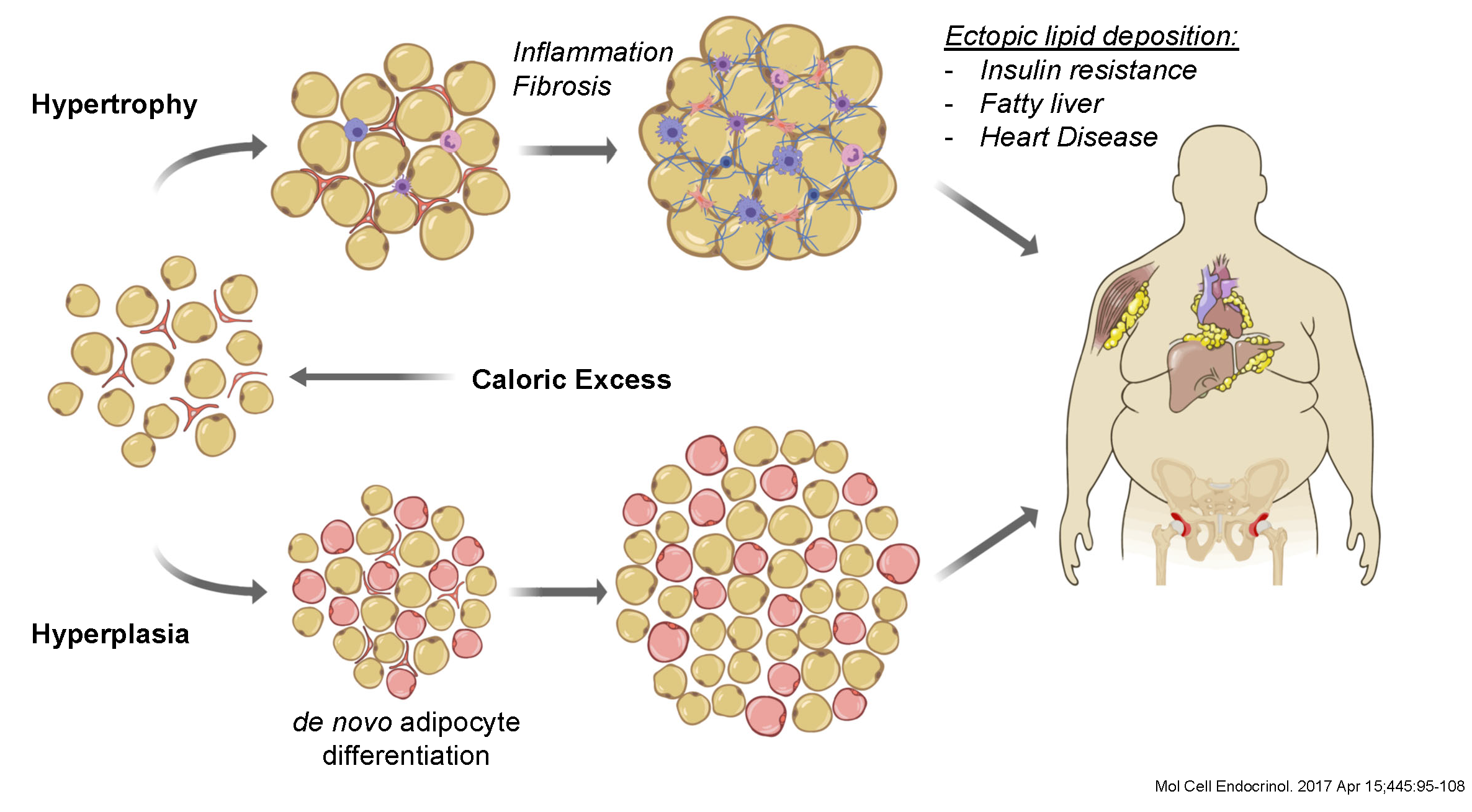 Postdoctoral Recruitment
The Merrick laboratory at the University of Pennsylvania are seeking a motivated postdoctoral fellow to join our team. The ideal candidate will have a Ph.D., M.D., or both with experience in genetic mouse models, flow cytometry, molecular biology, cell culture, and microscopy. Candidates should be willing to work in a team environment that is enthusiastic, collaborative, and supportive.