Home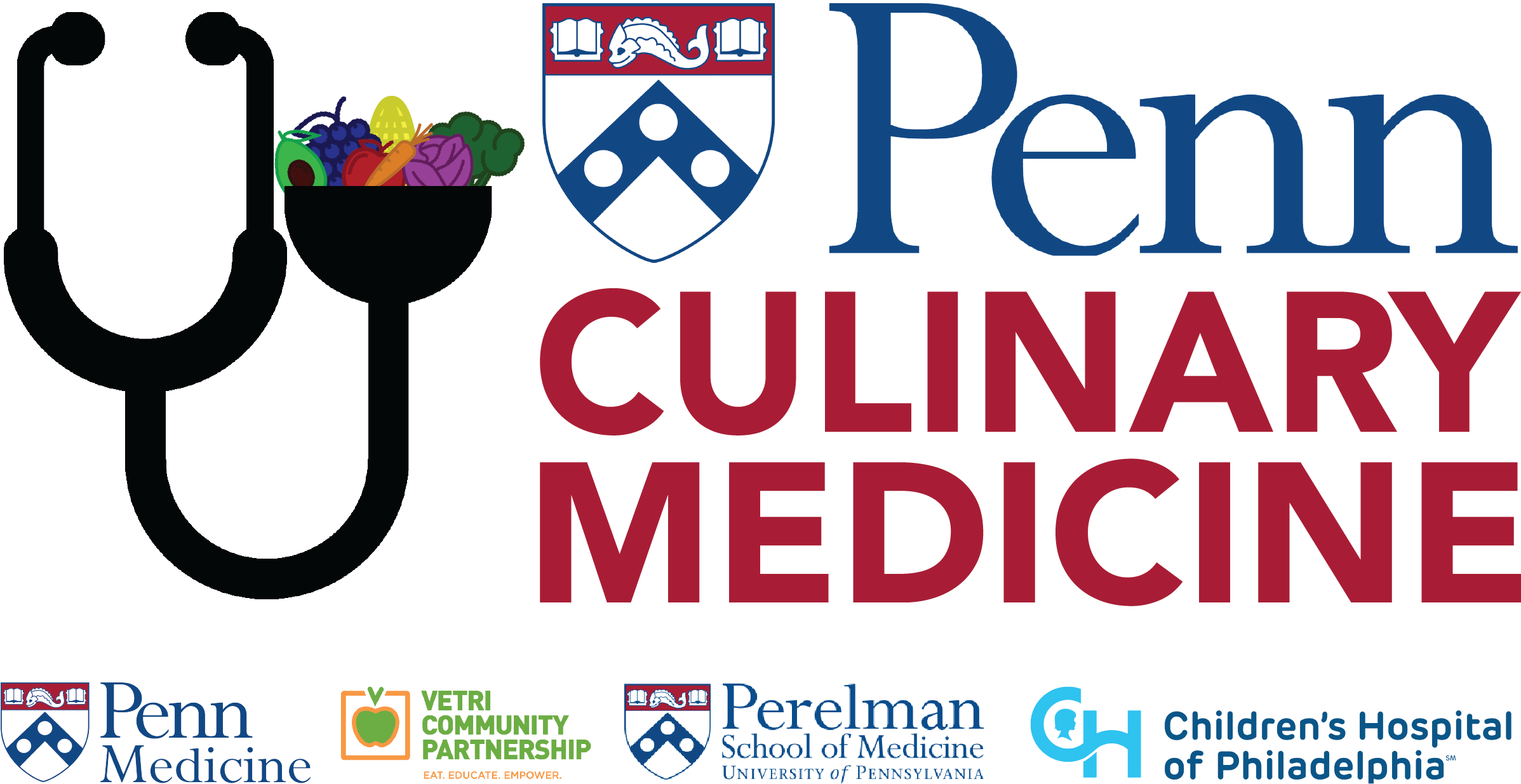 Latest from Penn Culinary Medicine
Physicians-in-training learn to cook for improved health outcomes

Tuesday, June 4, 2019

If an apple a day can keep the doctor away, how much more can a delicious burrito bowl with citrus lime vinaigrette do?

Future Docs Get a Taste of Their Own Medicine

Tuesday, May 21, 2019

As future physicians make their way through medical school, they build their clinical knowledge and develop their patient care skills in settings ranging from labs and clinics, to emergency, delivery, and operating rooms. For students at the Perelman School Medicine at the University of Pennsylvania, there are also opportunities to learn in more unconventional classrooms — including the kitchen.
Penn Culinary Medicine Events
Dr. Michael Greger

Friday, March 27, 2020

1pm-2pm

Dr. Michael Greger, an internationally-renowned physician and New York Times bestselling author, has extraordinary expertise in nutrition, culinary medicine and public health. His recent books How Not to Die and How Not to Diet were instant successes and readily appear on the New York Times Best Seller list. Please join us for an engaging opportunity to hear Dr. Greger speak on the pivotal roles that nutrition and culinary medicine can play in helping to prevent the 15 leading causes of death in the US. Dr. Greger will help you "learn which foods to eat and which lifestyle changes to make to live longer."