Medical Student Resources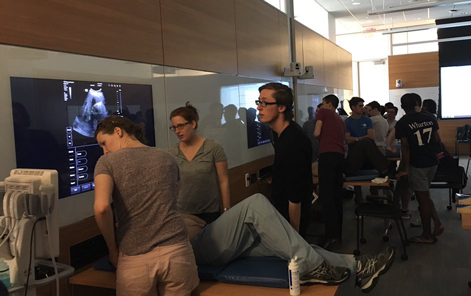 EM 333 Ultrasound Rotation (updated information coming soon!)
Recommended reading

Recommended #FOAM resources

Rotation calendar

Rotation checklist download
---
Elective ED Scanning Shifts
---
Ultrasound TA Program ( updated information coming soon!)
How do I apply to be a TA?

Why become at TA?

TA Testimonials

Apply here!
---
Sono Olympics November 14th,2022!
---
The premier Ultrasound Competition at the Perelman School of medicine takes place on November 14th, 2022 at the Jordan medical education center. Our students compete in a quiz bowl and hands on competition for the coveted PSOM Ultrasound Trophy. Look for the winning Team to be announced November 15th!