Parker Institute for Cancer Immunotherapy at Penn

Mission
To accelerate the development of breakthrough immune therapies capable of turning cancer into a curable disease by ensuring the coordination and collaboration of the field's top researchers.
Established by Funds from the Parker Foundation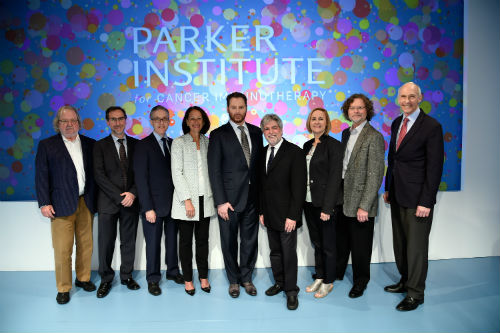 The Parker Institute for Cancer Immunotherapy at the University of Pennsylvania (PICI@Penn) was established in July 2015 as a consortium member of preeminent academic and medical research institutions to work collaboratively in the field of cancer immunotherapy. Through the generosity of the Parker Foundation, PICI@Penn has established collaborative cancer immunotherapy programs in the areas of Adoptive Cell Therapy (Dr. Carl June), Tumor Microenvironment (Dr. Robert Vonderheide), T Cell Pathways (Dr. E. John Wherry), and Vaccines (Drs. Gerald Linette and Beatriz Carreno).
University of Pennsylvania to Join First-of-its-Kind Research Collaboration to Fight Cancer with New Immunotherapies
$250 Million Grant to Launch Parker Institute for Cancer Immunotherapy Poised to Accelerate New Discoveries and Treatments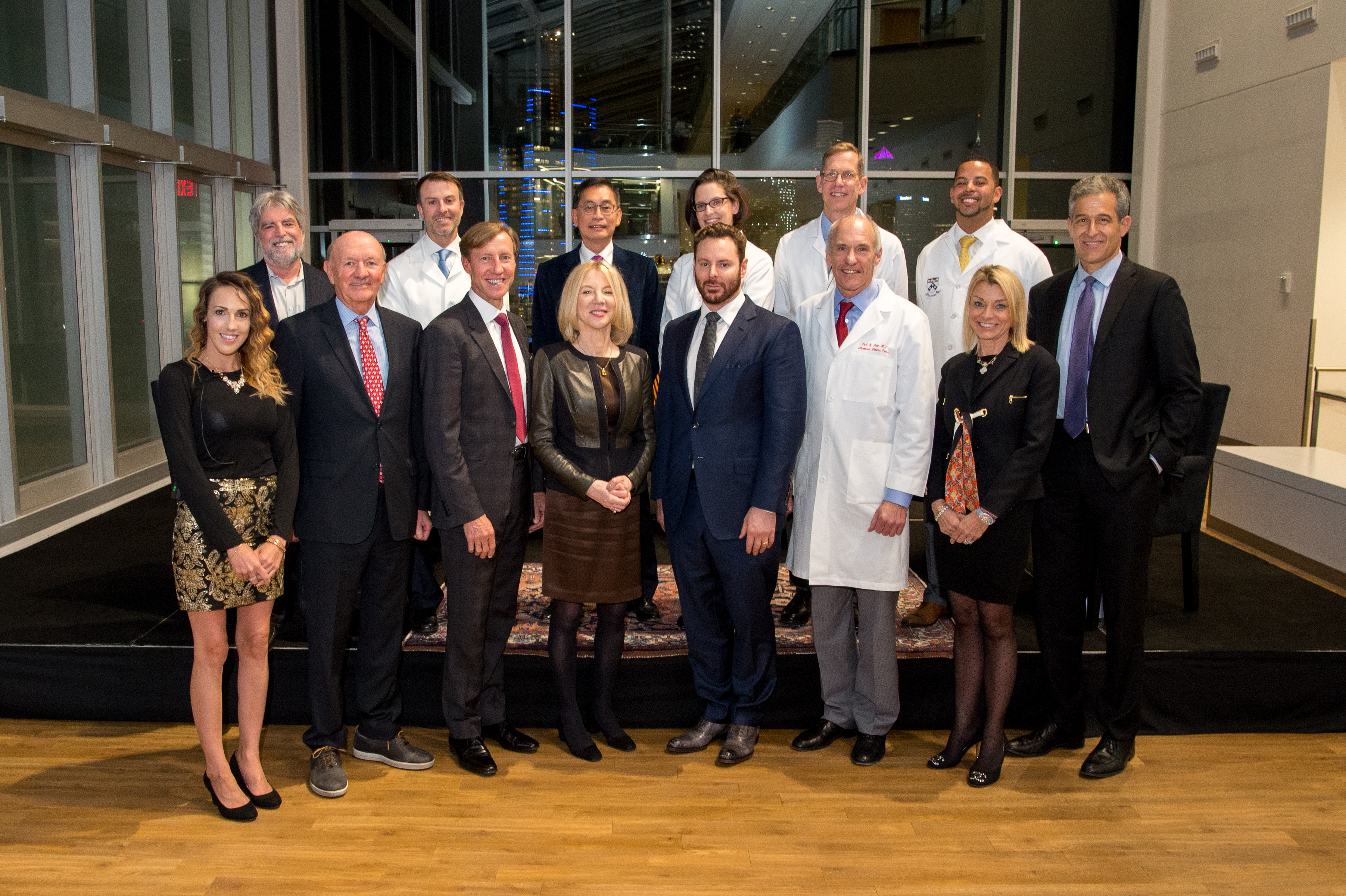 April 13, 2016
LOS ANGELES -- The University of Pennsylvania has joined an unprecedented cancer research effort, the Parker Institute for Cancer Immunotherapy, which unites six of the nation's top medical schools and cancer centers around a shared aim of accelerating breakthrough immunotherapy research that will turn more cancers into a curable disease.
The venture is backed by a $250 million gift from the Parker Foundation, making it the largest single contribution ever made to the field of immunotherapy. The Parker Foundation was founded by Sean Parker in June 2015 with a $600 million gift to spur innovations in the life sciences, global public health, and civic engagement.
"We are tremendously excited to join this collaboration, which will allow us to investigate promising new immunotherapy avenues for the treatment of cancer outside of our institutional silos in very unique ways," said the Parker Institute's Penn director, Carl June, MD, the Richard W. Vague Professor in Immunotherapy in the department of Pathology and Laboratory Medicine in the Perelman School of Medicine and director of Translational Research in the Abramson Cancer Center."Working together will enable us to make quicker progress as we work to translate our laboratory findings into clinical trials."
Initial funding of $10 to 15 million has been awarded to set up the Parker Institute at Penn. This investment will continue to grow on an annual basis via additional project grants, shared resources and central funding.The funding will support laboratory studies and clinical trials, recruitment of talented new faculty, and support for early-career investigators who will train at Penn. The effort will augment Penn's longstanding commitment to cancer research. In 2015, more than 10,000 patients participated in Abramson Cancer Center clinical trials. Nearly 1,100 trials are currently underway, 80 of which are immunotherapy studies.
Robert Vonderheide, MD, DPhil, theHanna Wise Professor in Cancer Research and associate director of translational research in the Abramson Cancer Center, and John Wherry, PhD, a professor of Microbiology and director of Penn's Institute for Immunology, will serve as co-directors of the Parker Institute at Penn.
The Parker Institute includes more than 40 laboratories and 300 researchers from Penn and five other leading centers: Memorial Sloan Kettering Cancer Center, Stanford Medicine, the University of California, Los Angeles, the University of California, San Francisco, and the University of Texas MD Anderson Cancer Center. In a unique agreement between the centers, the administration of intellectual property will be shared, enabling all researchers to have immediate access to a broad swath of core discoveries.
"We are at an inflection point in cancer research and now is the time to maximize immunotherapy's unique potential to transform all cancers into manageable diseases, saving millions of lives," said Sean Parker, President of The Parker Foundation. "We believe that the creation of a new funding and research model can overcome many of the obstacles that currently prevent research breakthroughs. Working closely with our scientists and more than 30 industry partners, the Parker Institute is positioned to broadly disseminate discoveries and, most importantly, more rapidly deliver treatments to patients."
The Parker Institute's scientific advisors and site leaders have laid out a scientific roadmap which allows the Parker Institute scientists to make big bets on major cross-cutting collaborative research projects, as well as fund individual research projects at its sites.
The Parker Institute has identified three key areas of focus to start its work, and will augment its research agenda as the field evolves. Investigators will work to develop more effective, "next generation" cell-based, chimeric antigen receptor (CAR) therapies – which June's team has shown to have unprecedented promise in the treatment of blood cancers in both children and adults – to treat a broader range of cancers. They will also focus on checkpoint blocking agents, aiming to improve the rates of durable responses and broaden the use of these drugs. The team will also conduct research to advance DNA sequencing, antigenic peptide discovery efforts and immune monitoring technologies to identify novel individual and shared tumor antigen targets in hopes of better targeting tumors and developing new vaccines and T cell therapies to treat them.
At Penn, initial projects will cover a wide range of both basic science and clinical areas, including studies to test the ability of oncolytic adenoviruses to enhance T cell therapy efficacy, development of CAR therapies for dogs, cancer prevention vaccines, and studies on the combination of radiation and checkpoint inhibitors.