Winter 2018
PMACS IS Quarterly Newsletter
Metrics
HPC

Active users/total users: 83/549
CPU hours: 376,432

LIMS

Active users/total users: 59/243
Number of studies: 81
Number of sample: 540,160

Penn CTMS

Active users/total users: 386/1,230
Total subject count: 91,838
Total studies: 3,588

RED Cap

Total number of users: 8,531
Total projects: 7,521
Total data collection instruments: 50,299
Technology Initiatives
Administration
In December 2017, the Biomedical Postdoc Program (BPP) went live with BPP Appointments, a web-based application that replaces a paper onboarding process for Postdoctoral candidates. This was implemented across the Perelman School of Medicine, Penn Dental, Penn Vet, and the Penn School of Nursing. The application streamlines the onboarding process by creating a paperless process that collects data from the postdoc candidate prior to arriving at Penn. Other functionality includes appointment letter generation, electronic signatures, ability to upload documents, and a dashboard to manage various requirements in the process. BPP Appointments was released as a pilot in February 2017, where it was received with much enthusiasm due to the efficiencies it provided. The latest version includes many enhancements as well as the ability to generate reappointment letters.
Research
Adobe Creative Suite is now available as an annual subscription to PSOM faculty and staff.  The annual cost is set at $150.00/user/year.  Faculty and staff can request an order via an ISC/PMACS ADOBE CREATIVE SUITE order form which can also be found on the PMACS web site.  Once the form is completed and submitted, PMACS will receive the request, add the requester to the ADOBE Creative Suite portal, and the requester will receive an Adobe link to be used to log in and download any or all the products.  Any problems or questions can be submitted to PMACS via a helpdesk ticket for resolutions.
Please complete the form with the required information: Requestor Name, PennKey User name, PennKey ID (8-digit), Institutional Email, Daytime Work Phone number, 26-digit BEN Acct Code, Business Administrator Name, BA Email, BA Daytime Phone Number.
Products available for downloading include:
https://en.wikipedia.org/wiki/Adobe_Creative_Suite
https://en.wikipedia.org/wiki/Adobe_Creative_Cloud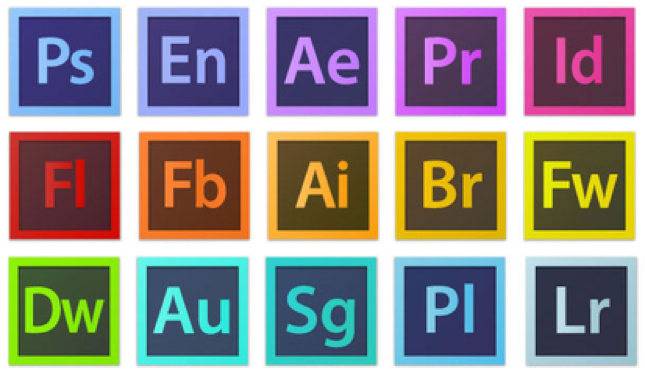 User Tip
Two-Step Verification
Since November 14, 2017, all University of Pennsylvania staff are required to use Two-Step Verification to log into PennKey-protected web resources.
The University of Pennsylvania requires all staff to enroll in Two-Step to enhance security for University information assets and community members' personal data.
With Two-Step Verification, your data is protected even if your PennKey password is compromised.
What is Two-Step Verification?
Two-Step Verification provides an added layer of protection when accessing PennKey-protected web sites and applications.
With Two-Step, you'll log in with your PennKey and password and then use a device in your possession (such as a mobile phone) to verify your identity.
Two-Step is easy to use and provides numerous options, so you'll always be able to access your data – even if you're not connected to a cellular data or Wi-Fi network.
How do I use Two-Step Verification?
If you haven't already done so, please enroll in Two-Step Verification by visiting: https://twostep.apps.upenn.edu
During enrollment, select your primary and backup verification methods. You can choose to:

Install the free Duo Mobile app on your iOS or Android smartphone to receive one-touch push notifications or generate single-use verification codes to enter into your browser (Recommended!)
Receive text messages with verification codes on a mobile phone.
Receive automated phone calls.
Use a keychain fob to generate single-use verification codes (see your LSP for more details).

To log into a PennKey-protected web resource after completing enrollment, you will:

Enter your PennKey and password.
Verify your identity with your Two-Step device.

After you've logged into a browser with Two-Step, you won't be prompted to verify your identity again, provided you use the same browser at least once every thirty days.
To learn more about Two-Step Verification, visit:
If you have any questions, please contact your LSP, send a note to medhelp@mail.med.upenn.edu, or call 215-573-INFO.