Meet our Team!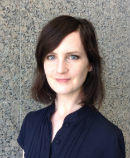 Dr. Liisa Hantsoo, Ph.D.
Dr. Hantsoo, the principal investigator, is a clinical psychologist with clinical and research background in stress biology. She completed her undergraduate degree in Neuroscience at the Johns Hopkins University and her doctorate in Clinical Psychology at the Ohio State University. Dr. Hantsoo's research focuses on stress, with special emphasis on stress response in the context of the menstrual cycle and PMS/PMDD. She is the recipient of a Brain & Behavior Research Foundation NARSAD Young Investigator Grant and an NIH Mentored Patient-Oriented Research Career Development Award (K23), both of which support her research on PMDD.
Dr. C. Neill Epperson, M.D.
Dr. Epperson, the study physician, has over 20 years experience in the treatment of mood and behavioral disorders across the female reproductive life cycle. Specifically, she has expertise in the assessment and treatment of premenstrual dysphoric disorder, premenstrual worsening of depression and bipolar disorder, perinatal psychiatric disorders, mood disorders due to hormonal treatments, and perimenopausal mood disturbances. Dr. Epperson also treats women with adjustment difficulties and post-traumatic stress due to pregnancy complications or loss and consults with peri- and early post-menopausal women with cognitive complaints.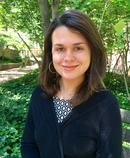 Joanna Marks, B.A.
Joanna Marks, the study's clinical research coordinator, graduated from Connecticut College in 2016 with a B.A in Psychology and French. Deeply invested in women's health research, she joined the PCWBW team in June, 2016.