People
Lab Leader
Fiona Simpkins, M.D.
Assistant Professor of Obstetrics and Gynecology
Fiona.Simpkins@uphs.upenn.edu
215-662-3318
Education:
B.S (Biology) University of California, Los Angeles, CA, 1993.
Clinical Research Training Grant, University of California, Los Angeles, CA, 1995.
M.D. Temple University School of Medicine, Philadelphia, PA, 1999.
OB-GYN Residency, Johns Hopkins University, Baltimore, MD, 2003.
Basic Science Cancer Research Training Fellowship, National Cancer Institute, NIH, 2005.
Gynecology Oncology Fellowship, Cleveland, OH, 2008.
Dr. Simpkins, MD is an Assistant Professor in the Division of Gynecology Oncology and Department of OB-GYN at the University of Pennsylvania. She is Director of Preclinical Drug Development for the Ovarian Cancer Research Center. Dr. Simpkins is a member on the Phase I/Developmental Therapeutics Committee for Gynecological Cancers for the NRG Cooperative Group. Dr. Simpkins completed her OB-GYN residency at Johns Hopkins University and Gynecology Oncology Surgical fellowship at the Cleveland Clinic Foundation. She is board certified in OB-GYN and Gynecology Oncology. She is a surgeon and specializes in gynecological cancer surgeries. She is a scientist and her laboratory's focus is developing strategies to circumvent drug resistance in gynecological cancers. She completed a Cancer Research Training fellowship in basic science focusing on ovarian cancer signal transduction at the National Cancer Institute. She completed a post-doctoral fellowship at the University of Miami studying ant-estrogen resistance in ovarian cancer. She also is a principal investigator for early phase ovarian cancer clinical trials evaluating novel therapies emanating from her laboratory.
Current Lab Members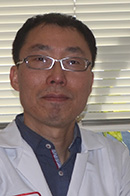 Hyoung Kim, PhD
Senior Research Investigator, Science Projects Manager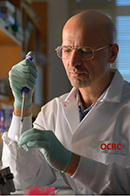 Sergey Medvedev, PhD
Research Specialist, PDX Manager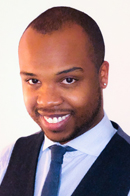 Ahron Flowers, MS
Research Specialist, Lab Manager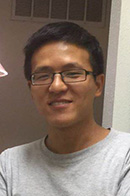 Haineng Xu, PhD
Post-doctoral fellow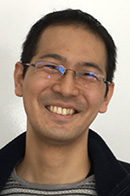 Yasuto Kinose, MD, PhD
Visiting Assistant Professor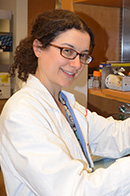 Erin George, MD
Post-doctoral fellow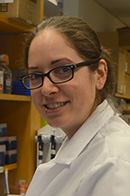 Kendra Lahut, BS
Research Specialist, PDX Team
Past Lab Members

Stavros Raphael, PhD
Adapt Immune, LLC

Rachel Lee
Jefferson Nursing School