Clinical Services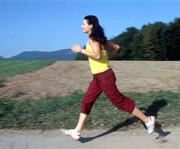 In addition to the clinical care provided through our research programs, the Center for Weight and Eating Disorders offers individualized treatment that is informed by our cutting edge research.
The Albert J. Stunkard Weight Management Program offers comprehensive, medically-supervised weight-loss programs for adult patients. The multi-disciplinary treatment programs include nutrition counseling, exercise guidance, meal replacement, and group support. Please call 215-746-4100 for more information or to schedule an appointment, or click here for the website.
Patients seeking treatment of weight or disordered eating may also see a clinician in training. The fee for this treatment is on a sliding scale, and all care is under the supervision of a licensed faculty member. Please call 215-898-7314 for more information.
Back to Top