The Association of Senior and Emeritus Faculty at PSOM
A Message From the President
John Hansen-Flaschen, MD
ASEF-PSOM President, 2022-2023
Welcome to the website of the Association of Senior and Emeritus Faculty (ASEF) of the Perelman School of Medicine (PSOM) of the University of Pennsylvania. ASEF was created in the early 2000's to address three basic needs that were at that point unmet: to provide information to faculty nearing retirement with information useful to this transition, to allow retired faculty a means to remain connected to the School through both social interactions and outreach efforts, and to tap the enormous experience of retired faculty and provide an opportunity for those interested so that they could continue to contribute to the medical school, to the university, and to the community. The organization brings together senior and retired faculty with programs of seminars, lectures, and educational outings, and provides advice and assistance to current and prospective members, in particular on retirement-related matters. ASEF works closely with PASEF (Penn Association of Senior and Emeritus Faculty) an organization similar to ASEF. PASEF membership includes faculty in all schools including PSOM. Joint seminars are particularly popular as they encourage ASEF members to learn about topics outside of their usual field of interest.
Who We Are
The Association of Senior and Emeritus Faculty of the Perelman School of Medicine (ASEF-PSOM) serves to enhance the careers of the emeritus faculty by encouraging them to remain a part of the community of scholars in the School of Medicine. The Association also serves to support the senior faculty by raising awareness of the full range of retirement options available to them, whether they are planning to retire within two years or two decades.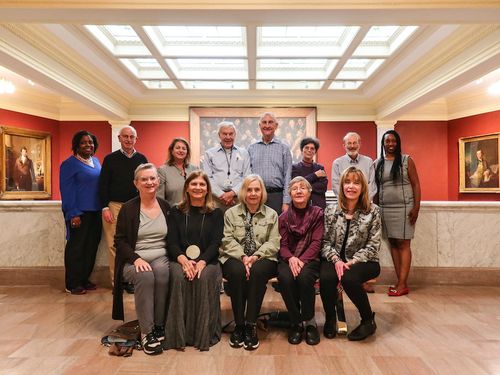 ---
Drs. Bloch and Meadows touring the new hospital.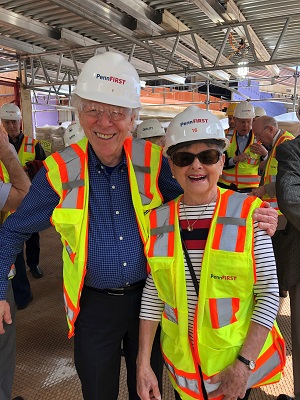 Fifteenth Edition of the Hitchhikers Guide Now Available