Research
T32 Brain Injury Training Grant
T32 Brain Injury Training Grant
NIH-NINDS T32 Brain Injury Training Grant (BITG) Research Fellowship Program provides excellent mentoring for highly motivated clinician and basic scientists to prepare them for careers in nervous system injury research. Our trainees acquire basic science research skills that address the etiology, pathogenesis, diagnosis, treatment, and prevention of injury to the nervous system, such as traumatic brain injury (TBI), cerebral ischemia (stroke) and spinal cord injury. Since its inception in 2003, the success of this program has continued to expand, with 11 trainees obtaining faculty positions (5 neurosurgeon clinician scientists and 6 PhD scientists), 1 trainee has joined the NIH administration and 2 trainees have gone on to positions in the biomedical research industry. BITG offers 4 postdoctoral fellowship slots for individuals with a strong interest in studying injury to the nervous system. There is potential for a second year of training support, but not guaranteed. These positions will typically be filled by two neurosurgical residents during their strictly protected research training and two PhD scientists. Trainees actively participate in selecting the mentor and laboratory. To become integrated with the greater BITG community, trainees are encouraged to engage in multiple opportunities, such as seminars, courses, and scientific retreats. Considering the growing understanding of the impact of nervous system injury on society, the BITG plays an important role in training future leaders in this area. In particular, the BITG provides a novel infrastructure involving a highly collaborative faculty and excellent facilities to train future clinical and basic research scientists in nervous system injury.
Please contact Amy Carthy to find out when the next appointment cycle begins.
2020 - 2021 Trainees
Abigail Bretzin, PhD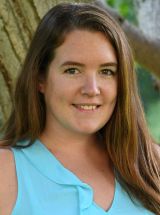 Project Title: Utilizing Electronic Health Records and the Penn Data Store to Investigate the Incidence, Characteristics, and Management of TBI in Adult Patients in the University of Pennsylvania Health System
This study is an investigation of TBI and healthcare utilization in adults across a large health system. I aim to investigate the incidence of TBI across the UPHS and determine the frequency and reasons for follow-up visits related to TBI while including key demographic factors that may influence the diagnosis, point-of-entry into the health system, and healthcare utilization following TBI. To date, I have secured IRB approval, submitted my Data Analytics Center Report Request. In addition, my collaborative mentor group has classified ICD-9 codes, to be cross-mapped with ICD-10, to categorize severity of TBI.
Tricia Roby, PhD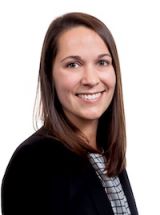 Project Title: Cerebrovascular function following concussion in a pediatric population
My research project aims to explore cerebrovascular function in the acute, post-acute, and post-recovery/chronic phases following concussion in pediatric patients. Additionally, we are exploring how sex and pubertal status affects cerebrovascular function across these same time points. To do this, we utilize transcranial Doppler to monitor changes in cerebral blood flow velocity in response to two physiological stressors: a breathing task and a visual task.
Nikki Tanneti, PhD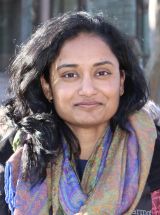 Project Title: Characterizing neurotropism of the coronaviruses MHV and SARS-CoV-2
The COVID-19 pandemic, caused by the emergence of the coronavirus SARS-CoV-2, is associated with a range of neurological symptoms in patients, suggesting that neuronal damage is a consequence of infection in some patients. To elucidate coronavirus induced neuronal damage, I will carry out infections with this novel coronavirus, SARS-CoV-2, and utilize the well-established murine coronavirus MHV mouse model, to characterize mechanisms of virus replication, transport to the brain, and induction of neuronal damage. This proposal will significantly impact our understanding of neurological disease associated with coronavirus infections, identify molecular mechanisms for drug targeting, and provide methods to assess therapeutics.