Welcome to Biomedical Research Core Facilities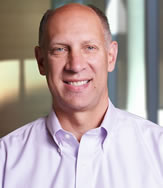 Welcome to the University of Pennsylvania Perelman School of Medicine Biomedical Research Core Facilities website. As the Associate Dean for Research Integration, I want to welcome you to our core facilities community and the wealth of services it provides to Penn's researchers, as well as those in neighboring scientific institutions.
The Perelman School of Medicine is committed to advancing the research and academic endeavors at Penn and neighboring scientific communities. Our 22 research cores offer a wide variety of services, ranging from molecular profiling to cell sorting to high resolution electron microscopy. Through these diverse resources, we provide access to state-of-the-art equipment and instrumentation, technical expertise and training and education all designed to support innovative, cutting-edge research. A complete listing of each core is found on the menu bar to the left.
I invite you to explore the exciting resources available. We look forward to collaborating with you in your scientific endeavors.
If you have any questions about our cores or would like additional information, please contact April Weakley (aweakley@pennmedicine.upenn.edu).
My best,
Lou Soslowsky