Leadership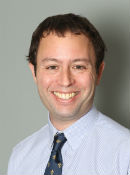 Mark Neuman, MD, MSc
Co-Director
Horatio C. Wood Associate Professor of Anesthesiology and Critical Care at the Perelman School of Medcine
Co-Director, Center for Perioperative Outcomes and Research and Transformation (CPORT)
Mark D. Neuman is a practicing anesthesiologist and health services researcher whose work focuses on understanding how the organization and delivery of surgical care in the U.S. affect the lives of older adults. To date, my research has focused primarily on the context of hip fracture, a common surgical condition among older US adults that carries potentially severe consequences for survival and recovery of independence. I am the principal investigator of the REGAIN Trial (Regional versus General Anesthesia for Promoting Independence after Hip Fracture), an international, 45-center, 1,600-patient pragmatic randomized controlled trial funded by the Patient Centered Outcomes Research Institute to compare survival and functional and cognitive outcomes among patients receiving spinal versus general anesthesia for hip fracture care. Other work has included research supported by an NIA-funded K08 career development award aimed at understanding how variations in care delivered in disparate settings—such as acute-care hospitals and skilled nursing facilities—each ultimately influence the end results of care for hip fracture patients.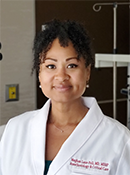 Meghan Lane Fall, MD, MSHP, FCCM
Co-Director
Associate Professor of Anesthesiology and Critical Care & Epidemiology at the Perelman School of Medicine
Co-Director, Center for Perioperative Outcomes and Research Transformation (CPORT)
Assistant Director, Center for Healthcare Improvement and Patient Safety, Department of Medicine
I am a critical care anesthesiologist and health services researcher whose scholarly focus is improving clinical outcomes for patients experiencing life-threatening illness. Within this broad area, I am particularly interested in improving healthcare provider communication at times of transition or handoff across sites of care. I employ implementation and dissemination research strategies to develop evidence about effective communication strategies that incorporate human factors principles and that support clinician workflow. As part of this area of scholarship, I am also interested in understanding how to facilitate transitions of care for patients surviving critical illness. To do this, I have begun to define patient-centered outcomes after severe traumatic injury and critical illness.

My extensive experience in the design and execution of health services and quality improvement research supports my research endeavors. I have advanced training in biostatistics and research methods, primary and secondary data collection, mixed methods research and implementation science research. I have expertise in the use of qualitative and mixed methods to study teamwork and communication between clinicians caring for these critically ill patients. Having merged my clinical and research expertise into a productive research agenda, I am uniquely equipped to investigate questions about health care provider communication and about patient-centered outcomes after critical illness.
© The Trustees of the University of Pennsylvania | Site best viewed in a supported browser. | Report Accessibility Issues and Get Help | Privacy Policy | Site Design: DART Web Team.