Training
Training in reproductive biology and women's health research is available for clinical researchers, pre-doctoral students, and postdoctoral fellows. Besides the research programs of each of the faculty, trainees participate in weekly journal clubs and work-in-progress meetings, a seminar series with visiting scientists, and annual research retreats of the Center for Research on Reproduction and Women's Health. Trainees are also encouraged to present their research in other local conferences, as well as national and international scientific meetings.
Clinical: Medical Student, Resident, and Fellowship Research Opportunities
The Department of Obstetrics and Gynecology has a longstanding commitment to education. Our residency and fellowship training programs have an excellent reputation for providing a wide range of clinical experiences as well as exposure to research methodology and training. We encourage residents and fellows to participate in clinical and basic research studies and to present papers at national meetings. We also participate in teaching medical students as part of the Penn medical school curriculum. The faculty is committed to training the next generation of academic generalists, sub-specialists and physician-scientists in obstetrics and gynecology. Our graduates are prepared to provide the highest quality care to women and to excel in translational research. For more information on faculty research projects and interests as well as datasets and biospecimens available for resident research projects click here.
Pre-doctoral Training
Individuals wishing to obtain advanced degrees should investigate the many graduate programs administered by the Biomedical Graduate Studies program. Each of the training faculty is a member of one or more interdepartmental graduate groups offering degrees in many biomedical fields.
Pre-doctoral candidates must meet the requirements for admission to one of the graduate groups administered by the Biomedical Graduate Studies program of the University of Pennsylvania. Applicants must also apply and be accepted for graduate study through the Biomedical Graduate Studies program:
Admissions Coordinator
Biomedical Graduate Studies
421 Curie Boulevard
160 Biomedical Research Building II/III
Philadelphia, PA 19104-6064
Telephone: (215)-898-1030
www.med.upenn.edu/bgs
Postdoctoral Training
Postdoctoral applicants must hold a doctoral degree (Ph.D., M.D., or V.M.D.). Admission to the program will be decided by the faculty. Past academic achievements, letters of recommendation, aptitude for research, and statements of interests are important aspects of the decision process.
Inquiries regarding admission to the postdoctoral program should be addressed to specific faculty members. For a listing, please click the link on the FACULTY tab. Admission to the program is based upon the applicant's qualifications, availability of support, and the identification of an appropriate mentor.
Financial Support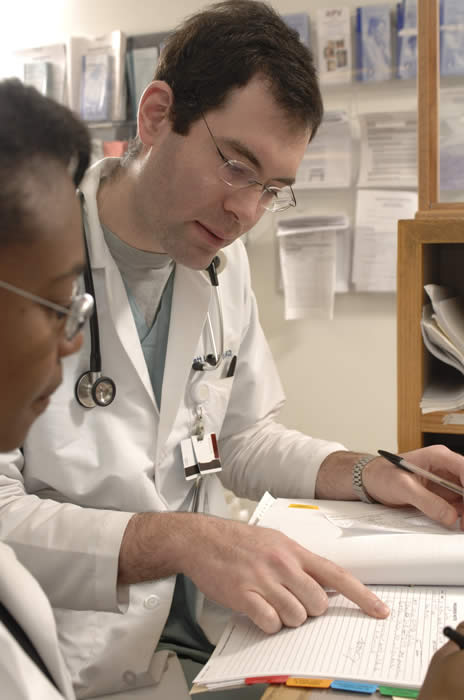 Funding for training in the program is available from a variety of public and private sources. The CRRWH currently has a grant to support the Penn Women's Reproductive Health Research (WRHR) Career Development Center that trains and mentors obstetrician-gynecologists (5K12HD001265). Several private foundations provide support to the CRRWH for the training of foreign and U.S. scientists. In fact, many of the program's trainees have been successful in obtaining their own fellowship funding from various organizations. In addition, research grants to individual faculty members may provide funding for the training of predoctoral and postdoctoral scientists.