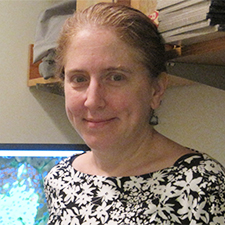 Doris A. Stoffers, M.D., Ph.D. is a Professor of Medicine and Director of the Penn Diabetes Research Center Islet Cell Biology Core. She has extensive experience in the functional and morphological phenotyping of pancreatic islets. Working together with the Co-Director Franz Matschinsky, she oversees the strategic direction of the ICBC and is responsible for all aspects of governance.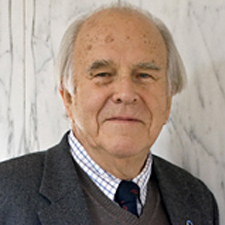 Franz Matschinsky, M.D. is a Professor of Biochemistry and Biophysics. He founded the Penn Diabetes Research Center in 1978 and served as its Director until 1998. He is also the founder of the Islet Cell Biology Core and continues to serve as Co-Director with Dr. Stoffers. He has a 60 year career in Biomedical Research and is most well known for formulating the glucokinase glucose sensor concept that is now widely accepted to explain fundamental physiological and pathological processes underlying glucose homeostasis. Dr. Matschinsky works with Dr. Stoffers to oversee the strategic direction and governance of the ICBC.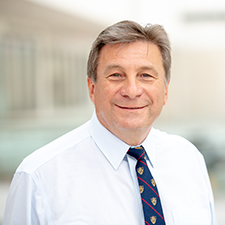 Nicolai Doliba, Ph.D., D.sc. is a Research Associate Professor in the Department of Biochemistry and Biophysics and Technical Director of the Islet Cell Biology Core of the Penn Diabetes Research Center. He has seventeen years of experience with islet perifusion, a range of respirometry techniques and calcium imaging. He has a wealth of experience characterizing the function of human islets from normal and T2D donors obtained from Dr. Naji's Islet Resource Center at the University of Pennsylvania, evidenced by numerous collaborative publications. His personal research has focused on the role of bioenergetics, ion transport and metabolic coupling factors in nutrient and hormone (GLP-1, acetylcholine)-stimulated insulin release in healthy and diabetic islets. Dr. Doliba's expertise is critical to the proposed project. He conducts all perifusion, respirometry and calcium imaging experiments and performs all data analysis with support from Research Specialist Qin Wei.

Andrea Rozo, Ph.D. is a Resource Technologist and Assistant Technical Director of the Islet Cell Biology Core of the Penn Diabetes Research Center. She is responsible for the general management of the Core and handles billing. She has many years of experience in procedures such as mouse islet isolation, primary tissue and in vitro cell line culturing, islet cell dispersion, and metabolic and secretory functional testing. She is primarily responsible for the maintenance and operation of the Zeiss ObserverZ.1 imaging system used for measuring free Ca2+ fluorescence and for oxygen consumption measured by quenching phosphorescence. Additionally, with many years of immunostaining experience, she is responsible for PostHoc cell type identification following Ca2+ flux.

Toshinori Hoshi, PhD. is a Professor of Physiology and the newest member of the ICBC. He is an electrophysiologist with experience in microelectrode intracellular, extracellular, patch clamp, Ca2+ and optical Vm measurements. He has investigated a range of cell types, including vertebrate and invertebrate neurons and muscle cells, brain slices, synaptosomes, secretory cells (chromaffin cells, GH3/4 cells, PC12 cells) and iPS-derived cardiac cells.

Qin Wei, BS. is a Research Specialist for the Penn DRC Islet Cell Biology Core. She has 15 years experience in in procedures of rat and mouse islet isolation, tissue culture, islet cell dispersion and metabolic and secretory functional testing. She supports Dr. Doliba in the execution of islet perifusion and respirometry experiments. Wei masters all procedures associated with islet cell isolation, culture and functional testing.