People
Faculty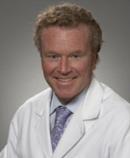 Donald O'Rourke
John Templeton, Jr. M.D Professor
donald.orourke@uphs.upenn.edu
Dr. Donald O'Rourke is the John Templeton, Jr. M.D. Professor in the Department of Neurosurgery at the University of Pennsylvania. He graduated from Harvard University (Magna Cum Laude) with an A.B. in Biochemistry and Molecular Biology in 1983, followed by medical school at the University of Pennsylvania. Dr. O'Rourke's residency in Neurosurgery was completed at the University of Pennsylvania, where he is now faculty. Dr. O'Rourke also serves as the Director of the Human Brain Tumor Tissue Bank, having established it in 2001.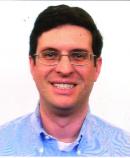 Zev Binder
Instructor
binderz@pennmedicine.upenn.edu
Dr. Binder is an Instructor, working with Dr. O'Rourke since 2015. He received a B.S. degree in Biochemistry from the University of California at Davis, an M.D. from Pennsylvania State University, and a Ph.D. in Chemical and Biomolecular Engineering from Johns Hopkins University. Dr. Binder's research focuses on translational GBM research with an emphasis on immuno-oncology. He also works on GBM model development, characterization, and incorporation into the ongoing research. In his spare time, Dr. Binder enjoys playing with his two young daughters and making anything involving chocolate.
Staff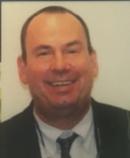 Jeff Guistwhite
GBM TCE Project Manager
Jeff Guistwhite is the first Project Manager for the GBM TCE Project, starting January 2, 2019. He is also responsible for budget oversight of all funding sources under Dr. O'Rourke. Jeff has worked in the power and gas business for the past 32 years and is experiencing a welcome change in career paths. Jeff has an MBA from Drexel University and a BS in Mechanical Engineering from Pennsylvania State University. Jeff is an avide sports fan and enjoys most anything outdoors, including the beach. Jeff lives in Chester Springs, PA and has 2 sons (the older one is a pilot and the younger one is a student at Georgia Tech).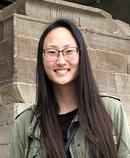 Jiasi "Vicky" Zhang
Research Specialist
Vicky Zhang just graduated with a BA from Penn, majoring in Biological Basis of Behavior and minoring in Healthcare Management and Chemistry. She hopes to attend medical school and work in a speciality related to neuro-oncology. She is also very interested in research related to the brain, and has previously done research on frontotemporal dementia and in related fields. In the O'Rourke Lab, she hopes to get experience doing research in the field of neuro-oncology. Vicky also volunteers at the HMS School for Children with Cerebral Palsy. In her free time, she likes to cook, play piano, sew, and listen to true-crime podcasts.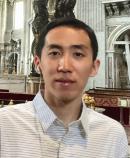 Logan Zhang
Research Specialist
Logan (B.S. Elizabethtown College) has worked in the O'Rourke Lab since 2015. He is a member of the Neurosurgery Tumor Tissue Bank (NTTB), and is responsible for primary brain tumor tissue processing and banking. He also works with Dr. Binder and Dr. O'Rourke on EGFR-focused projects. In his free time, Logan enjoys cooking and reading.
Post-Doctoral Researcher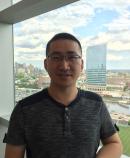 Yibo Yin
Post-doctoral researcher
Dr. Yin is a Postdoc Fellow in Dr. O'Rourke's Lab, skilled in molecular biology and immuno-oncology. He is interested in developing improved chimeric antigen receptors (CARs)-T cells for adoptive immunotherapy of malignant gliomas.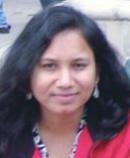 Radhika Thokala
Post-doctoral researcher
Radhika Thokala is a post doctoral fellow in Dr. O'Rourke's lab since August 2017. She received her PhD in Immunology from the laboratory of Laurence J.N. Cooper, M.D., Ph.D. in the Division of Pediatrics at The University of Texas M.D. Anderson Cancer Center. Her interests and long term goal is to develop more effective immune based treatments with focus on Genetic modification of T cells through Chimeric Antigen Receptors (CARs) for treating patients with Glioblastoma Multiforme (GBM).
Gradute Students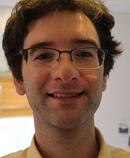 Joe Durgin
Masters of Translational Research
Joe Durgin is a medical student at Penn, in the O'Rourke lab starting in 2019. He is pursuing the combined MD-MTR degree. He graduated from Bowdoin College with a focus in mathematics and healthcare economics. He has worked in the Center for Cellular Immunotherapies at Penn for two years, with an interest in overcoming immunosuppressive mechanisms in glioblastoma. In his free time he likes photography and enjoying the outdoors.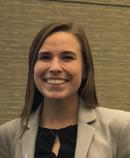 Angela Malinovitch
Independent Study
I am a junior at the University of Pennsylvania, majoring in Biological Basis of Behavior and minoring in French, Health Care Management, and Chemistry. I plan to attend medical school after graduation to become a surgeon. Aside from work that I'll be doing with the O'Rourke/Binder lab, I also work as an organic chemistry tutor and a Penn bartender. In my free time, I run half (and hopefully full soon!) marathons and am in the process of climbing all 46 of the High Peaks in the Adirondack park.
Cooperative Education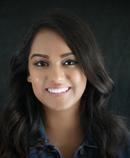 Nazaf Showkat
Drexel CO-Op
Nazaf Showkat is a junior at Drexel University, where she is studying Biological Sciences with a minor in Bioinformatics. She is interested in a career in medicine, specifically in the field of neurology. However, she also hopes to attend graduate school to research cancer biology. Nazaf is the Community Outreach Chair for Drexel American Medical Women's Association as well as a Community Ambassador for the Drexel Community Wellness HUB. In her free time, she enjoys fulfilling her North-Indian Hindustani Classical Music degree and dancing.
Prior lab members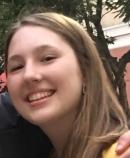 Julia Oleksak
Drexel Co-op Undergraduate Student
Julia Oleksak is a rising senior at Drexel University, studying biology. She hopes to attend graduate school to research cancer biology. Julia is also a hospice volunteer; she spends time with Alzheimer's patients and their family members. When not in the lab, she enjoys biking and reading.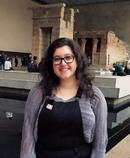 Leila Haddad
Drexel Co-op
Leila Haddad is a junior at Drexel University, where she is studying Biological Sciences with a minor in Art History. She hopes to attend medical school, where she could pursue her interest in reconstructive surgery and gender reassignment. When she's not studying for her next exam, she can be found spending time with friends or at one of her favorite art museums. Her hobbies include singing, playing piano, and trying out new restaurants.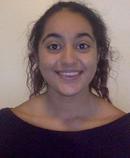 Devneet Kainth
Drexel Co-op Undergraduate
Devneet is a Biological Sciences major at Drexel University, with a minor in Public Health. She is interested in a career in medicine after graduation, however she also hopes to take part in international philanthropic work and research associated with these fields. She volunteers with several international and local organizations that work to promote sustainable development and fight for health rights internationally and locally. She enjoys working in the tumor tissue bank and learning about research occurring within the field of medicine. In her free time, she enjoys hanging out and catching up with friends while watching movies, eating food or just relaxing.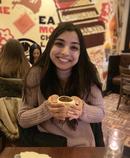 Meghana Singh
Independent Study
Meghana Singh is a junior at the University of Pennsylvania, studying biology with a concentration in neuroscience. She hopes to one day attend medical school and get closer to her dreams of becoming a world-class neurosurgeon (Did I mention that she is also quite ambitious?). When not in the lab, you can find her volunteering at HUP or studying for her many exams in Van Pelt Library. Her hobbies include reading murder mysteries, napping, and eating good food.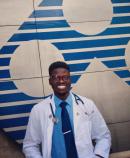 Fortunay Diatta
Guggenheim Summer Research Fellow
Hello! My name is Fortunay and am a first-year at Perelman. I am originally from Dakar, Senegal and moved to the US for College. I went to Penn State University (We Are!) where I graduated with a BS in Science and a BA in Philosophy. Before Med School, I did some Neurology research on Parkinson's Disease and Frontotemporal Dementia. This year, I have been involved with the United Community Clinic and the Medical Student Government as one of the GAPSA representatives for the Medical School. My research interests lie somewhere at the intersection of Immunity engineering and Neuro-Oncology and my hobbies include long naps, soccer and reading Russian literature.