Welcome to the PennPORT Program!
Penn - Postdoctoral Opportunities in Research and Teaching (PennPORT), an NIH sponsored, Institutional Research and Academic Career Development Award (IRACDA) postdoctoral fellowship, supported by the NIH division of NIGMS awarded August 2007.
The NIH sponsored PennPORT program combines a traditional mentored postdoctoral research experience at the University of Pennsylvania with a mentored teaching experience at a partnering institution. The Program is designed to provide an opportunity for postdoctoral appointees to develop their teaching skills. An integral part of the program is formal instruction in pedagogical methods from the University of Pennsylvania Center for Teaching and Learning. Postdocs will also be able to take advantage of the many research and career success skills training programs provided by Biomedical Postdoctoral Programs (BPP).
The partnering institutions are Delaware County Community College, Lincoln University and Rutgers University Camden Campus. All institutions are minority serving institutions in the Philadelphia locality. The PennPORT program is intended to enhance research-oriented teaching at partner institutions, foster collaboration in research and teaching between the faculty at the University of Pennsylvania and that of partner minority-serving institutions, and encourage undergraduates to enter a career in biomedical research. Since we wish to provide role models for the undergraduates at our partner institutions, candidates from underrepresented groups are encouraged to apply.
Eligible postdocs must provide proof of a doctoral degree and must be U.S. Citizens or Permanent Residents. We provide health benefits, stipend, support for research and teaching supplies, course development, and travel to attend two professional meetings, one being the IRACDA annual conference. The tenure for each fellowship is three years.

To learn more, see the PennPORT alumni highlights in Science Magazine! Teaching Postdocs to Be Professors - Science Careers - Biotech, Pharmaceutical, Faculty, Postdoc jobs on Science Careers
Fellow Spotlight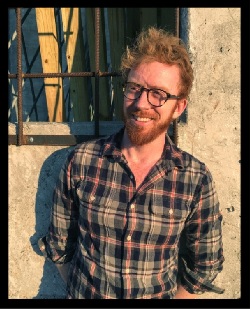 PennPORT Alumni, Nathan T. Fried, PhD says, "When I started with PennPORT, I had no idea how much of an influence it would have on my career. Previously, I had thought there were only two directions in academia: teaching or research. But PennPORT showed me how you could create a fulfilling and successful academic career that combines BOTH paths. They also gave me the tools to actually succeed in doing it. Now, I'm an Assistant Professor in the Department of Biology at Rutgers Camden where I'm continuing my research on the molecular mechanisms behind chronic pain while also co-developing a newly launched MARC-U-STAR program. Since Rutgers Camden is a partner school for PennPORT, I envision the opportunity of bridging the two programs where MARC undergraduate fellows are mentored by PennPORT postdoctoral fellows. Since I'm from a low-income background in South Jersey, this has been an incredibly fulfilling experience taking students from underrepresented backgrounds and helping them make that journey through a scientific career. Interestingly, all of my research is conducted with undergraduates. I have developed ways to take my research questions in chronic pain and convert them into Bite-Sized-Authentic-Research-Experiences so that I can stay productive while providing hands-on experiences for students to develop as scientists and publish. Integrating this experiential learning into the undergraduate curriculum is essential for Biology students to actually develop the skills necessary to be competitive post graduation.
© The Trustees of the University of Pennsylvania | Site best viewed in a supported browser. | Report Accessibility Issues and Get Help | Site Design: PMACS Web Team.