Welcome to the PennPORT Program!
Penn - Postdoctoral Opportunities in Research and Teaching (PennPORT), an NIH sponsored, Institutional Research and Academic Career Development Award (IRACDA) postdoctoral fellowship, supported by the NIH division of NIGMS awarded August 2007.
The NIH sponsored PennPORT program combines a traditional mentored postdoctoral research experience at the University of Pennsylvania with a mentored teaching experience at a partnering institution. The Program is designed to provide an opportunity for postdoctoral appointees to develop their teaching skills. An integral part of the program is formal instruction in pedagogical methods from the Graduate School of Education at the University of Pennsylvania. Postdocs will also be able to take advantage of the many research and career success skills training programs provided by Biomedical Postdoctoral Programs (BPP).
The partnering institutions are Delaware County Community College, Lincoln University and Rutgers University Camden Campus. All institutions are minority serving institutions in the Philadelphia locality. The PennPORT program is intended to enhance research-oriented teaching at partner institutions, foster collaboration in research and teaching between the faculty at the University of Pennsylvania and that of partner minority-serving institutions, and encourage undergraduates to enter a career in biomedical research. Since we wish to provide role models for the undergraduates at our partner institutions, candidates from underrepresented groups are encouraged to apply.
Eligible postdocs must provide proof of a doctoral degree and must be U.S. Citizens or Permanent Residents. We provide health benefits, stipend, support for research and teaching supplies, course development, and travel to attend two professional meetings, one being the IRACDA annual conference. The tenure for each fellowship is three years.

To learn more, see the PennPORT alumni highlights in Science Magazine! Teaching Postdocs to Be Professors - Science Careers - Biotech, Pharmaceutical, Faculty, Postdoc jobs on Science Careers
Fellow Spotlight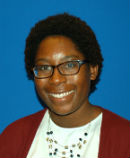 PennPORT Fellow, Shivon Robinson, PhD says, "I was selected to present my research on a panel of pre-clinical and clinical scientists at a press conference focused on Opiods at the 2017 Society for Neuroscience meeting. Currently, I am engaged in work examining potential genetic mechanisms underlying immediate and long-term outcomes of neonatal opiod exposure. Recent years have witnessed an alarming growth in opiod abuse in the United States. In parallel with these trends, opiod use and addiction among pregnant women has also increased nearly fivefold in the past decade."
"The Opiods's press conference provided a great opportunity for reporters to engage with scientists approaching the opiod crisis from different perspectives. I believe that these type of interdisciplinary conversations will help to move the field forward. Moreover, I hope that maintaining an open line of communication between scientists and the general public will help to increase awareness and public support of these important issues."
Dr. Robinson will be joining the Psychology Department at Williams College after completing her postdoc, and plans to engage undergraduate students in this line of research as a faculty member.
© The Trustees of the University of Pennsylvania | Site best viewed in a supported browser. | Report Accessibility Issues and Get Help | Site Design: PMACS Web Team.