Dr. Raizen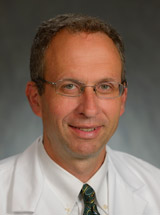 Dr. David Raizen is a physician-scientist trained in Neurology and Sleep Medicine. He is an Associate Professor of Neurology, Medicine, and Genetics at the Perelman School of Medicine at the University of Pennsylvania.
Originally from Duncan, Oklahoma, David received his undergraduate degree in Biochemistry at the University of Texas at Austin, where he was a research student in the cellular immunology lab of Dr. Martha Zuniga. David received MD and PhD degrees from the University of Texas Southwestern Medical School in Dallas, and did his thesis work in neuroscience under the mentorship of Dr. Leon Avery. He then completed an internal medicine internship, a neurology residency, and a sleep medicine fellowship all at the Hospital of the University of Pennsylvania. He performed his post-doctoral research under the joint guidance of Dr. Allan Pack in the Department of Medicine and Dr. Meera Sundaram in the Department of Genetics.
Dr. Raizen uses the animal model Caenorhabditis elegans to study mechanisms of sleep and wakefulness. His research aims to illuminate one of the greatest mysteries of nature: why do we (and other animals) sleep?
Dr. Raizen evaluates and treats patients with sleep disorders at the Penn Sleep Center