Current Members
Faculty
Amita Sehgal, Ph.D.
John Herr Musser Professor of Neuroscience
Julie Williams, Ph.D.
Research Assistant Professor
Administration
Jennifer Hunter
Administrative Coordinator
nhunter@pennmedicine.upenn.edu
(215) 898-2799
Scientific
Artiushin, Greg
Pre-Doctoral Trainee
Barber, Annika
Post-Doctoral Fellow
Annika received her PhD in cell biology from Thomas Jefferson University in 2013 where she used patch clamp electrophysiology to investigate ion channel-drug interactions. Annika wanted to use her talent for electrophysiology in the context of circuits and behavior, and joined the Sehgal lab to investigate the physiology of clock output neurons in the pars intercerebralis (PI), which serves as a protohypothalamic region in flies. While we know a lot about the function of the molecular clock in the brain, how clock information is transmitted to other systems remains poorly understood. Annika is interested in understanding how information is communicated from the clock to downstream target neurons and tissues to affect behavior and physiology. In particular, she currently is examining the role of the PI in rhythmic feeding behavior and metabolic control.
Bedont, Joseph
Post-Doctoral Fellow
Perturbations of sleep and circadian rhythms occur early in many neurodegenerative disorders, and have been linked to their incidence. Joe's research focuses on probing the molecular mechanisms underlying this link, and assessing whether these pathways are sufficient to induce hallmarks of neurodegenerative pathology in aging flies.
Chen, Dechun
Lab Manager
Choi, Juliana
Undergraduate Student
Juliana grew up in Hong Kong, and went to high school in the United Kingdom. She is an aspiring biochemistry major in the College, who is currently working with Cynthia Hsu using the 2 photon microscope to image different regions of the fly brain as it sleeps.
Chouhan, Nitin
Post-Doctoral Fellow
Nitin has always been fascinated by the ability of an organism to modify its behavior through experience. Understanding neurogenetic underpinnings of such behavioral modulations served as a motivation for his previous research. His research work focuses on comprehending the link between sleep and memory formation using Drosophila as a model system. Fruit flies, like many other organisms, demonstrates the daily sleep-like behavior. Nitin is interested in how sleep in flies affects memory acquisition and how can it facilitate memory consolidation. To answer these questions, he uses various learning and memory paradigms like olfactory conditioning and courtship suppression. Nitin wants to characterize molecular mechanisms and the relevant neuronal circuits that promote various effects of sleep on learning and memory in flies.
Fong, Shiyi
Undergraduate Student
Fong hails from sunny Singapore, and is currently pursuing majors in Biochemistry and Biology in the College at the University of Pennsylvania. Her main academic interests lie in genetics and organic chemistry, and she has deep appreciation for the highly specific and complex interactions between molecules that ultimately govern life. To this end, she is excited to be assisting Annika in answering questions on the molecular basis of behavior.
Haynes, Paula
Post-Doctoral Fellow
Paula completed her PhD in the lab of Leslie Griffith at Brandeis University working on interactions between Drosophila sleep and memory circuitry. Her work in the Griffith lab showed that the memory-consolidation promoting DPM neurons were inhibitory and promote sleep. In the Sehgal lab, Paula is working to determine metabolic changes that occur in Drosophila and mouse brain neurons and glia following sleep vs. wake and how these changes impact both sleep need and memory.
Hsu, Cynthia
Post-Doctoral Fellow
Cynthia's primary interest is in how what an animal experiences while it is awake changes its sleep drive; for the moment, she is focused primarily on changes in sensory inputs. Previously, Cynthia has done doctoral research at Duke University with Dr. Vikas Bhandawat, studying how different descending neurons effect leg kinematics.
Jacobs, Jack
Pre-Doctoral Trainee
Jack was born and raised in Edmonds, Washington and received his Bachelors of Science from Chapman University in Orange, California. While at Chapman, Jack worked in the lab of Dr. Christopher Kim where he studied the effects of fine-grained, arsenic-bearing particulate matter on alveolar macrophage gene expression. Jack then moved to Philadelphia to pursue a doctorate in pharmacology and joined Amita's lab in 2016. The goal of his project is to discover the mechanism by which cannabinoids affect sleep and seizures. Outside of lab, Jack enjoys listening to history podcasts, eating ramen, and taking road trips.
Kolesnik, Anna
Research Technician
Anna received her Bachelors Degree in Neuroscience and Psychology at Temple University where she was inspired to learn more about how the brain functions to direct how humans behave. While at Temple, Anna was an Undergraduate Research Assistant in Dr. Mathieu Wimmer's Lab studying the neural mechanisms underlying drug addiction as well as how future progeny are affected by paternal use of drugs. Post-graduation, Anna joined Amita's Lab in May 2017 in hopes of learning more about circadian rhythms and the homeostatic changes that occur with disrupted sleep. She continues to work on projects focusing on sleep deprivation and sleep rebound in Drosophila to help uncover genes that may promote resiliency to sleep loss. In her free time, Anna enjoys playing the violin, reading, and making art.
Kumar, Sampath
Undergraduate Student
Sampath hails from Tallahassee, Florida, and is majoring in Biological Basis of Behavior in the College. He is fascinated with the brain and its molecular complexity. Sampath is currently working with Shirley Zhang on a project involving rhythms of the blood brain barrier.
Lee, Yool
Research Associate
In modern society, circadian rhythm misalignments such as sleep deprivation, jet lag, shift work are thought to increase susceptibility to metabolic and neurodegenerative disorders such as cancer and Alzheimer's disease, posing a significant threat to health worldwide. Yool's study focuses on how circadian disruption, like chronic jet leg, impacts cellular and metabolic physiology. To this end, his current research is aimed at developing cellular and animal models to investigate molecular mechanism that connect circadian clockwork with other cellular and metabolic pathways.
Li, Yongjun
Pre-Doctoral Trainee
Yongjun was born in Shanxi, China. Before he came to Penn, he received both his B.S. and M.S. in China. Yongjun's particular research interests are longevity, sleep and lipid metabolism. His current project aims to uncover how lysosome functions in circadian rhythm and sleep.
Luu, Kiet
Technician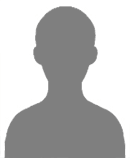 Park, Christine
Pre-Doctoral Trainee
Prada, Adriana
Research Specialist
Adriana is a graduate of the University of Chicago where she received her bachelor's degree in the Biological Sciences with a specialization in Neuroscience. As an undergraduate student, she worked in the Brain Lipids Lab of Dr. Glyn Dawson to understand the role of the sphingolipid metabolic pathway in Batten disease. Following graduation, she accepted an ORISE Research Fellowship at the U.S. Food and Drug Administration giving her the opportunity to study the Zika virus with Dr. Pei Zhang. Combining her interests in both Neuroscience and Immunology, she is working with Dr. Julie Williams to understand the mechanisms by which cellular stress influences sleep.
Schwarz, Jessica
Pre-Doctoral Trainee
Jessica grew up in Rochester, NY, and received her Bachelor of Arts from the University of Pennsylvania where she majored in Biological Basis of Behavior and minored in Theater Arts. As an undergraduate, she conducted sleep research in the labs of Dr. David Raizen and Dr. Ted Abel. In the Fall of 2017, Jessica started graduate school at Penn to pursue her PhD in Neuroscience, and joined the Sehgal lab in the Spring of 2018. Her current work looks at the effect of aging on sleep and circadian regulated processes.
Shakhmantsir, Iryna
Pre-Doctoral Trainee
Iryna studys mechanisms that set the pace of the Drosophila circadian clock. The goal of her research is to uncover novel molecular components that regulate PERIOD (PER) stability and its nuclear entry, and to investigate how post-translational modifications of PER regulate the overall periodicity of circadian rhythms.
Stein, Carly
Research Specialist
Carly earned her Bachelor's Degree in Biochemistry from Rowan University. During her time there, she worked in a pharmaceutical research lab under the direction of Dr. Gustavo Moura-Letts. Upon graduating, Carly was inspired to gain more research experience in the field of molecular biology. She joined the Sehgal lab in May 2016, interested to learn how to utilize the vast genetic toolbox of Drosophila melanogaster to study sleep and circadian rhythms. Carly continues to work on a variety of projects, focusing on metabolic changes that occur in the brain across the sleep-wake cycle.
Toda, Hirofumi
Post-Doctoral Fellow
Hiro was born and grew up in Tokyo. During undergrad studies at University of Tsukuba, he was fascinated with molecular genetics. During his Master/PhD program, he studied molecular mechanisms that regulate synaptic vesicle transport in fruit flies. He then moved to Vienna to join Barry Dickson's group as a post-doc, where he studied neural circuits that control fly courtship behavior. Hiro joined Amita Sehgal's lab in 2013. He is interested in understanding the mechanisms of how sleep is induced.
Yue, Zhifeng
Technician
Zhang, Shirley
Post-Doctoral Fellow
Shirley has her bachelor's degree from NYU and her doctorate from the University of Pennsylvania. Her doctoral research was in developmental immunology. Her primary interest in her postdoctoral work is in understanding how peripheral rhythms can influence the brain. Her primary work centers on the rhythms of the blood-brain barrier.