Ph.D. Students
Ph.D. Students
Nicholas A. Cerda B.S.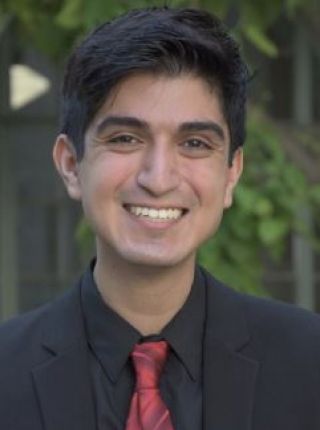 He/Him/His
Nicholas Cerda earned his B.S. in Biology at the University of Texas at Austin in 2021. While enrolled at the University of Texas, Nicholas was a member of the Croyle lab, where he completed his honors thesis. After entering Penn, Nicholas' passion for vaccines and formulation science led him to be co-mentored by Drs. Drew Weissman and Hamideh Parhiz. His thesis work focuses on the area of lipid nanoparticles and their interactions with the immune system. He is also involved in several other projects such as lipid nanoparticle targeting. While not working in the lab, Nicholas also works on developing leadership skills through serving as an officer for the biomedical graduate student association board. Following his doctoral studies, Nicholas plans to pursue a postdoctoral position at the Vaccine Research Center in Gaithersburg.
Matthew Pine, B.S.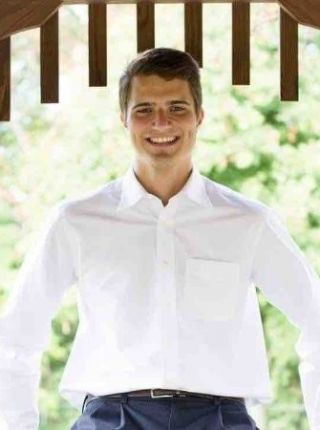 Ph.D. Candidate - Gene Therapy and Vaccines Graduate Group, Cell and Molecular Biology Program

Matthew Pine received his B.S. in 2018 from Franciscan University of Steubenville, where he double majored in Biology and Theology. For his doctoral studies, Matthew is co-mentored by Drs. Drew Weissman and Norbert Pardi. His thesis work focuses on developing a universal, prophylactic vaccine for Lyme disease utilizing the mRNA-LNP platform. Matthew is also involved in vaccine projects for SARS-CoV2 and universal influenza as well as studying immune responses to lipid nanoparticles. He joined the Weissman lab to pursue his passion for vaccine development that was fostered through his internship experiences with Merck and Co.
As a member of the Weissman lab, Matthew will seek to continue to gain experience in vaccine development and grow as a leader through teaching assistantships and mentorship to other students. After obtaining his Ph.D., his goal is to return to industry to begin a postdoctoral research program, which could lead to a senior scientist position and subsequent movement up the research ladder. Matthew is also taking Healthcare Management classes through the Wharton School in order to work toward an eventual M.B.A., which will help him gain the tools necessary to pursue his ultimate goal of starting a biotechnology company.
Erin K. Reagan, B.S.
Ph.D. Student - Gene Therapy and Vaccines Graduate Group, Cell and Molecular Biology Program

she/her/hers
Miss Reagan completed her undergraduate studies at Hofstra University in New York in 2015, receiving a Bachelor of Science degree in Physics and Biochemistry with a minor in Mathematics. While at Hofstra, Erin conducted research under the supervision of Dr. Scott Lefurgy, Ph.D. Her thesis work involved probing the mechanism of antibiotic-resistant mutations in FOX-4 cephamycinase and the functional differences between variants of octopine dehydrogenase found in Argopecten irradians.
Upon beginning her studies at Penn, Erin's strong interest in the development of vaccines and therapeutics led her to the Weissman Lab, as well as to the lab of Dr. Katharine Bar, who co-mentors her along with Dr. Weissman. In the Weissman Lab, Erin's main focus is the development of mRNA vaccines for protection against infectious diseases. She currently leads the project on developing a prophylactic vaccine for Hepatitis C Virus.