E. John Wherry, PhD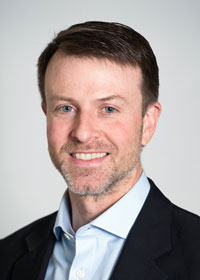 Chair, Department of Systems Pharmacology
and Translational Therapeutics
Richard and Barbara Schiffrin President's
Distinguished Professor of Microbiology
Director, Institute for Immunology
University of Pennsylvania
354 BRB II/III
421 Curie Boulevard
Philadelphia, PA 19104-6160
Email Address
Executive Assistant: Samantha Halter
Lab in the News
---
E. John Wherry, PhD, director of the Institute for Immunology, is quoted on a study exploring the creation of comprehensive "immune atlases" of cancers. He notes that the challenge is to translate this information into targeted therapies.
---
John Wherry, PhD, a professor of Microbiology, comments on the success of immune checkpoint inhibitors in oncology, "Through intelligence or just luck, we managed to stumble on the two most fundamental of these inhibitory receptors early on. There are clearly secondary pathways that play a fundamental role. And then there may be tertiary pathways that are context-specific or cell-type-specific."
---
E. John Wherry, PhD, director of the Institute for Immunology and a professor of Microbiology, published in Science. Reinvigorating exhausted T cells in mice using a PD-L1 blockade caused few T memory cells to develop.
News Release • Cancer Research UK • AJMC.com
---
A team led by researchers from the Perelman School of Medicine at the University of Pennsylvania has found a way to identify the small population of cTfh present in the blood after an annual flu vaccine to monitor their contribution to antibody strength. They published their findings in Science Immunology this week. The studies, led by Ramin Herati, MD, an instructor of Infectious Disease, used high dimensional immune-cell profiling and specific genomic tests to identify and track these rare cells over time.