Home
Penn's Medical Physics Residency Program is accredited by the Commission on Accreditation of Medical Physics Educational Programs (CAMPEP), and is specially designed for graduate-level individuals who wish to pursue a career as an independent radiation oncology physicist. We have both a two-year and a three-year track for our program that are comprised of both classroom work and clinical experience.
One of the greatest draws of Penn's Medical Physics Residency Program is our technology, of course. But what you'll quickly discover when you join our program is that technology is only one part of a much greater experience.
As home to one of the largest and most established proton therapy centers in the world, we are a leader in the use and study of this advanced treatment. Working alongside our dosimetrists, physicists, and clinicians, you will gain a firsthand understanding of the latest treatment and quality assurance protocols. Our robust research enterprise also affords you the opportunity to collaborate with peers both locally and globally to advance the understanding for this and the other cutting-edge treatment technologies for conventional radiation therapy offered throughout our health system.
The singular goal of our Medical Physics Residency Program is to prepare you for a successful career within the field. For our faculty and administration, this means empowering you with a sound clinical foundation that serves as a launching point for future professional pursuits. Part of this experience comes through treatment planning for Penn's large and clinically diverse case mix. Penn's Radiation Oncology Network treats more than 650 patients a day across all its locations, making it one of the busiest programs in the nation. Working with our clinical team, you will also apply your knowledge to help in the treatment of complex and emergency adult and pediatric cases. This is a level of experience that isn't offered by many other programs.
When you join the Penn community, you become part of a vast alumni network that opens doors to opportunities with leading conventional radiation and proton therapy programs throughout the country and beyond. This network, and the collective experiences of our program, have helped our residents secure placements with some of the top academic medical centers in the U.S. Additionally, more than half of our residents have gone on to work with established or emerging proton therapy programs.
If you are a graduate-level student with an excellent academic record and a demonstrated interest in a career in medical physics, we invite you to apply to Penn's Medical Physics Residency Program.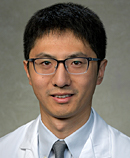 Taoran Li, PhD - Director, Penn Medical Physics Residency Program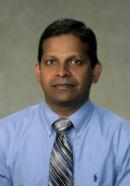 Shibu Anamalayil, MS - Associate Director, Penn Medical Physics Residency Program
© The Trustees of the University of Pennsylvania | Site best viewed in a supported browser. | Report Accessibility Issues and Get Help | Privacy Policy | Site Design: DART Web Team.