Home
WELCOME
The Morrisey Lab is comprised of a group of researchers dedicated to investigating cell fate decisions that occur in the lung during development, tissue homeostasis, and regeneration. We utilize cutting edge technologies including sing cell -omics, novel transgenic mouse models, advanced imaging techniques, and custom bioinformatics platforms to expand our understanding of how the respiratory system responds to acute and chronic disease and injury.
Our lab is composed of a highly collaborative team of graduate students, postdocs, physician-scientists, technicians, staff scientists, and a bioinformatics team. Former Morrisey lab trainees are emerging as the next generation of leaders in pulmonary research and medicine. We invite you to view our webpage and learn more about us, also follow @MorriseyLab on Twitter.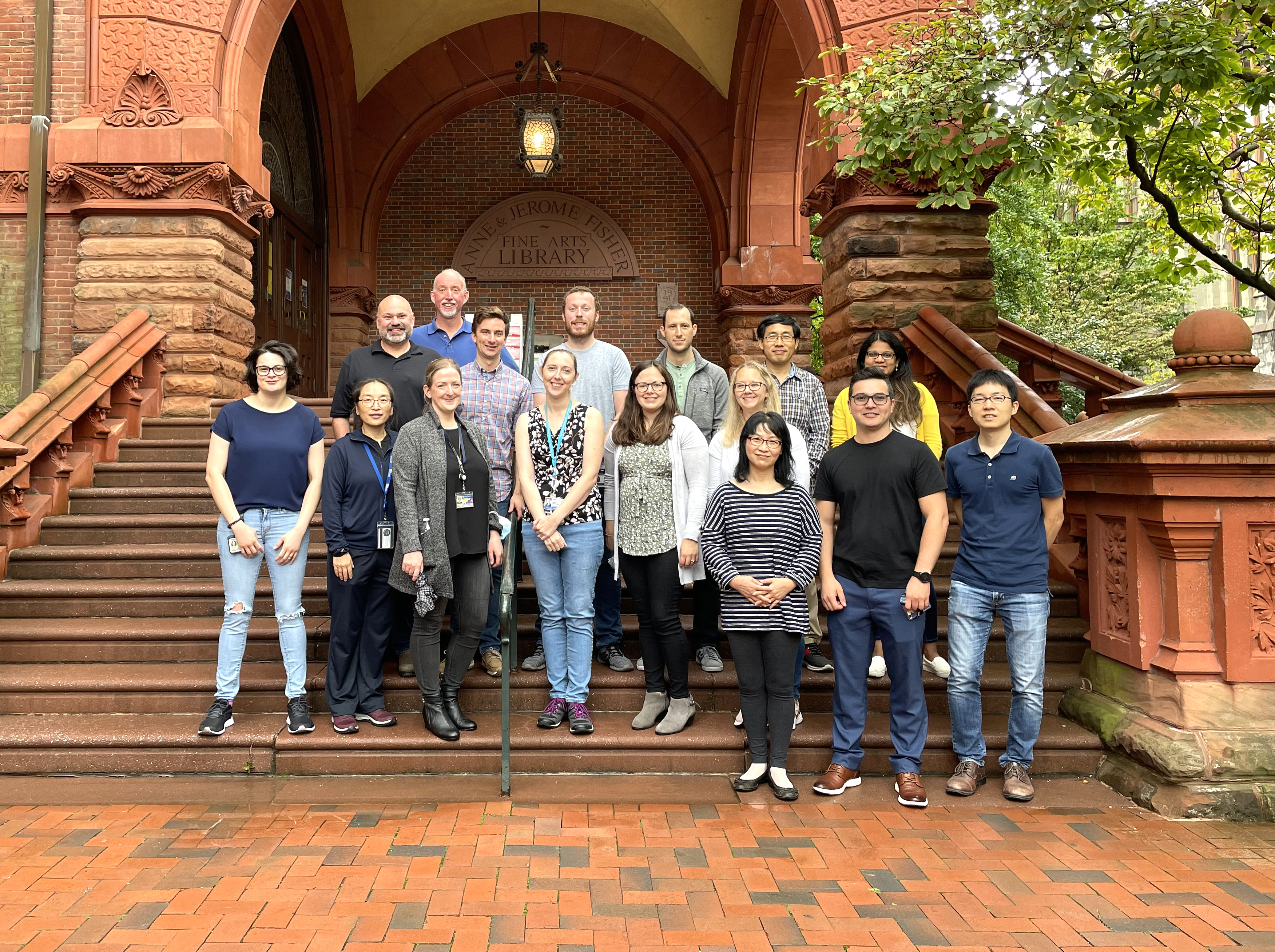 Penn-CHOP Lung Biology Institute (LBI)
Lung diseases, both congenital and those acquired throughout life, continue to be among the top causes of mortality and morbidity in the US and the number of people affected by these diseases continues to grow each year. The Penn-CHOP Lung Biology Institute (LBI) was formed to fulfill the growing demand for enhanced early detection capabilities and the development of more efficacious treatment options for both adult and pediatric lung diseases. The LBI is led by Dr. Edward E. Morrisey, and unites the resources, faculty and innovation of the Hospital of the University of Pennsylvania, the Department of Medicine at UPenn and the Children's Hospital of Philadelphia to apply basic developmental research findings to inspire new state of the art approaches for increasing our understanding and treating patients affected by lung diseases. The LBI also provides access to high quality human lung tissue and genomic analysis of existing and newly generated large scale sequencing data sets of human and mouse models of lung diseases. For more information please visit the LBI website.
Recent Lab News
Congratulations to Derek Liberti receives the cover of Cell Reports with the publication of his work! See the cover and read the paper here! "Alveolar epithelial cell fate is maintained in a spatially restricted manner to promote lung regeneration after acute injury".
CONGRATULATIONS to Ian Penkala and Derek Liberti showed their research projects on Cell Stem Cell. 2021 May 5. "Age-dependent alveolar epithelial plasticity orchestrates lung homeostasis and regeneration".
Congrats to Dr. Jarod Zepp on his publication on Science. "Genomic, epigenomic, and biophysical cues controlling the emergence of the lung alveolus".