Upcoming Events
Penn Global Surgery and Global Oncology 2022 Spring Symposium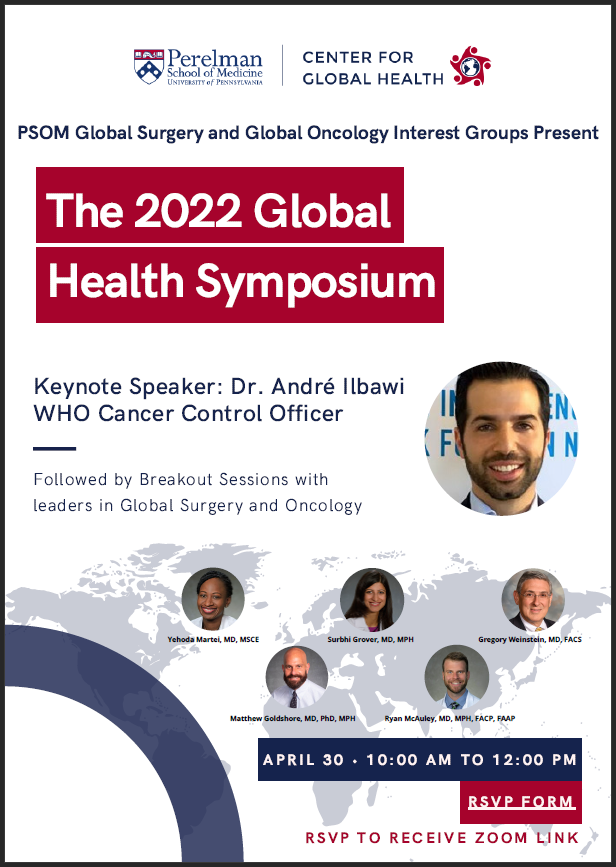 The Penn Global Surgery Group and Global Oncology Interest Groups are hosting the 2022 Global Health Symposium virtually on Saturday, 04/30/22 (10am-12pm EST).
Please RSVP using this hyperlink, and a Zoom link to the Symposium will be provided.
We are extremely fortunate to have Dr. André Ilbawi (WHO Cancer Control Officer) as our keynote speaker. After, we will divide into breakout rooms led by Penn faculty in various specialties of global surgery and oncology. In breakout sessions, students will have the opportunity to ask questions about careers in global surgery and oncology to mentors in the field. We're very grateful for all our physicians for sharing their expertise with us.