Welcome to Penn's Center for Resuscitation Science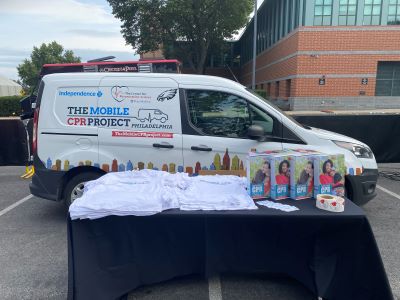 The Center for Resuscitation Science was established in 2006 at the University of Pennsylvania. Founded on the principles of research, education, and community engagement, our dedication to improving outcomes from cardiac arrest remains unwavering. We prioritize cutting-edge research, community outreach, and fostering collaboration across multiple disciplines. Our team comprises experts from Emergency Medicine, Cardiology, Neurology, and Critical Care, as well as dedicated research coordinators, students, and fellows.
Learn more about the Center for Resuscitation Science
---
Find out more about our active projects at the Center for Resuscitation Science:
Upcoming Events
TTM Academy - Hybrid, Live One-Day Course on Post-Arrest Care and Targeted Temperature Management

The purpose of this educational activity is to educate relevant care providers on in-hospital care of cardiac arrest patients, most specifically to teach about post-arrest care, including the use of targeted temperature management, cardiac catheterization and advanced ICU care, among other topics. Our programs have been attended by hundreds of physicians and nurses from around the US and the world. Join and learn with us!

Email us at TTMTraining@pennmedicine.upenn.edu to be notified when registration goes live!