Welcome to Penn's Center for Resuscitation Science
The Center for Resuscitation Science based in the Department of Emergency Medicine at the University of Pennsylvania is dedicated to research and training that will save the lives of people who suffer cardiac arrest and shock.
To accomplish this mission, we have brought together a diverse team of scientists, clinicians, and engineers focused on understanding the molecular mechanisms of death and reanimation in an environment designed to catalyze the translation of new discoveries into optimized patient care.
Learn more about the Center for Resuscitation Science. »
---
The Resuscitative TEE Collaborative Registry
The Registry has now collected data on over 200 cases of transesophageal echocardiography (TEE) use in the critical care setting!
The Resuscitative TEE Collaborative Registry is housed at the CRS. Formed in 2019 as an initiative of the Resuscitative TEE Project, the Registry brings together leaders in the fields of emergency medicine, intensive care, cardiology and anesthesiology, around the common goal to accelerate research on the use of TEE in critically-ill patients.
For more information, visit our page for the Registry, or route to the Resuscitative TEE Collaborative.
---
COVID-19 does not appear to affect in-hospital cardiac arrest survival
A recent study from Dr. Oscar Mitchell, Dr. Benjamin Abella, and colleagues, reveals that the rates of survival after in-hospital cardiac arrest are similar to those prior to the pandemic. This news comes as a surprise to many, as initial pandemic estimates seemed to suggest a poor outlook for COVID-19 patients who experienced cardiac arrest:
"These [initial] results, of course, raised concerns that offering CPR to these patients wasn't accomplishing anything and may have just been exposing hospital staff to the virus. But our results showed survival with a good neurological status is very possible if CPR is attempted."

- Dr. Oscar Mitchell
Check out this research in the news: News Medical
---
Congratulations to our very own Dr. Felipe Teran!
Dr. Teran has been named to the 2021 Emergency Medicine Resident's Association (EMRA) 25 Under 45 list, an honor bestowed upon young emergency medicine physicians who are changing the world. Dr. Teran's leadership and expertise in the field of critical care ultrasound is indeed inspiring. He has trained 800 emergency medicine and intensive care clinicians globally, authored numerous publications, and participated in national and international presentations and workshops. We are so proud to have Dr. Teran as a part of our team at the CRS!
---
A Survivor's Story: Saved From Sudden Cardiac Arrest With CPR and Therapeutic Hypothermia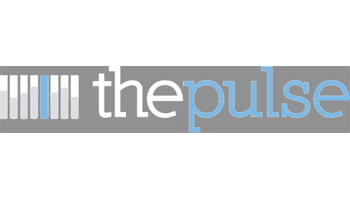 Zach Conrad: Avid cyclist, cardiac arrest survivor, and bystander CPR/AED training advocate. Zach suffered a sudden cardiac arrest in June of 2012. Immediate bystander CPR, rapid defibrillation, and transfer to Penn for targeted temperature management (TTM) made an large impact on his survival. You can watch him tell his story here. In August of 2016, Zach spoke with NPR's The Pulse about his experience. Listen here:
---
How to save a life in 90 seconds!
Check out this short video, in which Dr. Abella demonstrates the chain of survival, a step-by-step process to resuscitation. Make sure to share with all your friends!
---
Strategies to Improve Cardiac Arrest Survival: A Time to Act - The IOM Report
The Institute of Medicine conducted a study on the current status of, and future opportunities to improve, cardiac arrest treatment and outcomes in the United States. This report examines the complete system of response to cardiac arrest in the United States and identifies opportunities within existing and new treatments, strategies, and research that promise to improve survival and recovery of patients.
http://iom.nationalacademies.org/Reports/2015/Strategies-to-Improve-Cardiac-Arrest-Survival.aspx
---