Clinical Services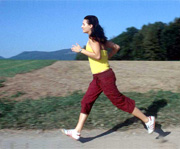 In addition to the clinical care provided through our research programs, the Center for Weight and Eating Disorders offers individualized treatment that is informed by our cutting edge research.
Outpatient individual psychotherapy is offered by some of our faculty and postdoctoral fellows, focusing on the treatment of eating disorders such as binge eating disorder, bulimia nervosa, and night eating syndrome, and weight related issues such as behavioral weight management, body image disturbance, and bariatric surgery (pre- and post-surgical therapeutic support). The fees for therapy vary by the provider. No insurance is accepted except Penn Behavioral Health plans.
Patients seeking treatment of weight or disordered eating may also see a clinician in training. The fee for this treatment is $40 per session, except for Medicare or Medicaid patients. All care is under the supervision of a licensed faculty member.
Behavioral Weight Management Groups are also offered at our Center for Weight and Eating Disorders. These are held on Thursdays at 12:30 and 5:30 pm and are led by a dietitian. They incorporate the behavioral weight management strategies established through our many years of clinical research studies on group weight loss treatments. They emphasize logging intake for optimal calorie restriction, increasing physical activity, stimulus control techniques, and encouraging the use of meal replacements to reduce the number of food choices throughout the day. The fee is $160 per month; no insurance is accepted. New group members will meet with our dietitian for an initial intake to review psychosocial, biological, and environmental influences on weight management, as well as to establish goals for treatment. The fee for the initial intake is $150.
Please call 215-898-7314 for more information for any of these programs.
Back to Top