IOA Newsletters & Archive
The Science of Aging: Winter 2018 Edition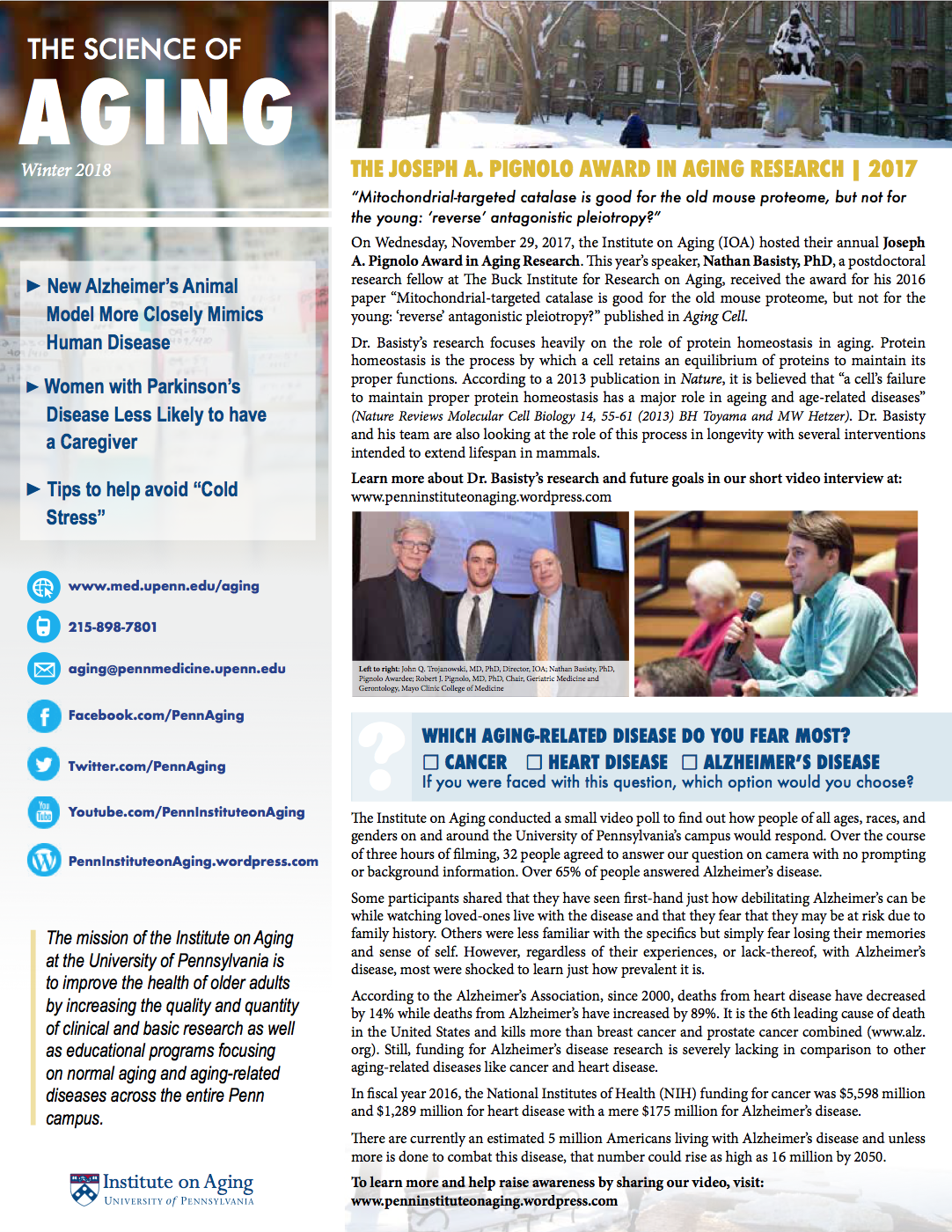 In this issue...
The 2017 Joseph A. Pignolo Award in Aging Research
New Alzheimer's Animal Model More Closely Mimics Human Disease
Tips for avoiding "cold stress"
… and more!
Past Newsletters
Past E-Newsletters
If you would like to be added to the IOA's mailing list, please complete the form below:
Please feel free to contact us by writing to:
Institute on Aging
University of Pennsylvania
3615 Chestnut Street
Philadelphia, PA 19104-2676
Attention: Kathryn Jedrziewski, Ph.D.
© The Trustees of the University of Pennsylvania | Site best viewed in a supported browser. | Site Design: PMACS Web Team.