IOA Newsletters & Archive
The Science of Aging: Fall 2015 Edition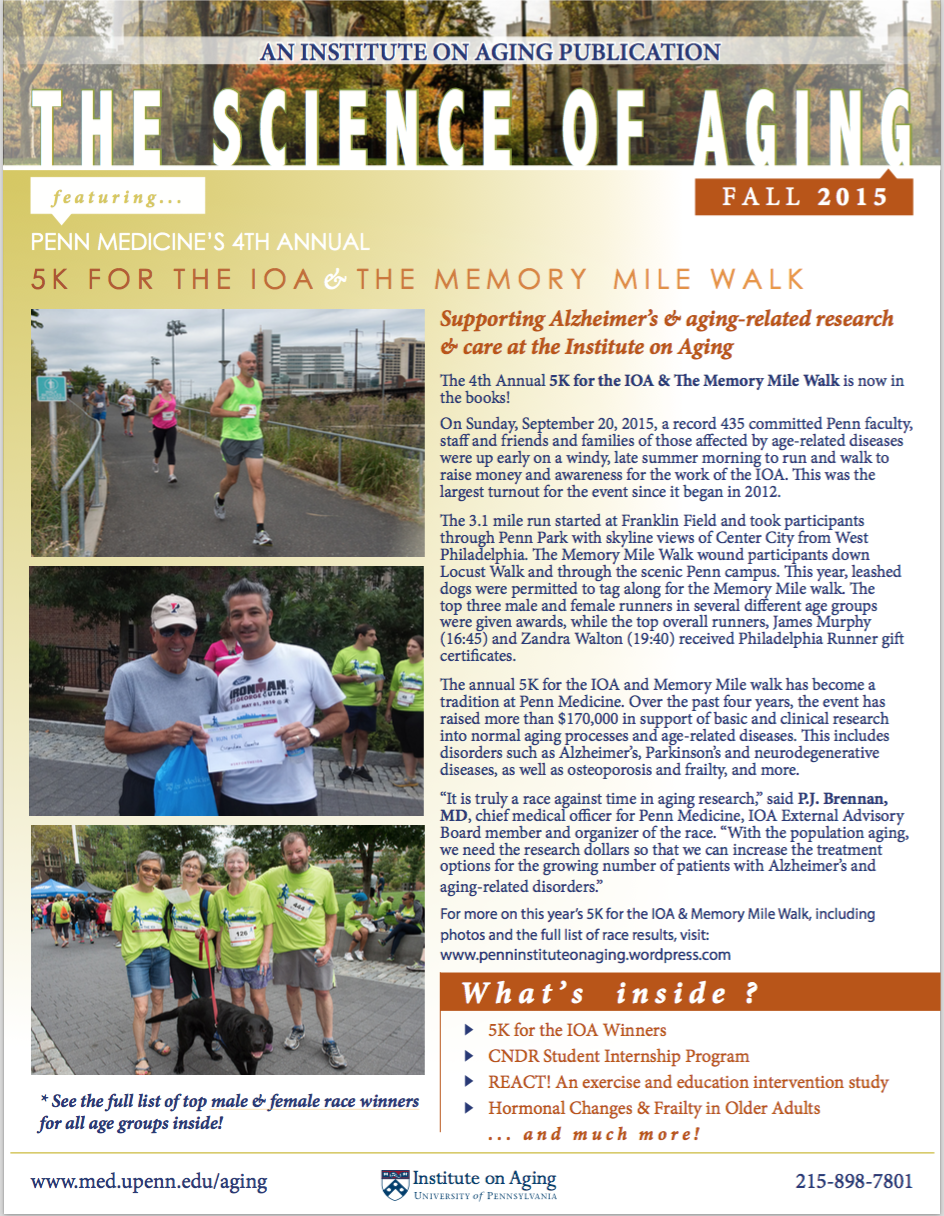 In this issue...
Penn Medicine's 4th Annual 5K for the IOA and the Memory Mile Walk
Hormonal Changes and Frailty in Older Adults
CNDR Trains the Next Generation
… and much more!
Past Newsletters
Past E-Newsletters
​Join Our Mailing List
If you would like to be added to the IOA's mailing list, please complete the form below:
Please feel free to contact us by writing to:
Institute on Aging
University of Pennsylvania
3615 Chestnut Street
Philadelphia, PA 19104-2676
Attention: Kathryn Jedrziewski, Ph.D.
© The Trustees of the University of Pennsylvania | Site best viewed in a supported browser. | Site Design: PMACS Web Team.