Arterial Hemodynamics and Cardiac Imaging Quantification Core Laboratory
We provide advanced, high-quality quantitative analysis of cardiac and arterial function for human research, particularly for mechanistic early-phase clinical trials in hypertension, heart failure, and chronic kidney disease.
---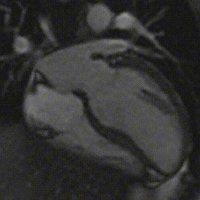 Dr. Julio A. Chirinos, MD, PhD, is the Director of the Core Laboratory and an Associate Professor of Medicine at the University of Pennsylvania Perelman School of Medicine. Dr. Chirinos directs an established extramurally funded research program at Penn, focused on the non-invasive assessment of cardiac and arterial structure and function using a combination of imaging modalities (including echocardiography and cardiac MRI), in patients with or at risk for heart failure. The lab has particular expertise in assessing arterial stiffness and its impact on target organs, particularly the left ventricle. Dr. Chirinos also studies the effects of interventions to attenuate left ventricular hypertrophy, fibrosis and dysfunction. We have particular interest/experience in assessing the mechanistic effects of novel treatments for Heart Failure with Preserved Ejection Fraction. Dr. Chirinos has published over 150 scientific papers, chapters, reviews, and editorials. He has also participated in various working groups and guideline Committees for the American Heart Association, the European Society of Cardiology, the American Society of Hypertension, the American Society of Echocardiography, and the European Association of Cardiovascular Imaging.