Who We Are
"If you want to go fast, go alone. If you want to go far, go together." (African Proverb)
We are always looking for talented individuals who are passionate about research and improving lives of patients with bone marrow failure and blood cancers. There are opportunities to contribute at every level, and we welcome inquiries from undergraduate and graduate students, postdoctoral scientists, medical students, residents, and fellows.

Faculty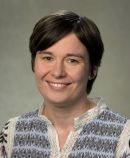 Daria V. Babushok, MD PhD
Assistant Professor
daria.babushok@uphs.upenn.edu
(215) 614-1847
Dr Babushok is a physician-scientist and an assistant professor at the University of Pennsylvania. Dr Babushok graduated from Bryn Mawr College and earned a medical degree and a PhD in Cellular and Molecular Biology from the University of Pennsylvania. She completed the internal medicine residency at the Massachusetts General Hospital, followed by the haematology-oncology fellowship and a postdoctoral fellowship in hematopoiesis at the Hospital of the University of Pennsylvania. Dr Babushok's research and clinical interests focus on the development of acquired and inherited bone marrow failure, disease progression and malignant transformation, and improving treatment in patients with bone marrow failure.
Postdoctoral scholars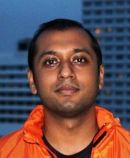 Sushant Kumar, PhD
Postdoctoral Scholar
Sushant received his M. Tech degree in Biotechnology from the Indian Institute of Technology Guwahati in 2014. During Masters his work was focused on studying pathogenic endothelial cell-RBC interaction in context to the cerebral malaria pathophysiology. Later, he earned a PhD in Immunology from the Indian Institute of Technology Bombay in April 2021. His work was focused on elucidating the role of Interleukin-9 and Th9 cells in T cell lymphoma and autoimmune inflammatory disease. Sushant joined the Babushok lab in August 2021, and he is excited to contribute to translational research and investigate the mechanism of autoimmunity in bone marrow failure.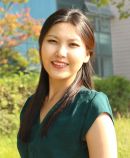 Bolormaa Munkhbileg, MD, MMS
Postdoctoral Scholar
Bolormaa received her MD degree from the Health Science University of Mongolia in 2014. During her undergraduate studies, she volunteered in the research lab studying colon cancer and its early detection method via immunohistochemical staining. Later in 2018, she received her MMS degree from Seoul National University, where she conducted research on ulcerative colitis new anti-inflammatory drug effects, and Innate immune responses against viral and bacterial infection during pulmonary fibrosis. Bolormaa is excited to contribute to translational research and investigate the mechanisms of immune-mediated marrow failure.
Researchers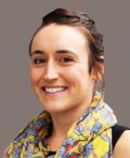 Melissa Colden
Research Specialist
Melissa focused on public health and nutrition throughout undergrad and spent her free time in the chemistry lab. After graduating in 2013, she volunteered in a research lab at the San Francisco VA Medical Center studying the roles of miRNAs in prostate cancer and developing her molecular biology skills. She later accepted a full-time research position in an immunology lab at Stanford studying viral responses in transplant patients and immune regulation. Melissa is excited to contribute to translational research and investigate bone marrow failure through the lens of the immune system.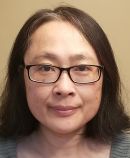 Ping Lin
Research Specialist
Ping received her B.Sc. degree in Biological Sciences from China Agricultural University. Also she received her B.Sc. degree in Computer Sciences from Augusta State University. Ping has over 10 years of experience in cellular and molecular biology using different experimental systems, including work with Zebrafish and mammalian cells, nucleic acid biochemistry, protein purification and characterization, modeling of oral cancer in telomere biology disorders, and neurogenetics. Ping is involved in immune pathogenesis studies of acquired aplastic anemia and other bone marrow failure syndromes.
Research Specialists, Part-Time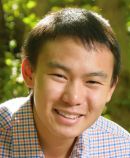 Stone Chen
Post-Baccalaureate Researcher
After growing up in Indiana, Stone graduated from the University of Pennsylvania in 2021 with his B.A. in Biology and minors in Neuroscience and Chemistry. During his junior and senior years, Stone worked in the lab investigating the genetic drivers of clonal hematopoiesis in patients with telomere biology disorders, and was awarded Honors in Biology for his undergraduate research work. After graduation, Stone has stayed with the lab and continues to study the genetic drivers project while also working as a medical scribe. He is thrilled to contribute to translational research and to further our understanding of the mechanisms of bone marrow failure.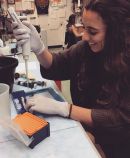 An Steensels
Research Specialist
An received her Bachelors and Masters of Science in Biology from the University of Leuven in Belgium, where she carried out a Masters Thesis project on the contributions of ARF6 and Presenillins in endosomal trafficking in Alzheimer's Disease. After graduating in 2015, she lived in Tanzania, Spain, and Belgium, where she worked on several science and animal rescue projects. In addition, An went back to school to get a degree in Veterinary Technology. After finishing her studies, An and her husband moved to Philadelphia, to do research at Penn Medicine. An joined the Babushok Lab in June 2019 to study the role of MHC class I-mediated autoimmunity in Aplastic Anemia.
Medical Student Researchers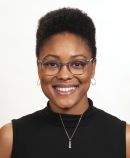 Natasha Stanley
American Society of Hematology Medical Student Scholar
Natasha graduated from Haverford College in 2015 with a Bachelor of Science degree in Biology. Her thesis work involved using fluorescent proteins to study organelle inheritance in the green alga Chlamydomonas. After graduation, she began working as a full-time research scientist in the Babushok lab investigating various bone marrow failure disorders such as aplastic anemia, paroxysmal nocturnal hemoglobinuria, and most recently dyskeratosis congenita. Natasha later matriculated to the Philadelphia College of Osteopathic Medicine as a Doctor of Osteopathic Medicine candidate and is excited to continue contributing to clinical and translational research in bone marrow failure as she is also most interested in pursuing a career in pediatric hematology-oncology.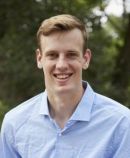 Ben Frost
Medical Student
Ben received his Bachelor of Science degree in Chemistry from Haverford College in 2019. Before becoming a Research Specialist, Ben worked in the Comprehensive Bone Marrow Failure Center as an undergraduate, and he wrote one of his undergraduate theses on research related to acquired aplastic anemia. The scope of his research has since broadened to include other bone marrow failure disorders such as paroxysmal nocturnal hemoglobinuria.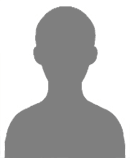 Sally Nijim
ITMAT Medical Student Researcher
Undergraduate Researchers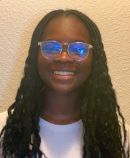 Emmanuella Akomeah-Sirleaf
American Physician Scientist Association, Virtual Summer Research Intern
Emmanuella is currently an incoming 4th-year undergraduate student at Ohio Wesleyan University, where she's a member of the Pre-Health Club, Honors Board, and Psychology Student Board. She is pursuing majors in Psychology and Pre-Med, as well as a minor in Chemistry. Emmanuella joined the Babushok Lab in June 2021 through the American Physician Scientist Association in a Virtual Summer Research position. As a certified EMT, Emmanuella has been exposed to medicine through the lens of patient assessment. Working with the Babushok lab, Emmanuella hopes to gain broader exposure to medicine and health through scientific research outside the classroom.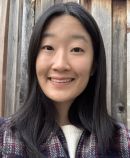 Shannon Zheng
Undergraduate Research Student
Shannon is an undergraduate student at the University of Pennsylvania majoring in biology. She is highly interested in immunology research and had previously worked in a lab that studies HIV pathogenesis during high school. Through working in the Babushok lab, Shannon hopes to expand her knowledge of the immune system within the context of immune-mediated bone marrow failure and continue developing research skills. Shannon is currently working on a project that investigates how mutations in HLA alleles impact HLA molecule presentation in acquired aplastic anemia.
Lab Alumnae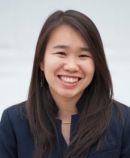 Jamie Atienza
Research Specialist, Undergraduate Student
Carine Cattier
Summer undergraduate research student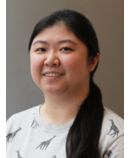 Kathy Guo
Research Specialist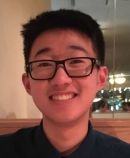 Hugh Huang
Research Specialist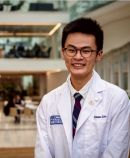 Tristan Lim
Medical Student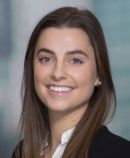 Taylor Linaburg
Medical Student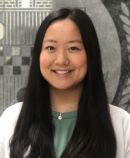 Emily Liu
Research Specialist, Summer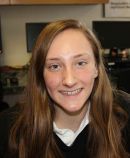 Madeline Maier
Summer Undergraduate Researcher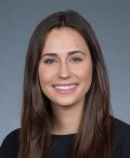 Caitlin Ritz
Research Specialist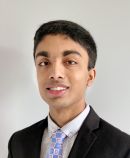 Yash Shah
Collaborating Research Specialist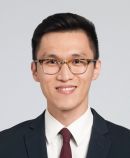 Wenda Ye
Research Specialist