People
Overview of outreach project
In collaboration with Jamie Shuda, Ed.D., the Director of Outreach and Education at the University of Pennsylvania's Institute for Regenerative Medicine, the Bashaw Lab has developed an outreach program with Philadelphia Public High Schools to enhance scientific literacy and encourage students to engage with STEM education. The program brings High School science teachers to the lab for six week long payed summer internships to learn about our research and to design curriculum for use in the class room. Members of the Bashaw lab have visited class rooms at Sayre, Central and Furness high schools. We are in the fourth year of a five year NSF funded project and have developed and implemented four different curriculum modules that align with state requirements. We hope to continue to expand the reach of the program and have entered into a partnership with David Garbe, Ph.D., a former Bashaw Lab graduate student, and now an Outreach Educator with the Pennsylvania Society for Biomedical Research (PSBR).
Faculty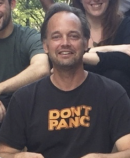 Greg J. Bashaw, Ph.D.
Greg completed his Ph.D. at Stanford University in the lab of Bruce Baker. His thesis research investigated the molecular mechanisms underlying the regulation of X chromosome dosage compensation in Drosophila. He found that the master splicing regulator Sex-lethal inhibits the formation of the dosage compensation complex in female flies through translational repression of the Male-specific lethal 2 gene (Msl-2). From Stanford, Greg moved across the bay for a postdoctoral fellowship in developmental neurobiology in the lab of Corey Goodman at UC Berkeley. In the Goodman lab, Greg began his studies of the molecular mechanisms that control axon guidance in the embryonic Drosophila CNS. His work in the Goodman lab focused on the signaling mechanisms downstream of the conserved axon guidance receptors Frazzled and Robo. He showed that differential attractive and repulsive responses are encoded in receptor cytoplasmic domains and identified several signaling components that act downstream of the Robo receptor to regulate axon repulsion. Greg started his lab at the University of Pennsylvania in 2001 where he is currently a Professor of Neuroscience.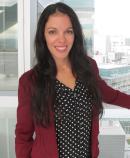 Jamie Shuda, Ed.D.
Director of Outreach and Education
jshuda@sas.upenn.edu
Jamie Shuda, Ed.D., is Director of Outreach and Education at the University of Pennsylvania's Institute for Regenerative Medicine. Dr. Shuda works directly with IRM affiliated faculty, students and staff to develop impactful and sustainable partnerships with the community. Jamie received a MS.Ed in Elementary Education and an Ed.D. in Education Leadership and Policy Studies from Temple University. To see all of Dr. Shuda's programs please visit https://irm.med.upenn.edu/science-impacting-the-clinic/education-outreach/.
Teachers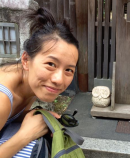 Winnie Chan
Biology Teacher, Furness High School
I am a high school biology teacher within the School District of Philadelphia. Because of it's financial limitations, the district often cannot afford adequate supplies for scientific investigations. As such, we teachers do our best to seek out outside organizations who have the resources to pick up the slack. After witnessing first hand the benefits of educational outreach programs like BioEyes on my students, I wanted to do my part to bring more science personnel into our public schools. Whether, growing plants for entry into the Philadelphia Flower Show, or experimenting with live model organisms, such as in the DrosoPhila curriculum, I have found that students can draw more personal meaning from the content when it is concrete, tangible, and presented as it might be in the real world.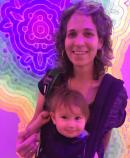 Galeet Cohen
Science Teacher, Central Highschool
Galeet Cohen has taught Biology, Environmental Science, and Research at Central High School for 11 years. She has a B.A. from the University of Chicago (2001) in Biology with a focus on Ecology and Evolution, and a M.S.Ed in Secondary Science Education from the University of Pennsylvania (2006). She is primarily interested in engaging students in authentic scientific inquiry and connecting schools with local research and applied-science communities. She is pretty bad at dissecting fruit fly brains, but pretty good at climbing rock walls and getting youth to love science.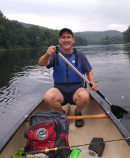 Bob Herbstritt
Biology Teacher, Central High
Bob received a BS degree in forestry from Penn State and an MS in Environmental Science from Shippensburg University. Prior to his teaching career, Bob spent over ten years working in the environmental consulting industry. For the past 15 years, Bob has been teaching high school biology in the Philadelphia public school district. He currently teaches at Central High.
Partners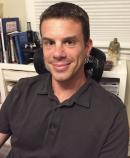 David Garbe, Ph.D.
Outreach Educator
Dr. David Garbe obtained his Ph.D. in Cell and Molecular Biology at the University of Pennsylvania in 2007 under the mentorship of Dr. Greg Bashaw. Following this accomplishment, Dave performed research focused on discovering novel therapeutics for mood disorders and uncovering the underlying mechanisms of circadian biology and sleep. Dave was also an adjunct professor at Haverford College, the University of the Sciences, and Bryn Mawr College. Since joining the Pennsylvania Society for Biomedical Research (PSBR) as their Outreach Educator, Dave has developed numerous in-class programs and activities, presented to over 50 classrooms, and engaged over 3000 students. Dave also participates in Teacher Professional Development Programs, Science Fairs, and Career Workshops. He is extremely excited about his role as the Outreach Educator and looks forward to extending the scope, reach, and mission of the organization to educate the public about the importance of biomedical research and its significance to human and animal health.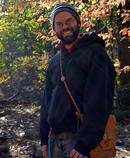 Anthony Natale
Outreach Educator
anatale@pennmedicine.upenn.edu
I have spent the past 10 years working in science, research, and education in the area. My expertise is the distillation of complex biological concepts into easily understood and applicable terms by all ages, as well as assisting others in finding their path in life. I have a fondness for the natural world, STEM education, and work with youth. Professionally, I have had a varied and engaging career in biology, first serving as Lab Preparator for USciences in Philadelphia, where I designed, organized, prepared and taught biology labs for undergraduate and graduate students in a variety of disciplines, including General Biology, Microbiology, Genetics, Molecular Biology, Cellular Biology, Immunology, and Ecology. I was afforded the pleasure of working with K-12 students on occasion when a group would visit the University, where typically we would explore the structure of DNA, animal diversity, or habitat. I also held the title of Research Specialist with the Gene Therapy Program at University of Pennsylvania. This experience afforded me a working knowledge of current biological research and many advanced skills in molecular biology, biochemistry, and genetics. I am excited to take my experience working in advanced biology and use it to identify and inspire the scientists of tomorrow, as well as show children the fun and learning inherent in scientific discovery.
Funding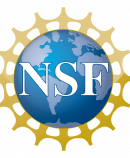 National Science Foundation
DrosoPhila is supported by a five year grant from the National Science Foundation to Greg J. Bashaw (Grant # IOS1355181)