FEATURED RESEARCH
New Alzheimer's Animal Model More Closely Mimics Human Disease
Penn study of amyloid plaques and tau tangles aims to accelerate discovery of new therapies
By injecting human Alzheimer's disease brain extracts of pathological tau protein (from postmortem donated tissue) into mice with different amounts of amyloid-b (Aβ) plaques in their brains, researchers from the Perelman School of Medicine at the University of Pennsylvania found that amyloid-b facilitates the interaction between the plaques and abnormal tau. This relationship promotes the spread of mutated tau proteins in neurons, which is the hallmark of long-term Alzheimer's disease.
Full Penn Medicine News Release
Full Nature Medicine Publication
More Research
CNDR IN THE NEWS
This past week, thousands of the world's leading Alzheimer's disease researchers gathered in London to discuss and debate the latest research. Among the…

Developing a potent therapy for Alzheimer's disease will be one of the biggest healthcare challenges over the next few decades.

"Aren't there any sons?"..."Sure aren't. If it's not daughters, it's daughters-in-law." This question and answer exchange is recounted in Making An Exit,…
More News
FEATURED VIDEO
Video Archive
RECENT EVENTS
CNDR's Annual Marian S. Ware Research Retreat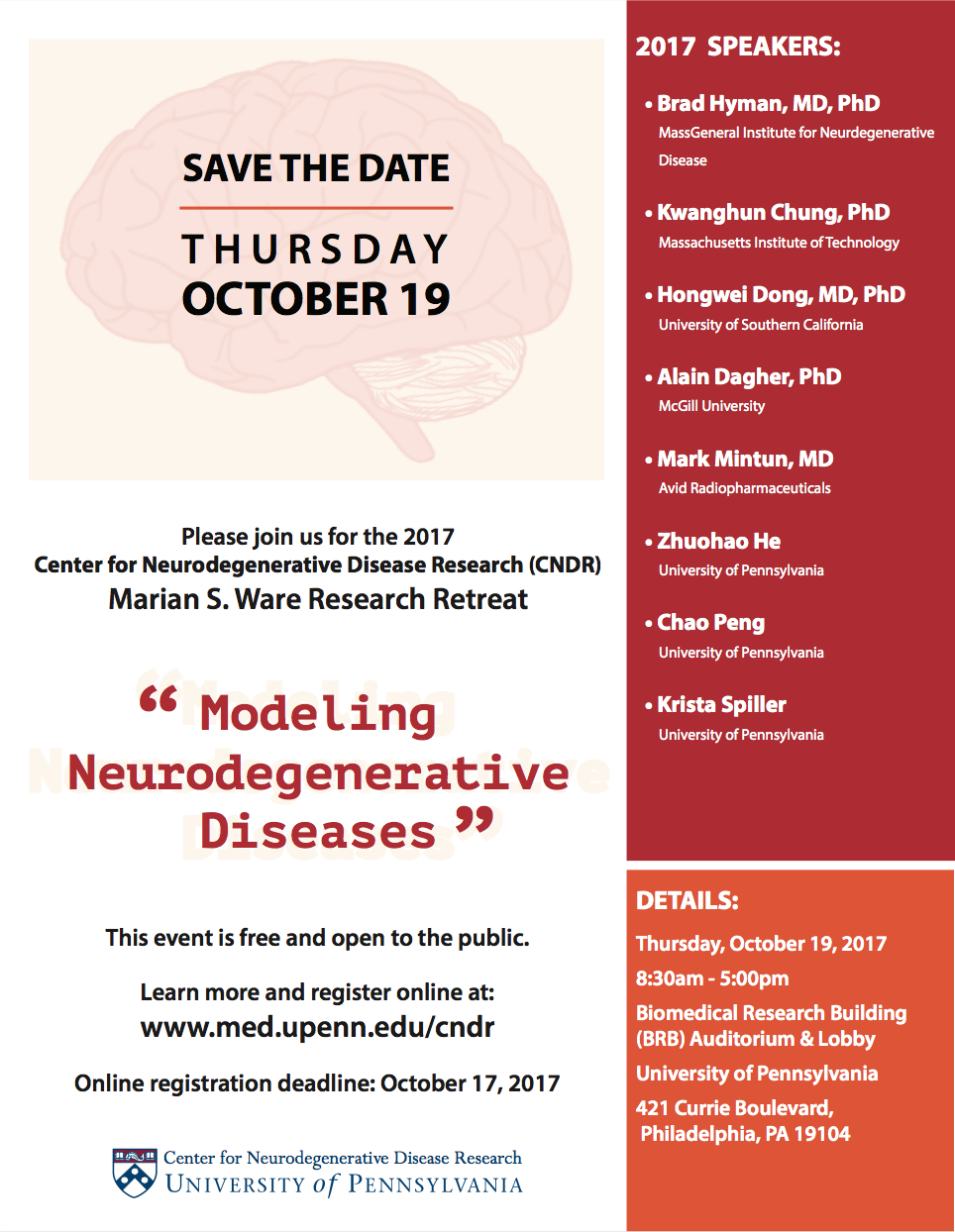 "Modeling Neurodegenerative Diseases"
Thursday, October 19, 2017
8:30am — 4:30pm
BRB II/III Auditorium & Lobby
More Related Events
HIGHLIGHTS
CNDR Celebrates 25 Years of Groundbreaking Research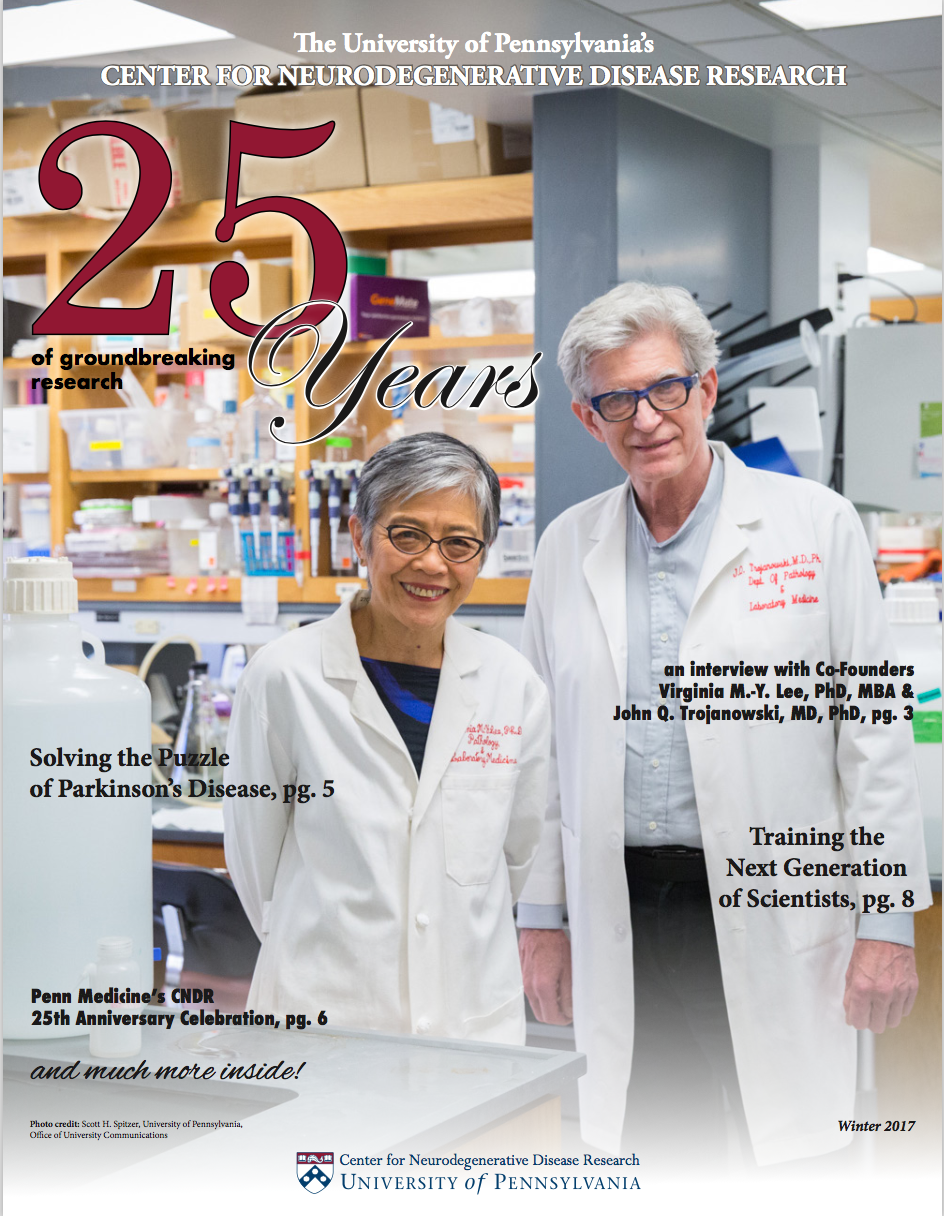 This year, CNDR is celebrating 25 years of groundbreaking research. Read about the Center's history, mission, research, programs, and 25th Anniversary Celebration in this special edition newsletter.
LINKS
© The Trustees of the University of Pennsylvania | Site best viewed in a supported browser. | Site Design: PMACS Web Team.