FEATURED RESEARCH
Brain Immune System is Key to Recovery from Motor Neuron Degeneration
The selective demise of motor neurons is the hallmark of Lou Gehrig's disease, also known as amyotrophic lateral sclerosis (ALS). Yet neurologists have suspected there are other types of brain cells involved in the progression of this disorder — perhaps protection from it, which could light the way to treatment methods for the incurable disease. To get to the bottom of this question, researchers in the Perelman School of Medicine at the University of Pennsylvania engineered mice in which the damage caused by a mutant human TDP-43 protein could be reversed by one type of brain immune cell. TDP-43 is a protein that misfiles and accumulates in the motor areas of the brains of ALS patients.
Full Penn Medicine News Release
Full Nature Neuroscience Publication
More Research
CNDR IN THE NEWS
Researchers have long searched for an explanation for why there is so much variety in how abnormal aggregates of the protein tau occur in the brains of…

The epigenomic landscape of Alzheimer's disease brains is profiled in a new study from from the Perelman School of Medicine.

Some immune cells in the brain can protect it from the damaging effects of faulty TDP-43 protein, preventing the progression of amyotrophic lateral sclerosis…
More News
FEATURED VIDEO
Video Archive
FEATURED EVENT
CNDR's Annual Marian S. Ware Research Retreat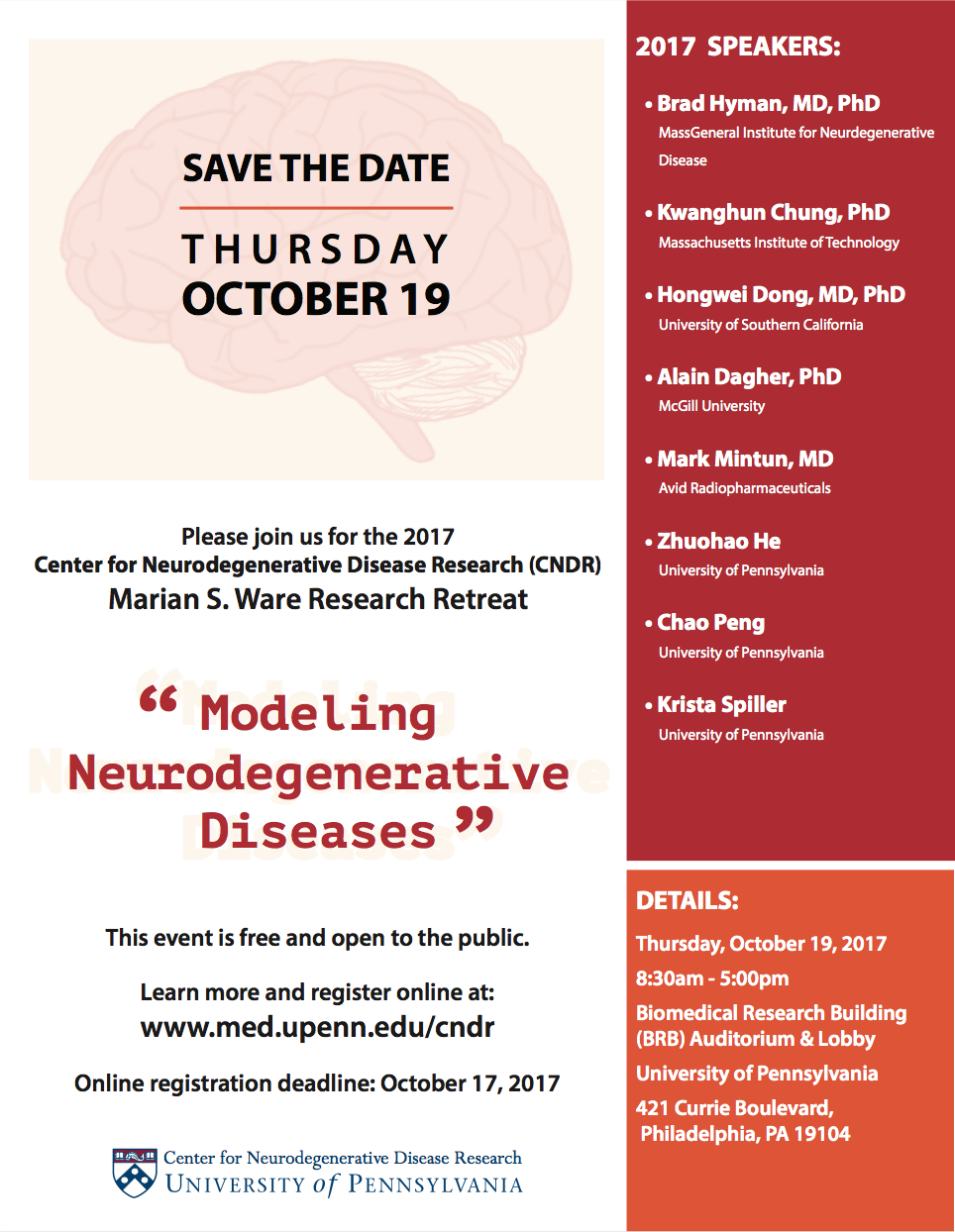 "Modeling Neurodegenerative Diseases"
Thursday, October 19, 2017
More Related Events
HIGHLIGHTS
CNDR Celebrates 25 Years of Groundbreaking Research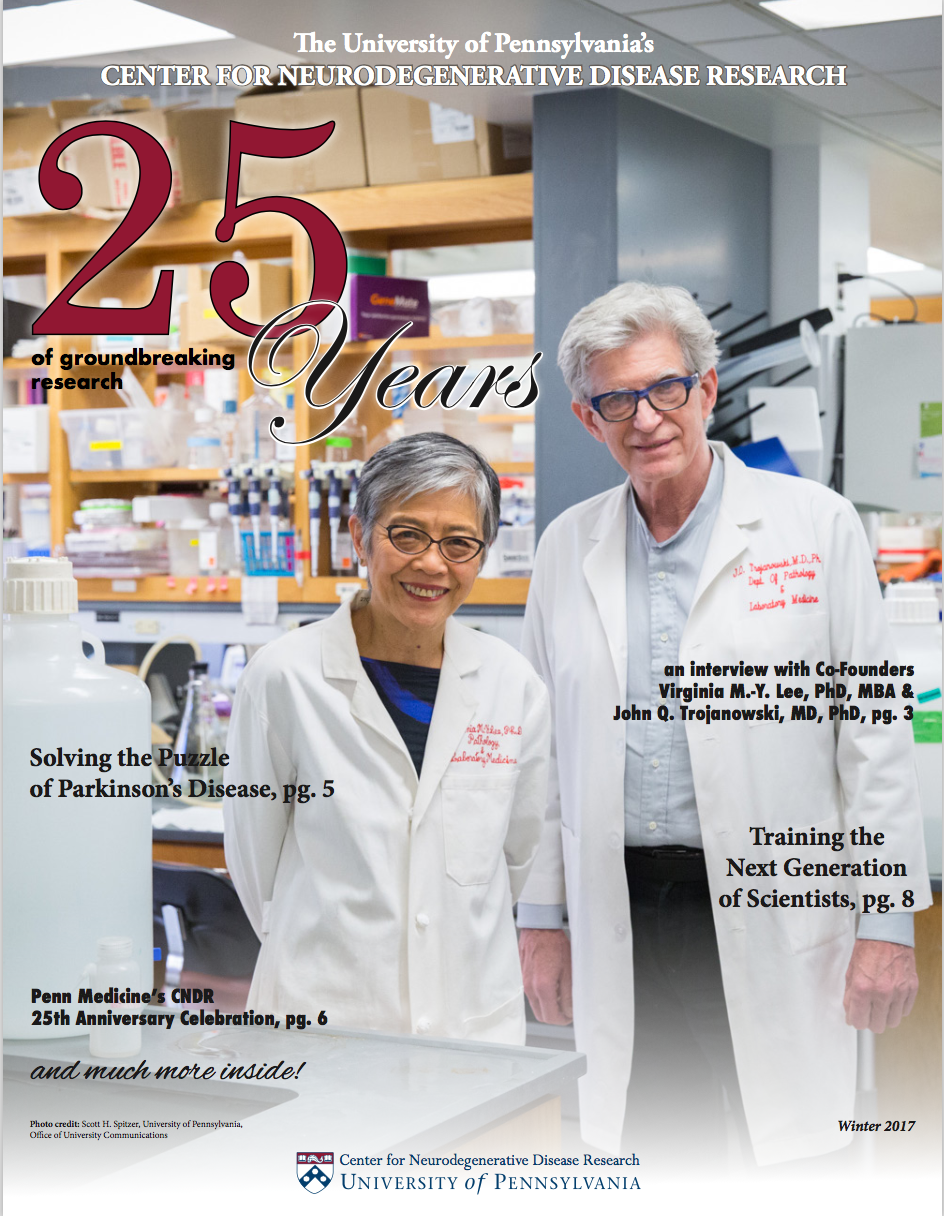 This year, CNDR is celebrating 25 years of groundbreaking research. Read about the Center's history, mission, research, programs, and 25th Anniversary Celebration in this special edition newsletter.
LINKS
© The Trustees of the University of Pennsylvania | Site best viewed in a supported browser. | Site Design: PMACS Web Team.