FEATURED NEWS
Penn Researcher Virginia M.Y. Lee, PhD, Receives $3 Million Breakthrough Prize
This award recognizes Dr. Lee's work studying underlying mechanisms of neurodegenerative disease.
"It is an honor to receive such a prestigious award, and this funding will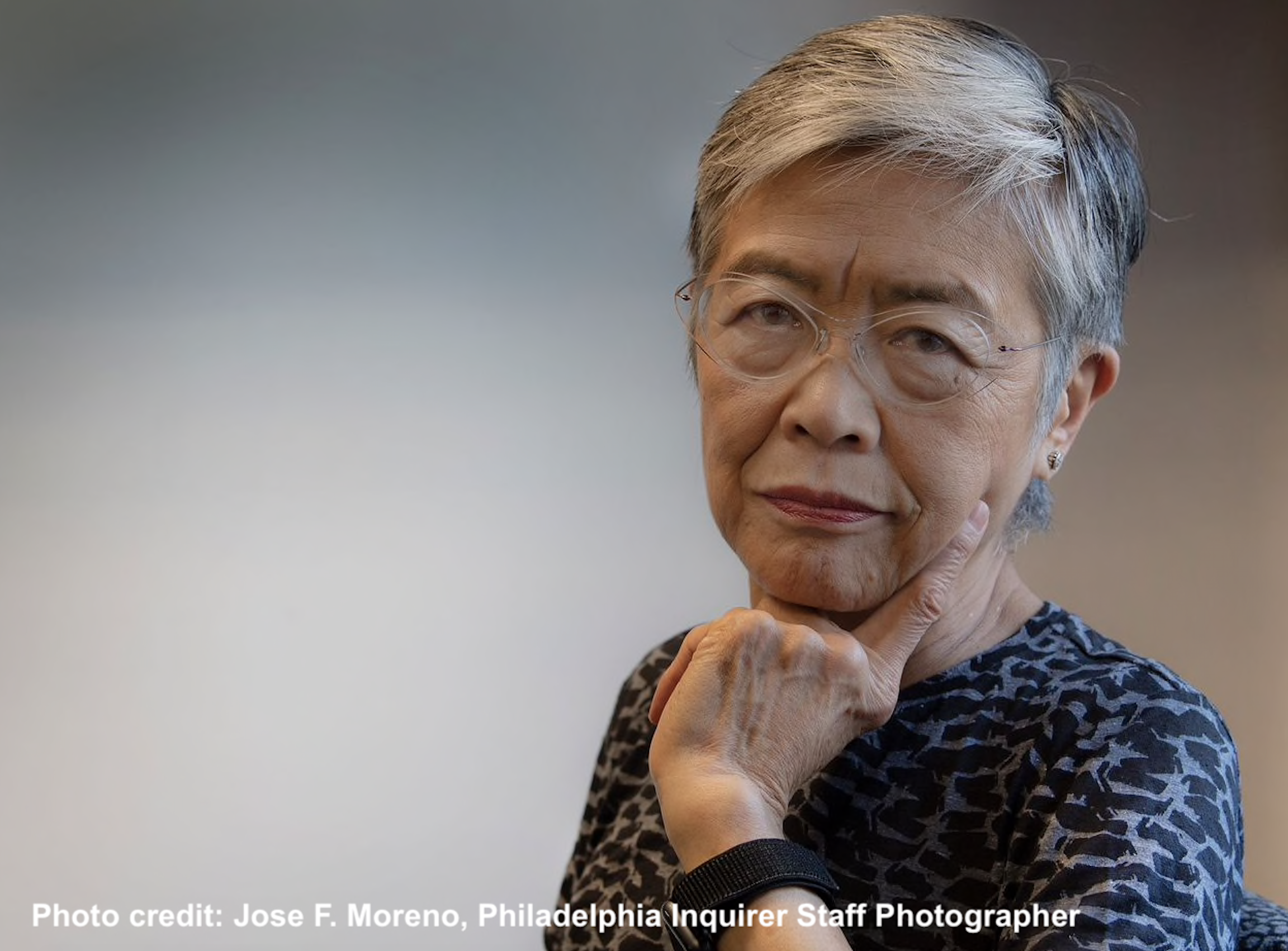 help us as we continue to push for a greater understanding of these diseases that can ultimately help us find ways to help millions of these patients," Lee said.
Full Penn Medicine News Release
More Research
CNDR IN THE NEWS
Two Philadelphia universities have received large grants from the National Institute on Aging (NIA) to study very different aspects of dementia.

Researchers at the University of Pennsylvania have received an $18.1 million grant to study connections between Parkinson's disease, Alzheimer's disease…

Help the University of Pennsylvania raise research dollars for Alzheimer's and other aging-related diseases this Sunday, September 22nd! Chief Medical…
More News
FEATURED VIDEO
Video Archive
RECENT EVENT
CNDR's Marian S. Ware Research Retreat 2019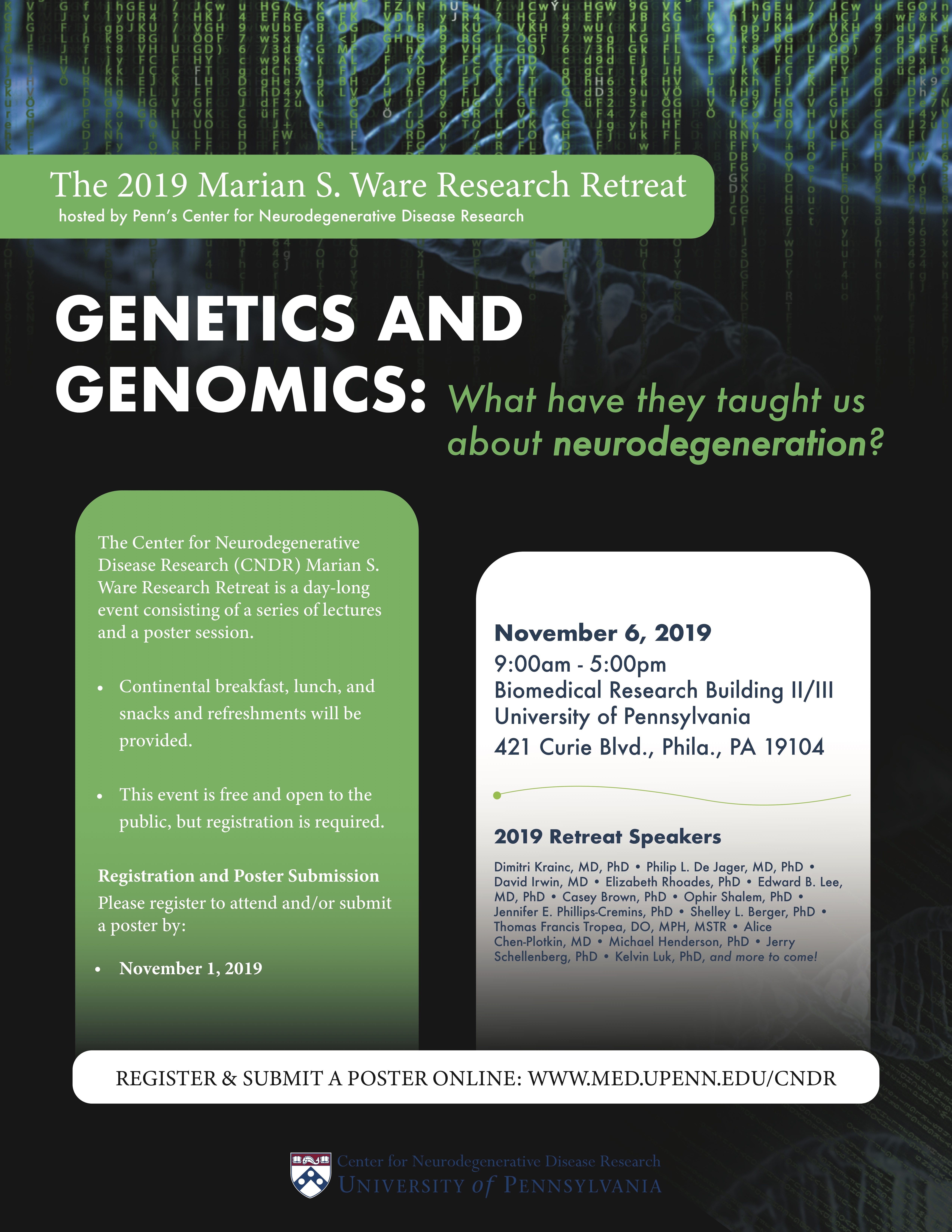 "Genetics and Genomics: What have they taught us about neurodegeneration?"
Wednesday, November 6, 2019
9:00am — 5:00pm
Biomedical Research Building
University of Pennsylvania

View the full event recap here.
More Related Events
HIGHLIGHTS
CNDR Celebrates 25 Years of Groundbreaking Research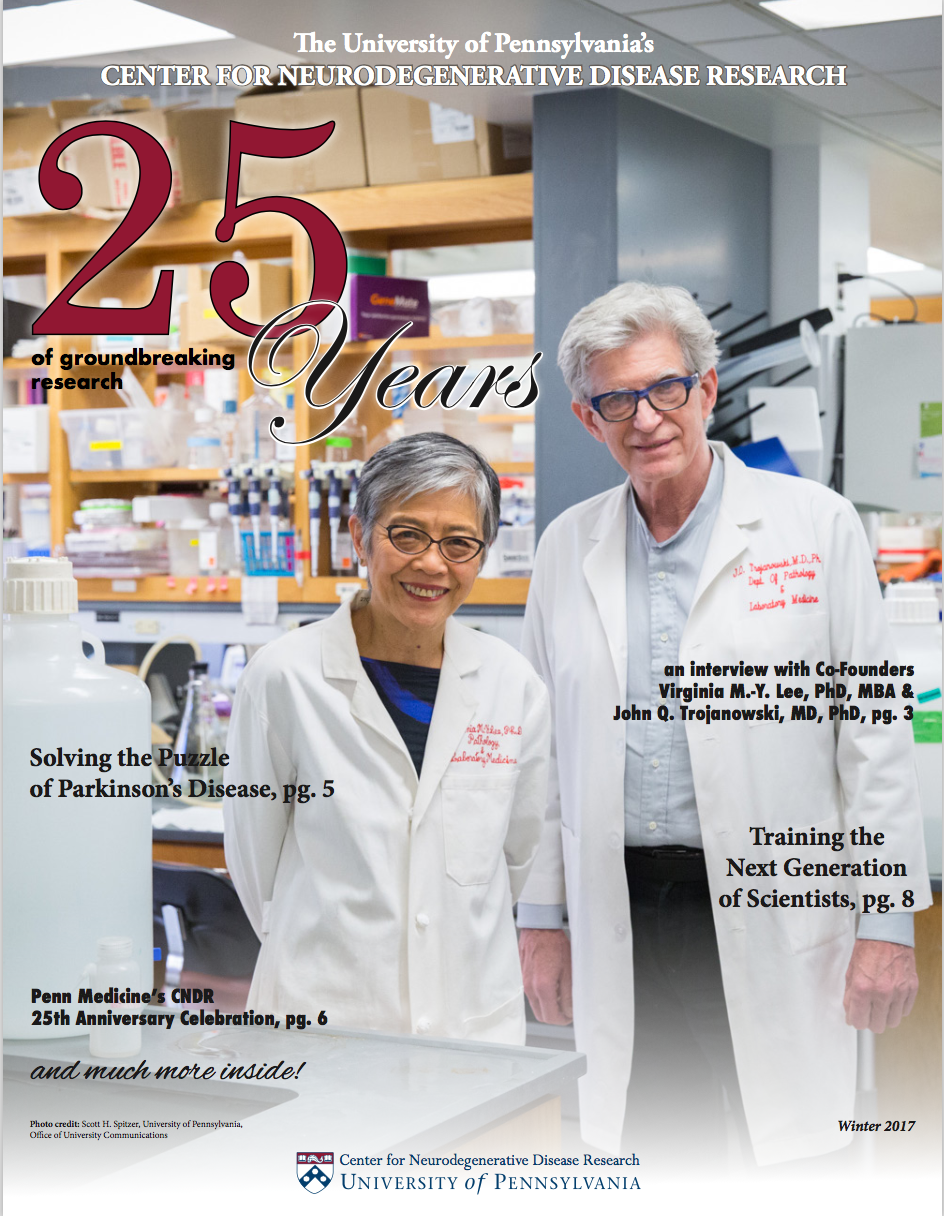 This year, CNDR is celebrating 25 years of groundbreaking research. Read about the Center's history, mission, research, programs, and 25th Anniversary Celebration in this special edition newsletter.
LINKS
© The Trustees of the University of Pennsylvania | Site best viewed in a supported browser. | Report Accessibility Issues and Get Help | Site Design: PMACS Web Team.