FEATURED RESEARCH
The Next Frontier of Precision Medicine: Parkinson's Disease
Penn Medicine launches first-of-its-kind Parkinson's disease initiative to advance research and treatment
Precision medicine allows physicians to provide the most tailored diagnostic tools and treatments for patients. By knowing the nature of a disease with molecular-level accuracy, doctors can treat that root cause. Penn Medicine uses precision medicine to treat a wide variety of disorders, ranging from preterm birth to cancer to cardiovascular disease. With the newly-launched Molecular Integration in Neurological Diagnosis (MIND) Initiative, Penn is bringing the power of precision medicine to Parkinson's disease research.
Full Penn Medicine News Release
More Research
CNDR IN THE NEWS
Proteinopathies, the misfolded proteins responsible for neuron deaths, have a claim to fame when it comes to rare neurodegenerative diseases.

Researchers have long searched for an explanation for why there is so much variety in how abnormal aggregates of the protein tau occur in the brains of…

The epigenomic landscape of Alzheimer's disease brains is profiled in a new study from from the Perelman School of Medicine.
More News
FEATURED VIDEO
Video Archive
FEATURED EVENT
CNDR's Marian S. Ware Research Retreat 2018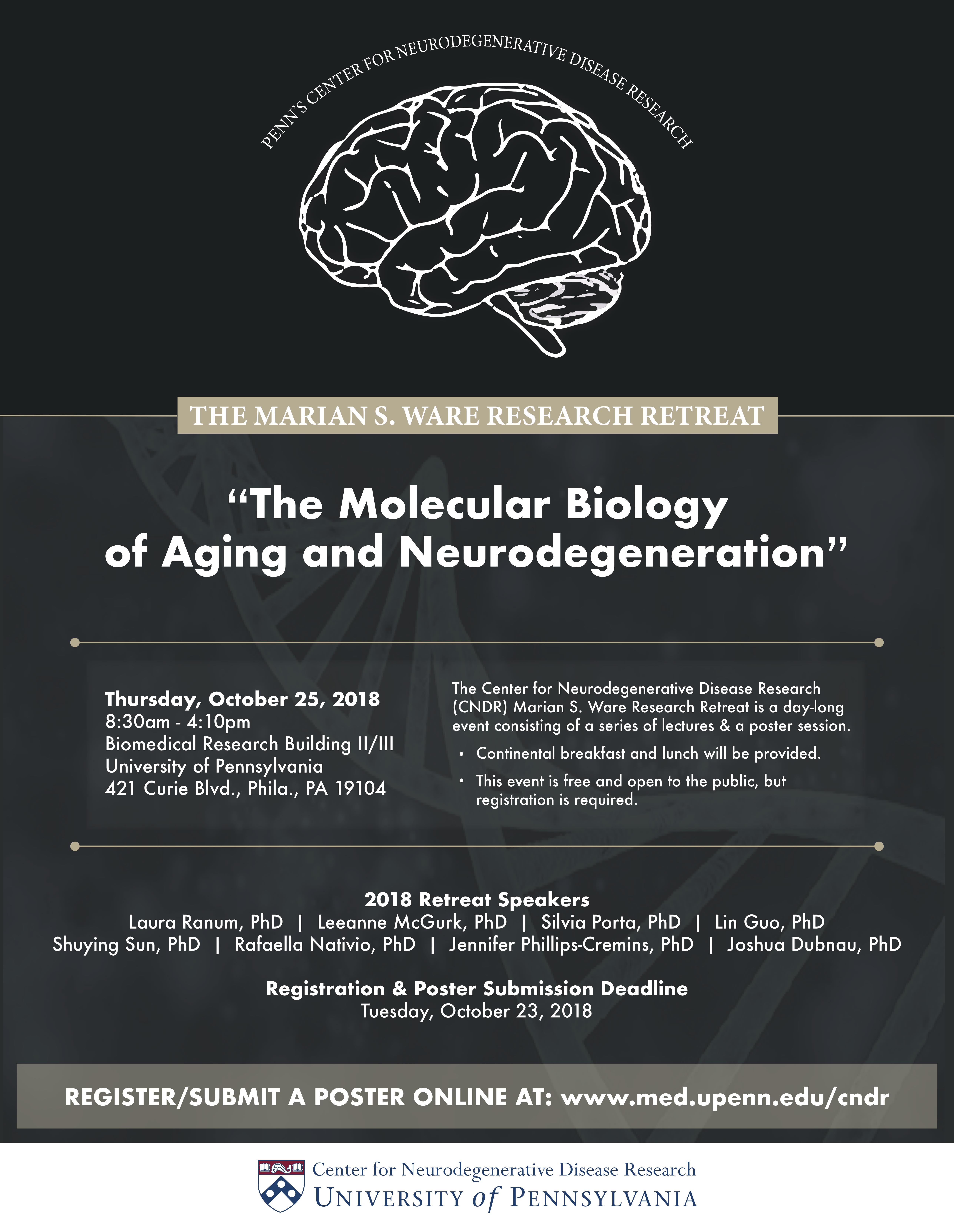 Thursday, October 25, 2018
8:30am — 4:10pm
Biomedical Research Building
University of Pennsylvania
More Related Events
HIGHLIGHTS
CNDR Celebrates 25 Years of Groundbreaking Research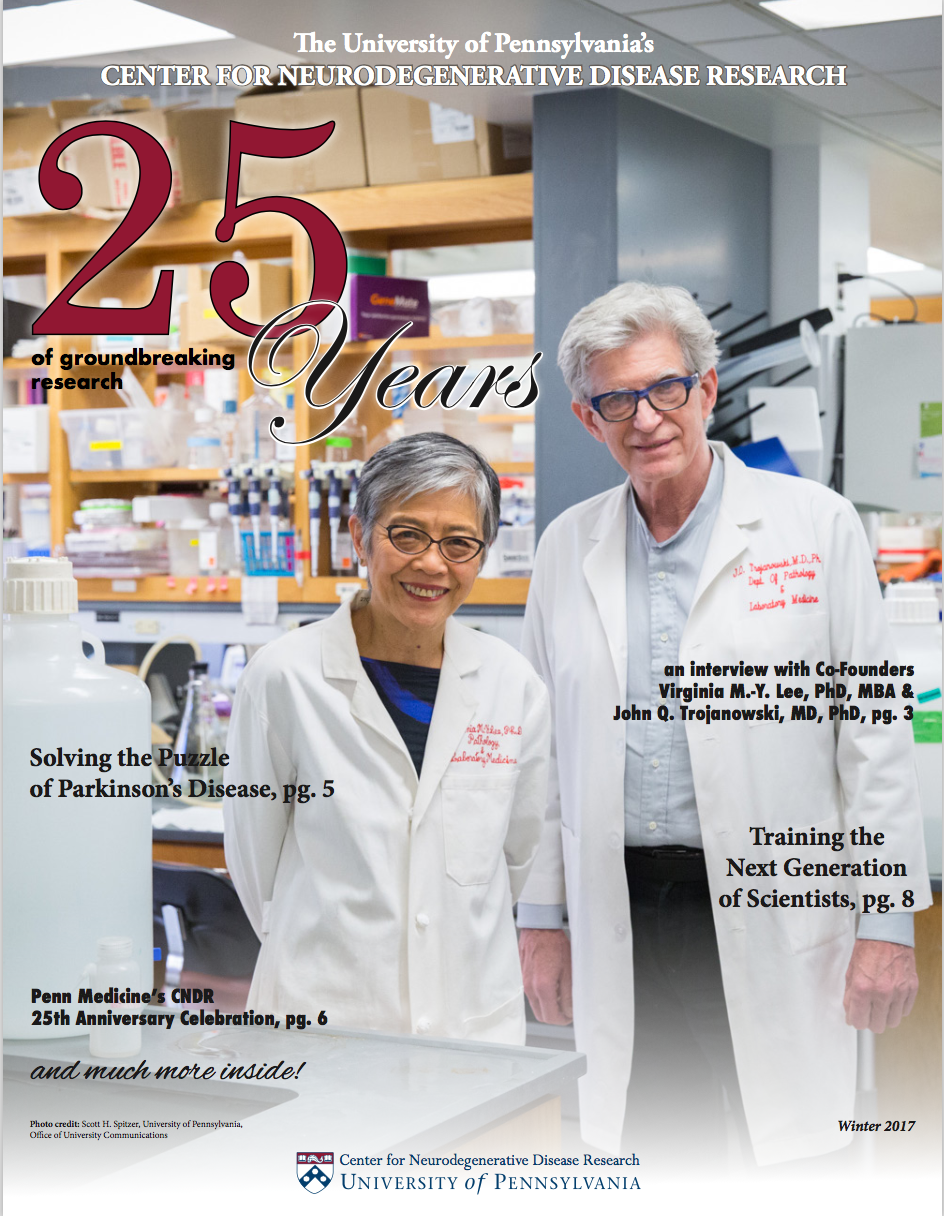 This year, CNDR is celebrating 25 years of groundbreaking research. Read about the Center's history, mission, research, programs, and 25th Anniversary Celebration in this special edition newsletter.
LINKS
© The Trustees of the University of Pennsylvania | Site best viewed in a supported browser. | Site Design: PMACS Web Team.