FEATURED NEWS
Penn Researcher Virginia M.Y. Lee, PhD, Receives $3 Million Breakthrough Prize
This award recognizes Dr. Lee's work studying underlying mechanisms of neurodegenerative disease.
"It is an honor to receive such a prestigious award, and this funding will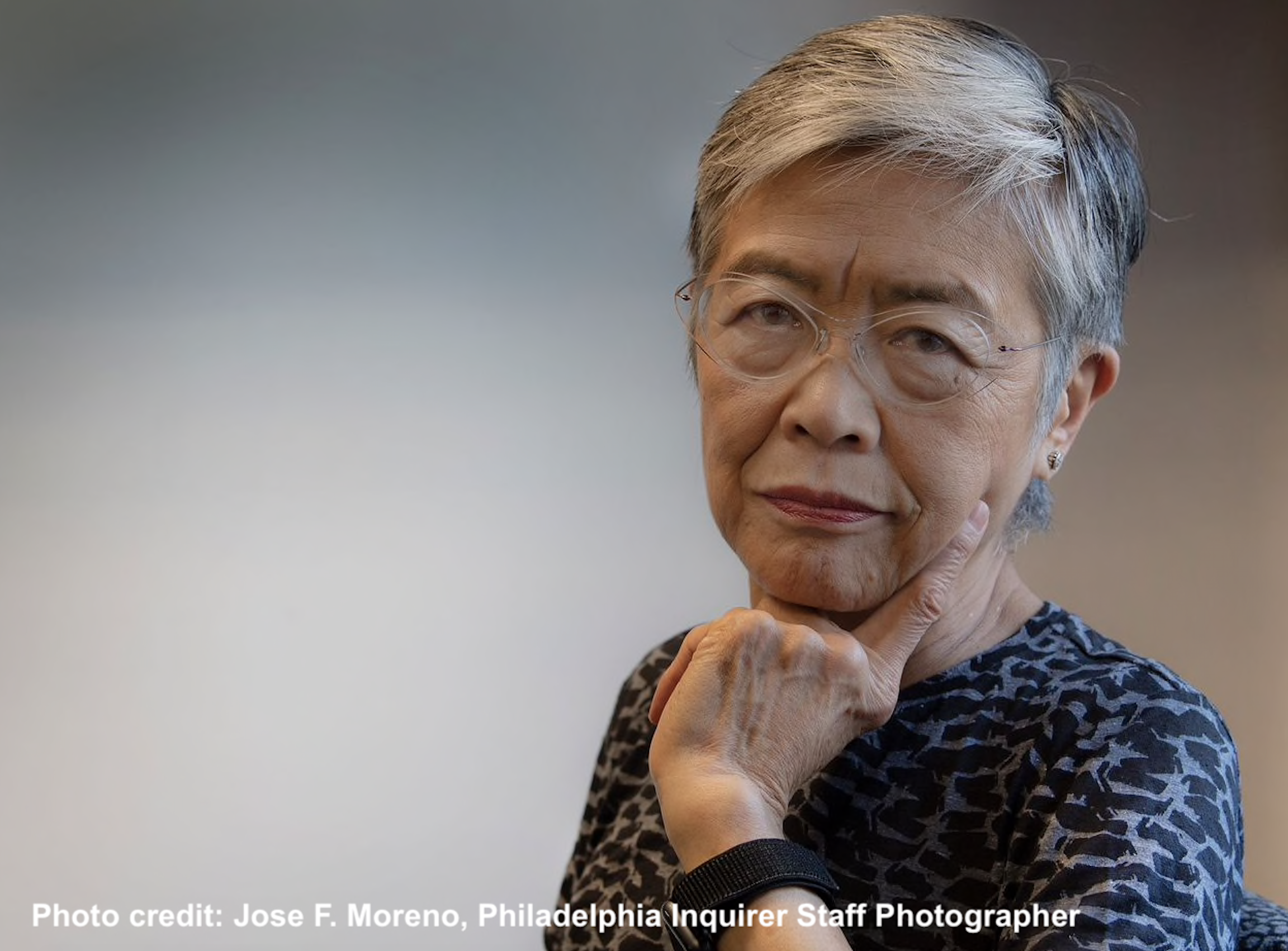 help us as we continue to push for a greater understanding of these diseases that can ultimately help us find ways to help millions of these patients," Lee said.
Full Penn Medicine News Release
More Research
CNDR IN THE NEWS
Diagnosis rates of early-onset dementia and Alzheimer's disease tripled between 2013 and 2017, with Pennsylvania and New Jersey among the states most affected,…

Two Philadelphia universities have received large grants from the National Institute on Aging (NIA) to study very different aspects of dementia.

Researchers at the University of Pennsylvania have received an $18.1 million grant to study connections between Parkinson's disease, Alzheimer's disease…
More News
FEATURED VIDEO
Video Archive
UPCOMING EVENT
*IMPORTANT UPDATE: Due to the evolving situation surrounding COVID-19, the Institute on Aging (IOA) and Center for Neurodegenerative Disease Research (CNDR) will be postponing our Research Retreat scheduled for May 15, 2020. Please stay tuned for the new date.
The IOA & CNDR Annual Research Retreat 2020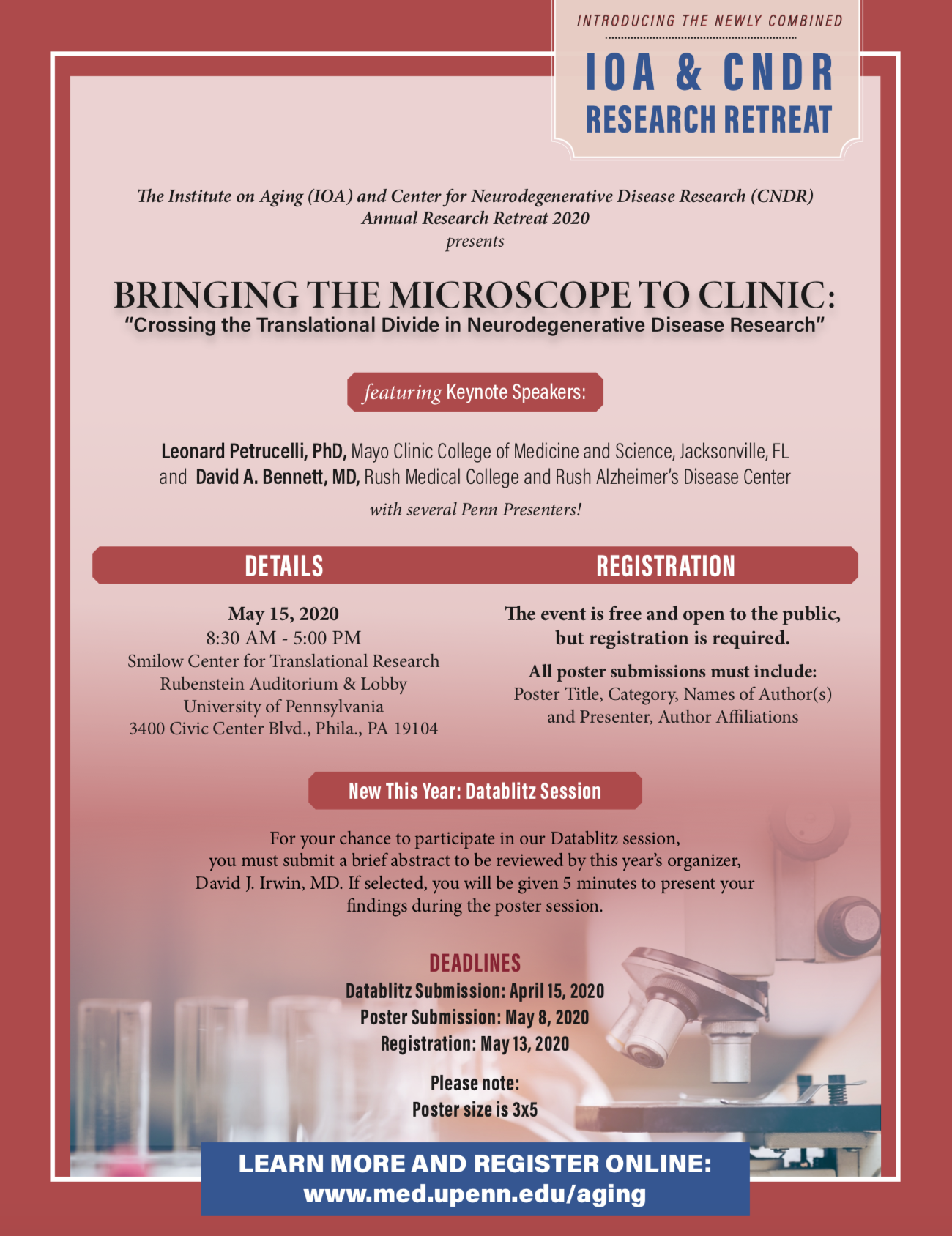 "Bringing the Microscope to Clinic: Crossing the Translational Divide in Neurodegenerative Disease Research"
New details TBD
Learn more
HIGHLIGHTS
CNDR Celebrates 25 Years of Groundbreaking Research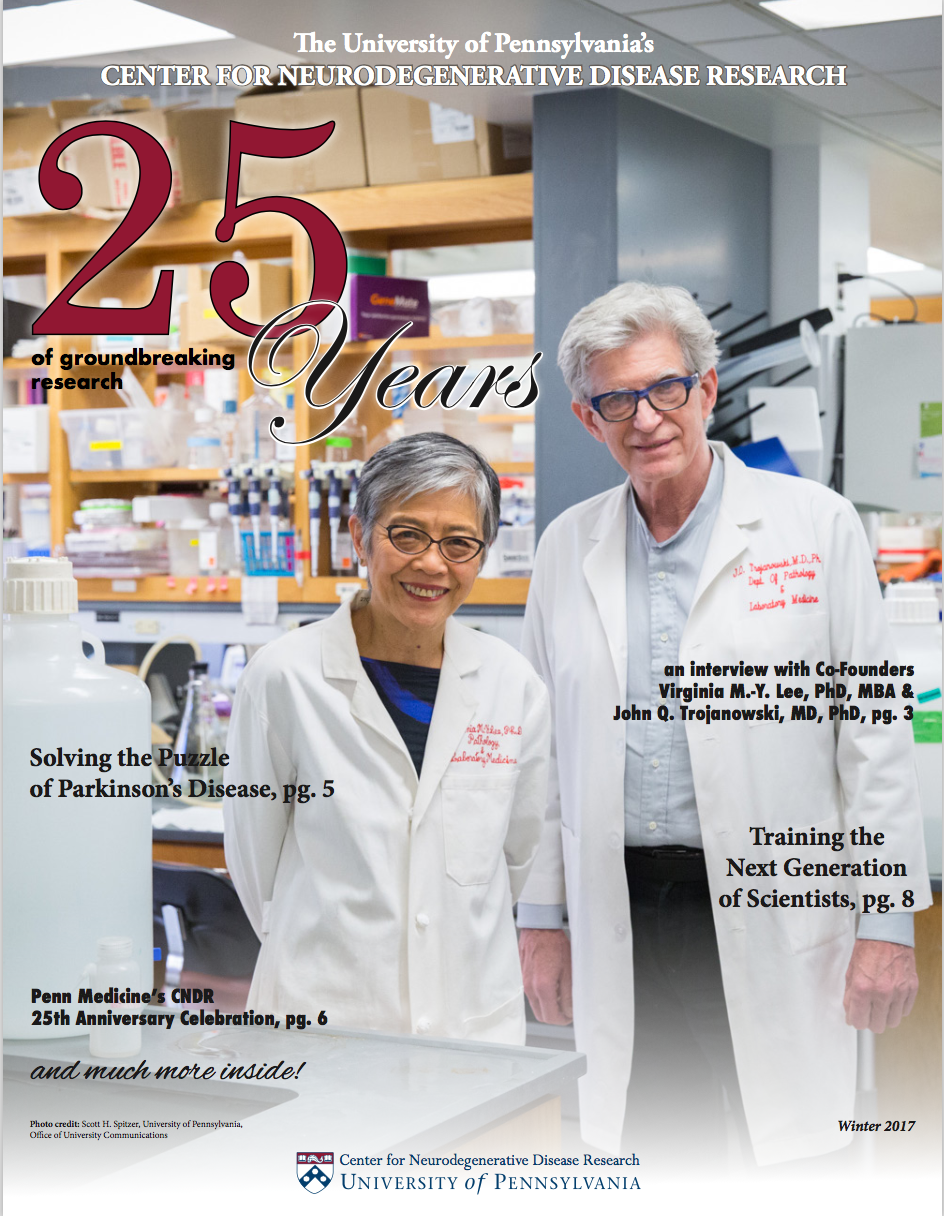 This year, CNDR is celebrating 25 years of groundbreaking research. Read about the Center's history, mission, research, programs, and 25th Anniversary Celebration in this special edition newsletter.
LINKS
© The Trustees of the University of Pennsylvania | Site best viewed in a supported browser. | Report Accessibility Issues and Get Help | Site Design: PMACS Web Team.