Narrative #3: Attending to Resident
Theme:

Expressing empathy. Minding your language and tone
Location:

OR 16

A resident lost a close family member and had to take time off to attend the funeral and assist with final arrangements. Upon returning to work …
Attending: "I realize you missed a day of your rotation because you switched calls with someone."
Resident:"Yes, I needed to switch unfortunately because my aunt passed away a week ago but the funeral was that day."

Attending: "I guess I don't know why you needed to take time off then -- she died a week ago. And you missed an important day of this rotation."

Resident: "I'm sorry but I had permission from the department to take the time I needed and it was more important not to miss this time with my family."
---
What was done well?
The department offered support by granting the resident the time needed to navigate the loss of their family member.
What went wrong? – "Behavior inconsistent with a culture of safety"
The attending, likely feeling pressure to meet certain educational expectations, lost sight of the fact that the resident was dealing with a very difficult and emotional event.
Instead of expressing concern and helping to create an environment in which the resident felt protected, the attending came off as callous and insensitive.
There was a lack of empathy and understanding from the attending of what the resident just went through.
What could have been done better? — "Specific strategies to implement a culture of change"
Recognize that there are difficult times in life that require us to step away from work and that this is OK. People cannot return to productive work immediately upon hearing or experiencing a tragedy. This may increase the risk of medical errors.
These times should be met with support and understanding which helps facilitate a necessary absence.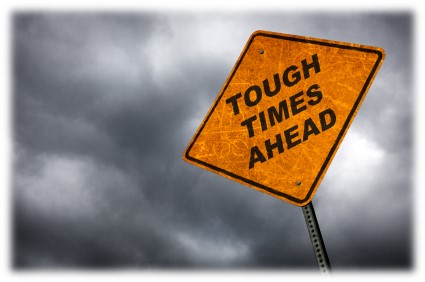 Citations:
Banner: Admin. "The power of empathy and compassion" Whole hearted leaders. Digital Image. 10 Jul 2013. Web. 25 Jan 2017.
Figures: Darko, Joe. "Let's face it, it is tough to love God in difficult times" Digital Image. Web. 25 Jan 2017.
© The Trustees of the University of Pennsylvania | Site best viewed in a supported browser. | Site Design: PMACS Web Team.