Narrative #4: Attending to Resident
Theme:

"A True Reflection of My Encounter with an Attending" written by a resident
Location:

In the SICU (Surgical Intensive Care Unit)
A CA-2 resident rotating on SICU vividly recalls his encounter with an attending. A new admission of a very sick – complicated patient with a rare disease that hits close to home presented to the SICU. The resident's family member was just recently diagnosed with the same disease. Initially shocked by the coincidence, the resident struggled to maintain professional boundaries with the new patient and the patient's family during the admission process. Nonetheless, the resident felt progressively overwhelmed throughout the day encountering this patient with so many complications that felt real, and briefly stepped off the floor to decompress. He then reached out to one of the SICU-anesthesia attending physicians who was off-duty from the unit, but in the hospital. Within a short time, the resident and attending were able to sit down together and talk.

Wiping away tears, the resident explained how sad he was about his family member's illness. It was heartbreaking to see the acuity of this new patient's condition - it feels like a foreshadowing of what would happen to his family member. The attending listened patiently and empathetically. She knew the daily grind of the SICU was stressful, regardless of the type of admissions that come in, let alone one like this. After speaking with the resident, the attending tried to transfer the new patient to the other SICU team (Gold) but was unsuccessful due to a bed shortage. After consulting the SICU attending on duty, she told the resident to take some time off that afternoon from the SICU, take a break – get coffee, take a walk – and return only when he felt better. Regardless, the resident felt relieved after speaking with the attending and knew there was always someone in the department who truly cared, and that he had someone he could call if the need should arise.

---
What was done well?
The resident was aware of his emotional limitations, vulnerabilities and sought help when necessary. This ultimately ensures better patient care and safety.
The attending was approachable and empathetic
The attending offered help in

specific ways

that were beneficial to the resident.
The attending tried several options to offer help and did not give up even when her initial attempt at addressing the situation failed.
What went wrong? – "Behavior is inconsistent with a culture of safety":
Nothing. This was a positive encounter between the resident and attending.
What could have been done better? "Specific strategies to implement a culture of change"
The attending could utilize this opportunity to remind the resident of available resources like Employee Assistance Program (EAP) or counseling accessible via his health plan, which could address areas like "dealing with a new diagnosis" especially since this scenario might occur again during the course of the resident's training.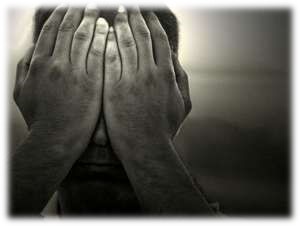 Citations:
Banner: "Compassion hands" IMGArcade. Digital Image. Web. 25 Jan 2017.
Figure 1. "Simply be there" The Daily Quotes. xPand media. Digital Image. Web. 25 Jan 2017.
Figure 2. Wright, Steve D. "Is this a sick joke!" Blog. Digital Image. 10 Jul 2012. Web. 25 Jan 2017.
© The Trustees of the University of Pennsylvania | Site best viewed in a supported browser. | Site Design: PMACS Web Team.