Welcome to Electron Microscopy Resource Lab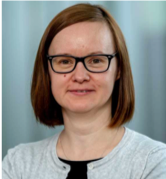 BeckmanCenter@Penn: Starts with Krios Delivery..!!
News
EMRL Welcomes Yi-Wei Chang Ph.D
The Department of Biochemistry and Biophysics welcomes Dr. Yi-Wei Chang, Ph.D to join as an Assistant Professor to conduct research in Structural biology using Electron Cryo-Tomography.
Dr. Ronen Marmorstein Awarded $2.5 Million Grant for New Microscope Technology
PHILADELPHIA – Ronen Marmorstein, PhD, a professor of Biochemistry and Biophysics in the Perelman School of Medicine at the University of Pennsylvania, is one of five investigators who received a grant from the Arnold and Mabel Beckman Foundation for the creation of a state-of-the-art cryogenic electron microscopy (cryo-EM) facility.
Events
EMRL Welcome party after renovations
September 12 2018
Join us - Learn and celebrate Cryo-EM and Ultrastructure work at EMRL. Starts at 3:00 P.M–5:00 P.M in B39 Anatomy-Chemistry Building 3620 Hamilton Walk
2018 Microscope Dedication Symposium
Friday, August 10, 2010 – 8:00 am – 6:00 pm
Following the 2018 Microscopy and Microanalysis conference, the Singh Center for Nanotechnology at the University of Pennsylvania will host a Microscope Dedication Symposium for the JEM-ARM200F NEOARM, (Atomic Resolution Analytical Microscope), and the JEOL-F200 (Multi-purpose Electron Microscope) instruments, currently installed in our center, on Friday, August 10, 2018. A poster session and facility tours of the Center will be provided. For more information, please contact info@nano.upenn.edu