The Patients EpiLog

A Patients EpiLog (Laboratory)
To advance clinical research for spinal cancer patients, and indeed all neurosurgical patients, we developed the EpiLog tool. EpiLog is a non-proprietary electronic health record (EHR) overlay designed to optimize care delivery through enhanced data management techniques.
The Lab leverages the EpiLog tool to discover disparities in care and subsequently eliminate/mitigate those disparities. The lab follows the Porter principle of seeking dominant solutions whereby quality is maximized and cost is minimized. The Malhotra Labs ability to enhance the EHR and clinical outcomes was highlighted for its positive results in the lay press by award winning author Atul Gawande in his 2018 article in the New Yorker.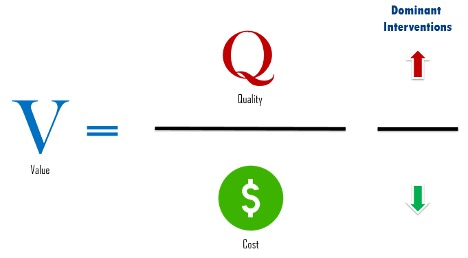 Sub-initiative: Cancers of the Spinal Column and Neural Tissue
A consistent focus of the lab is to uncover differences in outcomes for patients with spinal cancers. Where beneficial measures are uncovered they are disseminated such that all patients can benefit. Further, large elements of our spinal cancer endeavors are focused on clinical innovation in the operative care of patients with spinal cancers. When promising techniques are developed they are repurposed to additionally serve the larger population of patients with spinal degenerative disorders.
How we did it: The World's First En Bloc Resection of a Rare Cervical Chordoma Tumor
Sub-initiative: Disparities in outcome
Morbidity of the diseased and declining spine is ever-present, devastating to the individual patient, and costly to society. Few outcomes data exist to guide precision therapy or enhance the value of care for the patient. We have successfully built, and tested, an IRB-approved, clinical information acquisition system (objective and patient-reported) and have captured data on more than 134,000 patients.
The Patient's EpiLog has demonstrated success in supporting precision medicine, quality improvement, and clinical and translational research. Our innovative work-flow embedded paradigm acquires key data in order to support precision medicine, QI, and clinical research. Our approach allows us to enhance quality, reduce costs, and increase satisfaction and safety. The data gleaned from this work further enhances our understanding and improves the care we provide. A Patient's EpiLog will continue to inform our work toward providing less invasive therapies while at the same time improving quality of life and reducing economic impact of disease.
Sub-initiative: Disparities in care: The Equity States Laboratory
Research has suggested that patients of diverse backgrounds, including racial and ethnic minorities, persons with disabilities, and women, may present an opportunity to improve clinical care. Given the track record of the EpiLog team to uncover disparities, in 2015 the Equity State division of the Malhotra Lab was established. The Equity States lab seeks to understand inexplicable disparities in outcome and subsequently initiate clinical trials to mitigate inappropriate differences.
Using complex statistical tools lab members search for disparities in care related to social determinants of health (SDOH). The lab seeks to uncover undesirable population based healthcare outcomes related to gender, race, and socioeconomic status, among others. With each discovery the team shares the data broadly through peer reviewed medical literature and builds prospective randomized trials to assess tools to eliminate the disparity. Our findings have been shared with colleagues worldwide through peer reviewed articles (selected publications).